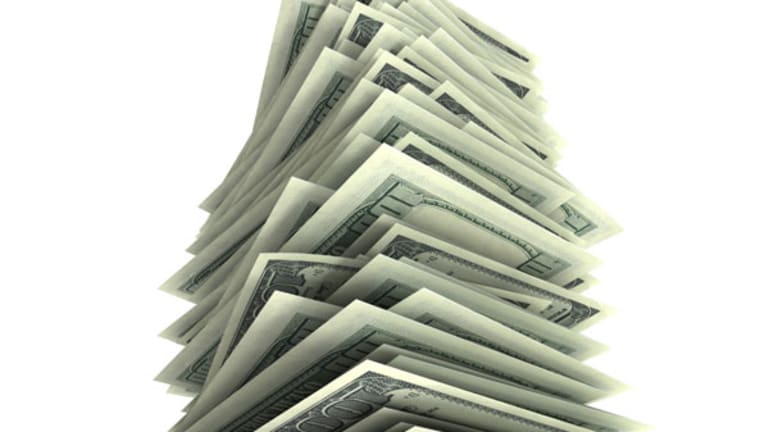 Top Consumer Complaints of 2010
Consumers still feel duped by car dealers and bankers, the Consumer Federation of America says.
NEW YORK (MainStreet) -- After all these years and all those cliches, American consumers are still getting ripped off by car dealers.
The Consumer Federation of America, a nonprofit association of consumer advocacy groups, has released its annual list of the
received by member organizations in 2010. As was the case last year, the top two targets for consumers' ire were car dealers and bankers -- the former for lemons and false advertising, the latter for various credit card and mortgage abuses.
Consumers continue to feel duped by car dealers and bankers, says the Consumer Federation of America.
It's not surprising
car dealers
are a frequent source of complaints, since most Americans buy a new or used car at some point, but as Edmunds.com editor Phil Reed
pointed out
this year, "Most people only shop for a new car once every five to seven years, so it's not something that they get particularly good at." This lack of expertise means Americans get scammed on everything from faulty repairs to lemons.
It also comes as no surprise that bank-related complaints remained common last year, as certain reforms in the financial sector had
not yet been implemented
. The CFA identifies "billing and fee disputes, mortgage-related fraud, credit repair, debt relief services, predatory lending
and illegal or abusive debt collection tactics" as some of the main targets of consumers' wrath. That's a list that includes some of the abuses targeted by the financial reforms of the past few years, chief among them
the CARD Act
and forming of the Consumer Financial Protection Bureau.
The bureau took steps toward eliminating mortgage fraud by proposing more
consumer-friendly mortgage forms
in May, and the agency's website has a special section where it can more easily take
complaints about credit card companies
.
So how can you avoid becoming one of these aggrieved consumers? The CFA, along with the National Association of Consumer Agency Administrators and North American Consumer Protection Investigators, urged consumers to do their homework on all professionals by checking their credentials and looking them up via the Better Business Bureau online or by checking with local consumer agencies. And you should be sure to cover yourself against fraud by paying with a credit card (which have built-in fraud protections) and doing your best not to pay the full cost of a big-ticket item upfront.
Here are the top 10 sources of consumer complaints last year:
1. Auto
2. Credit/debt
3. Home improvement/construction and retail sales (tie)
4. Utilities
5. Services
6. Internet sales
7. Household goods
8. Landlord/tenant
9. Fraud
10. Home solicitations
>To submit a news tip, email:
.
RELATED STORIES:
>>How Online Retailers Rip You Off
>>5 Tips to Steer Clear of Auto Escrow Scams
>>How to Avoid a Beauty Pageant Scam
Follow TheStreet.com on
and become a fan on