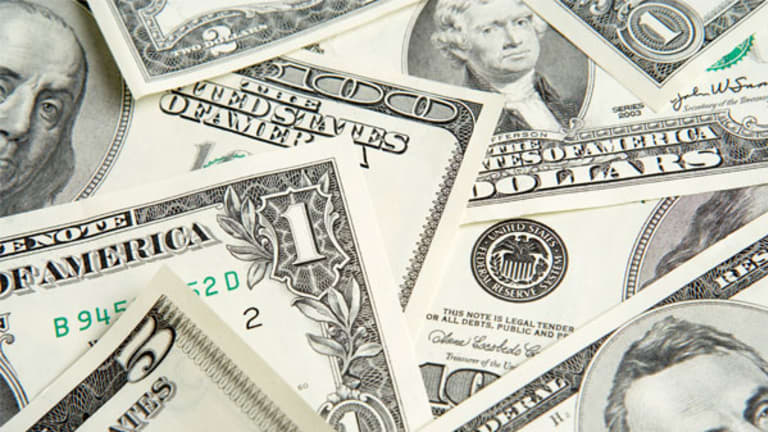 Publish date:
Top 5 Mistakes Millennials Make in Their Job Search
More than 45% of millennials looking for work last year didn"t land a single interview, and dumb, avoidable mistakes don"t help.
More than 45% of millennials looking for work last year didn"t land a single interview, and dumb, avoidable mistakes don"t help.
NEW YORK (TheStreet) -- Whether you"re right out of college or nearing retirement, the current job market is a tough one. To succeed, you need equal parts technical skills and experience. Unfortunately, more than 45% of millennials looking for work last year didn"t land a single job interview, according to online career network Beyond.com. Thankfully, experts say millennials are just as hirable as anyone else -- they simply make more interview and resume mistakes than their competition. Check out the top five mistakes millennials make and how to avoid them.
1. Not dressing your best -- really.

Sometimes the ordinary just isn"t going to cut it, says Jill Swanson, image coach and author of 
Out the Door in 15 Minutes
.
"First impressions are watermarked on your resume page," Swanson says. "You are there to impress the person you are interviewing with -- verbally, intellectually and visually."
If you dress like the interview was "just another stop on your daily to-do list," the interviewer will assume the job simply isn"t very high on your priority list, Swanson explains.
"Those hiring look at interviewees" appearance and know that this is as good as it will get," she says. "Dress for the position you want -- look like a team member who already has it all together."
2. Not proofreading and perfecting your resume.
"Unfortunately, as a recruiter, I often see resumes from millennials that are littered with mistakes or look like they were thrown together quickly," says Lauren MacArthur, partner of information design and delivery at recruitment firm WinterWyman.
Also see: How to Focus Your Job Search in the First Quarter>>
It"s important to show potential employers you have put time and effort into your resume and you care about how you present yourself, MacArthur says.
Make sure it"s well laid out and has no spelling or grammatical errors. If you"ve graduated within the past five years, include honors, activities and sports that will give a company the impression you"re a well-rounded prospect. Don"t forget to include community service and other activities outside of your job."

With that said, make sure you don"t exaggerate; overstating accomplishments may land you in hot water.
"Most people with one to two years" experience are just starting their careers, meaning many of their work-related accomplishments are the result of a team effort or work done with a mentor. Be honest about this," MacArthur says. "Use good verbs, but don"t overblow your role. Hiring managers appreciate articulate, confident and -- above all -- honest candidates."
Once you think your resume is perfected, go back and proof it again, says Robert Hosking, executive director of OfficeTeam.
"Unfortunately, typos and other slip-ups are easy to make, and spellcheck won"t always catch them. If you make errors on your resume, cover letter or emails, the assumption is you"ll make mistakes on the job," Hosking says. "Make sure you proofread your job search materials carefully before submitting them, and ask others to review them as well."
3. Going negative -- even if you have reason to complain.
Be outgoing, with a positive "can-do" attitude, says Tom Gimbel, president and CEO of LaSalle Network, a Chicago-based staffing firm.
"Talk about your previous role and how you were successful by sharing examples of your initiative and any ideas and innovations that may have improved processes -- and show focus and determination when it comes to your next career step," Gimbel says.
No matter what, though, don"t whine about grueling work routines and the lack of growth in your current position, particularly if you have been there for less than 18 months, he explains.
"Otherwise, you risk coming across as over-anxious and immature," he says.
Also see: What America's Workforce Will Look Like in 2014>>
4. Sending out the same cover letter, even for similar jobs.
"One of the biggest mistakes many millennials make is not customizing their cover letters and resumes," Gimbel says. "Most have generic cover letters that reiterate bullet points on their resume. A cover letter or introductory email is the first document an employer reads, so it"s important to make it stand out."
Once you find the top five companies you"d like to work for, look to create customized cover letters and resumes for each one, Gimbel says. "Sending mass emails with generic material to hiring mangers is a wasted effort. Customization is key to landing employment."
Even if you think your boilerplate cover letter will sell, you need to address each employer"s specific needs, Hosking explains.
"Share anecdotes that illustrate the impact you made in previous roles and give insight into your personality," he says.
5. Not watching what you say or to whom you say it.
Be smart with your smartphone during interviews: Turn it off. Chatting loudly on the phone or listening to your iPod as you wait for an interviewer is inconsiderate, Hosking says. And while it should go without saying, never respond to a call or text message during the actual interview.
When it comes to the interview, remember it"s not just what you say, but how you say it.
"Slouching, constantly shifting in your chair, crossing your arms or wearing a tense expression can signal nervousness or disinterest," he says.
And don"t forget to ask questions during the interview, Hosking adds.
"By thoroughly researching a prospective employer and asking smart questions, you can demonstrate your awareness of the company and genuine interest in the position," he says.
Lastly, once the interview is over, following up is always a good practice.
"A simple touch, such as sending a thank-you note after an interview or a pertinent news article, can make a lasting, positive impression with hiring managers," Hosking says.