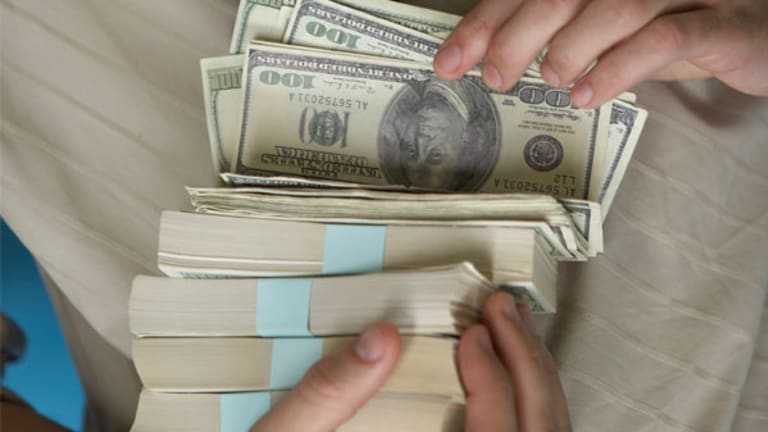 Too Many Retirees Clueless on Social Security
A Securian study finds boomers stumbling their way to Social Security payments.
NEW YORK (
) -- You'd think retirees, especially cash-strapped baby boomers, would have a plan on how to claim Social Security benefits.
But you'd be wrong.
Says who? Says
Securian Financial Group
, a St. Paul, Minn., investment advisory firm.
Securian just released a
showing less than 20% of boomers have a good idea on how they want to handle their Social Security payouts.
Securian's survey focused on 804 consumers, aged 50-65, "to learn the extent of Social Security's role in boomers' retirement income planning."
The inescapable conclusion: Americans nearing retirement don't have a clue how and when they'll start claiming Social Security benefits.
"Our survey found that only 18% of baby boomers are making decisions now about how they'll claim Social Security," says Michelle Hall, a market research manager with the firm. "But their focus on Social Security may be rising, because half of that 18% tweaked their plans within the last three years."
Securian focuses largely on those 18% of respondents who
do
have a retirement plan linked to Social Security. About 50% of those respondents started working on their Social Security claims between ages 60 and 65. Another 40% say they have started working on their payout plan between ages 50 and 55.
Of those boomers who are developing a Social Security plan, nothing is hard and fast. These near-retirees are changing their strategies on the fly:
59% of the "planners" cited by Securian say they will change the age at which they retire.
48% will change the age at which they begin claiming Social Security benefits.
14% say they are making changes in the way their spouses will collect Social Security.
The study adds an interesting, but slightly disturbing element: 17% of respondents who don't have a plan for Social Security believe they have a logical reason for it: They don't think they'll collect a dime in Social Security benefits, despite decades of paying payroll taxes.
On the other side of the coin, 53% of so-called "non-planners" say Social Security will make up more than 40% of their total retirement income.
It's a disjointed story, with an alarming number of older Americans without a plan for Social Security and more than a few who don't think they'll get any Social Security benefits at all.
"The number of boomers who expect to receive no Social Security benefits or aren't sure how much they'll receive reflects the group's insecurity about financial security in retirement," Hall says.