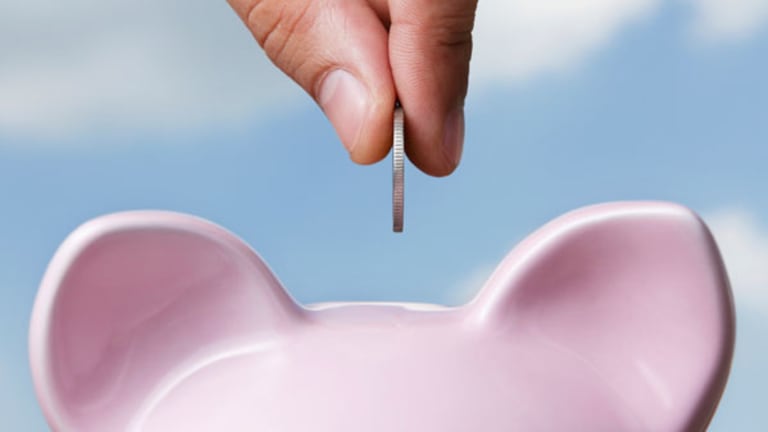 Publish date:
Three Ways to Avoid Going Bankrupt
General Motors and General Growth have filed for bankruptcy. You can learn from their mistakes.
General Motors and General Growth have filed for bankruptcy. You can learn from their mistakes.
In all the hang-wringing over
General Motors'
(GM) - Get General Motors Company (GM) Report
bankruptcy, we heard a lot of sympathy for soon-to-be unemployed suppliers and dealers. But did anyone spare a thought for those poor, exhausted bankruptcy court judges? Their workload has skyrocketed in 2009, and it looks like they'll remain buried in paperwork for some time.
Across industries, from travel to real estate to retail, businesses large and small have been declaring bankruptcy with disconcerting regularity. While each company's situation differs in the specifics, there are some common underlying mistakes that left each with no other option but to admit defeat. To prevent your own company from making a similar trip to court, it pays to look where they went wrong.
1. Don't judge the future by the past:
In theory, it makes sense to be optimistic about your business. When drawing up a five-year plan, why shouldn't you assume that sales will continue to rise each year, along with revenue?
The trouble comes when those projections don't pan out. One of the most common precursors to bankruptcy is debt: huge loans that a company expected to repay using future revenue. (Just like all those homeowners who thought their home's future value would shoot up higher than their massive mortgage.) But what happens when business dries up right around the time the loans come due?
That's the dilemma faced by hotel chain
Extended Stay
. A year ago, a real-estate investment firm took on $7 billion in debt to buy the chain from the private equity firm
Blackstone Group
(BX) - Get Blackstone Group Inc. Class A Report
. Talk about bad timing. Within months of the sale, the economy crashed. Business travel dried up, which meant occupancy rates at Extended Stay's almost 700 properties dropped, too.
It's not as if the hotels are sitting vacant. In its court filing, the company acknowledged it had positive cash flow but was "significantly" over-leveraged. Money is continuing to come in, but it's not enough to service all that debt.
It's the same fix faced by media giant
Tribune
. Saddled with crushing debt after going private, its newspapers were crippled by a slowdown in advertising and falling circulation. If Tribune didn't have that debt, the company might have been able to muddle through. Instead, it went bankrupt.
2. Grow slow and smart:
Time and again, we've seen big companies overreach. When times are good, they take out loan after loan to expand. They buy out competitors, build new locations, double or triple their workforce. All that investment can pump up the stock price for a while, but CEOs sometimes forget that eventually, the bill comes due.
That's what happened to mall operator
General Growth Properties
(GGP)
, which racked up $27 billion in debt buying up properties across the country. Becoming an industry leader may have been good for the company's image. General Growth became the second-biggest mall owner in the country. But who cares about rankings when you go bust?
Remember, General Growth's bankruptcy doesn't mean its malls aren't bringing in money. According to the company, its properties had an occupancy rate of 92.5% at the end of 2008. The company was able to make its debt payments until last fall, when the credit crunch left it unable to refinance loans that came to maturity.
So, in a certain sense, General Growth is a victim of a credit crisis it didn't cause. But it wouldn't have become a victim if it hadn't been so impatient to grow.
3. Leadership counts:
A strong, smart leader is always a good asset. But leadership is especially crucial when a company is struggling. The men and women making decisions at the top can be the difference between a company that survives and one that disappears.
Leadership troubles are what helped sink health-club chain
Bally's
(BFT)
, which can boast of two trips to bankruptcy court in two years.
With more than 300 clubs, Bally's is one of the largest fitness-center chains in the country. It's also one of the most troubled. Its CEO was pushed out in the summer of 2006, and the acting CEO who followed lasted a little more than a year. Soon after he left, in August 2007, the company sought bankruptcy protection.
Although it emerged from bankruptcy a few months later, the company remained shaky. A permanent CEO wasn't hired until June 2008, but by then it was too late. The company filed for bankruptcy protection again in December.
In a statement, CEO Michael Sheehan said: "The burden of Bally's long-term indebtedness, coupled with the lack of refinancing options in today's constrained credit markets, have limited our ability to restructure using out-of-court vehicles."
Once again, unmanageable debt and the market-wide credit crunch played a role. But the company's leadership vacuum hurt as well. A savvy CEO could have used the first bankruptcy as an opportunity to right the ship. Instead, the company went right back to court.
Bally's put an optimistic spin on things this week, announcing it was emerging from bankruptcy after making a deal with senior lenders to cut the company's debt and provide new financing.
But the leadership troubles continue. Sheehan and Bally's have been sued by his former employer,
24 Hour Fitness
, for allegedly stealing trade secrets. Sheehan's fitness-center experience should have been a plus for Bally's. Now it may be a liability.
Bankruptcy doesn't mean a company is finished. Some corporations emerge stronger than ever, with a renewed focus on their mission and a more streamlined cost structure. Whether Bally's, General Growth or Extended Stay look back on their bankruptcies as a blessing or the final straw remains to be seen. But take their lessons to heart, and hopefully you'll never find yourself before one of those overworked bankruptcy judges.
Elizabeth Blackwell is a freelance writer based in Chicago. She is the author of Frommer's Chicago guidebook, and writes for the Wall Street Journal, Chicago, and other national magazines.