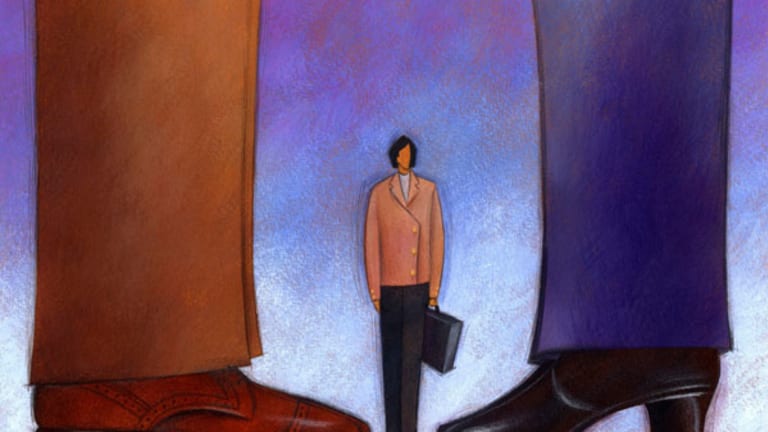 Three Free Web Tools for Small Businesses
Find Google Buzz confusing? Try these free online document-sharing tools.
MOUNTAIN VIEW, Calif. (TheStreet) -- Listen up, small business owners. The social Web mafia -- Google (GOOG) - Get Free Report Buzz, Facebook, LinkedIn and Twitter -- is not the only way to collaborate on the Web.
Earlier this week, Google rolled out an upgrade to Gmail called
Google Buzz
. The software creates clickable microposts similar to those on Facebook, Twitter and LinkedIn. The feature takes aim at fast-growing social media networks like Facebook and Twitter.
Google Buzz is certainly worth a try, but it has the same drawback as the rest of the Web 2.0 armada: It is part of a vast, complex product that no business will ever fully use. So getting any of these to work in your living, breathing, imperfect, shop requires time. Like anybody has any of that.
The good news is, there's no reason to struggle with sprawling Web tools. Many small firms have been creating social networking applications that handle specific online collaboration tasks and improve communication.
Here are my picks. They're all free or free to start:
Back in 2006, Mozilla co-founder Mitch Kapor had the idea to store, synchronize and share bookmarks among users, machines and browsers via the Web. It took a couple of years, but San Francisco-based Xmarks delivers. Simply download the add-on to Explorer, Safari, Firefox or Chrome, open a free account, sync your links and your Web placeholders become available on any online machine. Sharing bookmarks about a client's job as a Web page, RSS feed or e-mail will save time on Web chatter. Everybody will be able to see what everyone else is seeing in real time. It's a powerful idea.
Everything from
AOL
to Google to Skype has video chat, but they be can be a pain to configure. Okemos, Mich.-based TechSmith has simplified all that with Jing.
The service is a Web-based collaboration tool strictly for video and stills. Download the app, capture your video, images or screen animations on your computer. Store your content to the Jing server, which creates a Web link that can be dropped in an e-mail, chat or a freestanding Web page. The service does stress thin Web connections, and making decent videos and screencasts takes practice, but there's no simpler video collaboration tool that I know of. If you want to tip your toe into the video waters with zero hassle, Jing is for you.
Let's face it, Google Apps documents can be pain. It can be hard to sign in and the big white interface still confuses folks.
Enter Notepub. This online document collaboration tool lets users create and share simple notes on any computer. You won't find fancy features like RSS or chat software, but you'll find a quick way to post basic documents, images and files that your team can access quickly. Surf over, sign up, start posting and have your clients do the same. Get their sign-up data, invite them in to your documents. And you are collaborating on a text with no hassle. It's that simple.
--
Reported by Jonathan Blum in New York
.
Jonathan Blum is an independent technology writer and analyst living in Westchester, N.Y. He has written for The Associated Press and Popular Science and appeared on FoxNews and The WB.