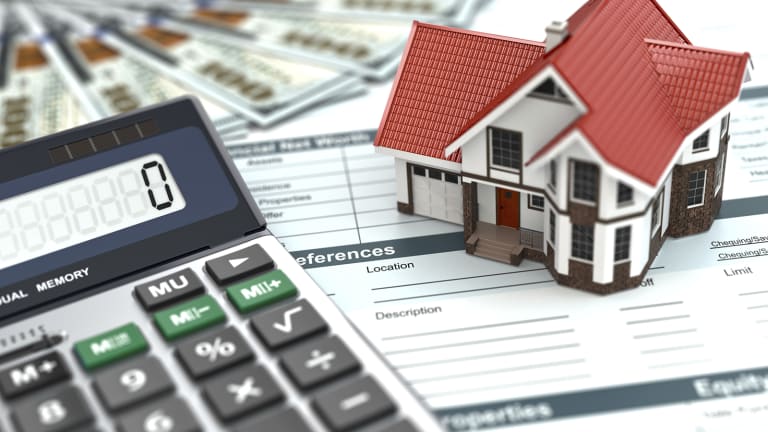 Though the Fed Will Not Raise Rates in June, Homeowners Should Refinance Now
The Federal Reserve will not raise interest rates during their June meeting due to the weak employment report, giving homeowners another opportunity to refinance.
The Federal Reserve will not raise interest rates during their June meeting due to the weak employment report, giving homeowners another opportunity to refinance, said Greg McBride, chief financial analyst for Bankrate, the North Palm Beach, Fla. based financial content company.
"The disappointing May jobs report takes the idea of a June rate hike off the table," he said.
While the central bankers have hinted at future rate increases later this year, the tepid economy is not likely to spur any changes to the current rate in the near term.
"With the upcoming Brexit vote, the Fed is unlikely to raise rates this month, but will rather guide expectations to warrant a more likely increase at an upcoming meeting," McBride said. "The Fed has set the table for an eventual interest rate hike, but has not locked themselves in a particular spot on the calendar."
The likelihood that the Fed would raise rates before the weak employment numbers were released on Friday were slim and a "long shot" because economic data has not been consistent, said Robert Johnson, president of The American College of Financial Services in Bryn Mawr, Pa.
"Barring any uncharacteristically strong economic data over the next couple of weeks, I don't see a case for raising rates in June," he said.
The delay in raising rates bodes well for consumers, especially ones eager to purchase a home, seeking to refinance their current mortgage or pay down their current debt with zero or low interest rate balance transfer offers.
Mortgage Rates Impact
Potential homeowners can take advantage of the continuation of low mortgage rates. The most common mortgage rate, the 30-year fixed rate remains at 3.67% while the 30-year refinance rate is even lower at 3.59%, according to Bankrate. The 15-year fixed rate is 2.71% while the 30-year fixed jumbo rate is 4.37%, helping consumers save thousands of dollars in interest over the lifetime of the loan.
"Fixed mortgage rates are predicated on long-term interest rates," said McBride. "I do not expect long-term rates to rise by an appreciable amount soon because of the slow global economic growth and negative interest rates in other parts of the world."
Although mortgage rates increased immediately after the Fed raised rates for the first time in nearly a decade in December, rates began falling in the ensuing weeks as the markets reacted to "global weakness and strong demand for the dollar and U.S. bonds," said Jonathan Smoke, chief economist for realtor.com, a Santa Clara, Calif.-based real estate company.
The average 30-year fixed rates are now 40 basis points or 0.40% compared to December and this benefits both owners who have another opportunity to refinance and lock down "near all-time low rates" and buyers with good credit scores who can lock in these rates, he said.
"The lower rates translate into increased buying power, but the downside is that credit access has actually deteriorated as rates have fallen this year, Smoke said. "So ironically, fewer people can take advantage of the historically low rates as lenders have fewer margins and are more risk averse," he said.
The main benchmark for the 30-year fixed mortgage rate is the 10-year Treasury, which is also used to track long-term bond rates, said Jon Ulin, a managing principal of Ulin & Co. Wealth Management in Boca Raton, Fla. The difference between the 10-year Treasury and a 30-year mortgage rate is 1.7%. If the 10-year Treasury is 2%, a 30-year mortgage rate would be about 3.7%.
"Even if the mortgage rates in a year hit 5%, the rates will still be well below the huge 8.5% 30-year fixed rate mortgage average since 1971," he said.
ARMS to Rise
Adjustable rate mortgages, known as ARMS, are tied to a number of indices such as the Libor, which has already moved higher in 2016.
Borrowers with an ARM have already seen a modest increase in their monthly payments. A homeowner with a 5/1 or 7/1 ARM will have their rates reset every five or seven years, but after that initial reset, the hikes occur annually. 
The current low interest rate environment provides a good opportunity for a homeowner to refinance their ARMs into a fixed rate mortgage since additional increases are likely, depending on how "active the Fed is," he said.
"There is no better time than the present since next year's increase could be more significant," McBride said. "Some homeowners are maybe even looking at an even swap. If you can swap from a 3.5% ARM to a 3.5% fixed rate and insulate yourself from future increases, that's a trade that is worth making."
Timing of Increases
If the economic data improve, then July and December are the most likely meetings for a hike since the Yellen Fed is "very data driven," Johnson said.
"I believe November is off the table as it is a week before the U.S. presidential election," he said. "I doubt any action would be taken in September in the run up to the election. It is very clear that the Fed wants to raise rates, but they have been very cautious not to do so prematurely."
The Fed considers a three-prong test for increasing interest rates: examining indicators of a rebound in the economy, additional strengthening in employment and inflation occurring near 2%, he said.
The current indicators are inconclusive since economic growth has been moderate since the GDP in the first quarter was only 0.8% and GDP in the second quarter is expected to be 2.5%.
"The job market looks fairly strong, but while consumer prices rose at the fastest rate in April in two years, by Yellen's own admission, inflation will take some time to reach the Fed's 2% target rate," Johnson said.
The Fed lacks compelling economic reasons to raise interest rates currently, said David Twibell, president of Englewood, Colo.-based Custom Portfolio Group.
"The economy continues to plod along at the same anemic pace that has characterized the entire recovery," he said. "The real reason to raise rates is to counteract the massive imbalances created over the past eight years of 0% rates."
The global economy has not improved and now conditions in the U.S. are softening, said Smoke.
"The very low level of rates is causing credit conditions to be tighter than they would be if rates were higher," he said. "When economic conditions warrant it, we would be better off in aggregate if we had slightly higher rates."