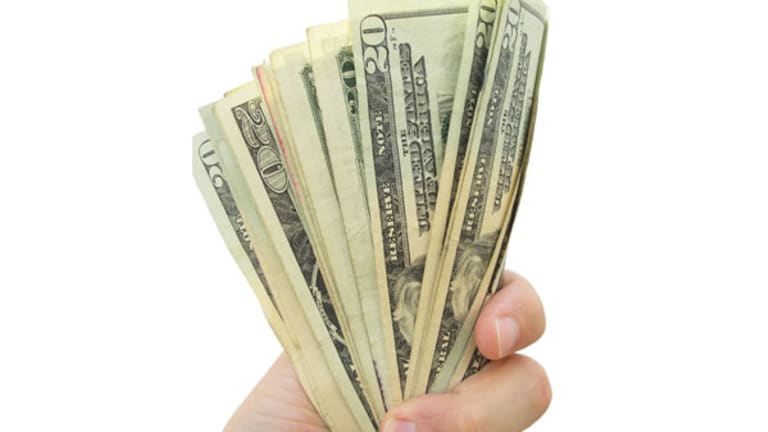 This Year We're Serious About New Year's Resolutions
Sure, 46% of us say we're going to improve our finances next year, but more of us are sticking to our vows.
Sure, 46% of us say we're going to improve our finances next year, but more of us are sticking to our vows.
NEW YORK (
) -- Americans make all kinds of New Year's resolutions.
Losing weight, pledging fidelity to faith and family, and and/or improving their career all items that are high on the list of New Year's resolutions.
But this year,
may trump all of those self-directed promises.
, the Boston-based mutual fund giant.
The investment firm uses this time of year to take a look at American's New Year's resolutions, and 2013 should bring renewed focus on personal financial matters, with 46% of consumers interviewed by Fidelity promising to improve their financial situation next year.
At first blush, that sentiment might seem like it belongs in the "master of the obvious" category.
But in actuality, the number of Americans targeting financial issues as a resolution is up remarkably over the past few years. In fact, Fidelity says the number of Americans focused on finances come Jan. 1 has grown 31% since 2009.
More consumers than ever say they have managed to "stick" to their New Year's financial resolutions -- 62% of Americans say so, compared with 58% back in 2010.
What, exactly, are Americans focused on in their financial commitments for 2013?
Fidelity ranks those commitments as "saving more" for 52% of respondents and "spending less" and "reducing debt" for 19% each.
That said, Americans appear to be playing "small ball" with their financial sentiment. Fidelity says the average amount of money targeted for savings is only $2,400. But even that figure is double the amount consumer's saved in 2010, suggesting that Americans are determined to put something away for a rainy day.
The Fidelity survey also suggests that Americans believe their financial situation has worsened since 2011. So taking financial matters into their own hands, with a stronger grip, is a positive step, Fidelity says. The important thing is to keep pushing those positive financial steps.
"It's encouraging that many Americans continue to recognize the importance of taking control over their own personal economy and are using the start of a New Year to reboot or maintain their focus on long-term savings," notes Ken Hevert, a vice president at Fidelity. "Fulfilling financial resolutions may take a few tries before getting into a groove, but can provide greater peace of mind down the road when savings are needed for important life events, such as retirement or a child entering college."
Those
targets indicate Americans are taking a long-term view with their finances, but Fidelity flips the script on that. For example, the number of Americans saving for a home purchase dropped from 32% to 20%, the study notes.
Consumers know that focusing on finances is not easy. All told, 38% of survey respondents told Fidelity that keeping financial resolutions is harder than sticking to non-financial resolutions.
But at least Americans have their eyes on the financial prize in 2013. Since nobody every really knows for sure what's going to happen with the economy, that's a New Year's resolution worth keeping.