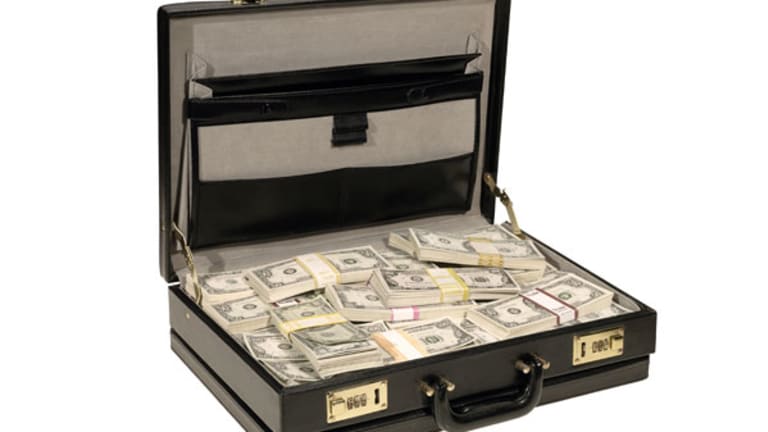 Publish date:
This Penny Auction Site Could Actually Snag You a Deal
A new auction site gives you the chance to get big discounts on gift cards -- and it's not a total scam, for once.
A new auction site gives you the chance to get big discounts on gift cards -- and it's not a total scam, for once.
NEW YORK (
) -- Penny-auction Web sites get a bad rap, and for good reason. The sites often advertise the potential to score pricey consumer electronics at a deep discount -- think iPads for $80, for instance -- but the downside is that unlike a traditional auction, you have to pay every time you bid. So while there is indeed a chance a lucky winner will be able to outlast the competition and get a very cheap iPad or other merchandise, there are also going to be a lot of losers who shelled out cash and got nothing in return. It's a business model that has sparked allegations of deceptive marketing and
complaints to the Better Business Bureau
.
But a new site,
, introduces the concept to gift cards, and does it in a way that removes one of the more problematic aspects of penny auctions: the potential for financial loss. Rather than paying a small fee for every bid, you instead use points, which are earned by buying a gift card at its face value. So you can buy a $25
Sears
(SHLD)
gift card through the site for the full $25, and in addition to getting the gift card (shipped for free) you'll also get 25 points, which can be used on any auction to win another gift card. If you burn through all 25 points but still lose all your auctions, you're still getting a $25 gift card for face value. (Note that the site doesn't accept credit cards -- you have to pay through PayPal.)
A new auction site gives you the chance to get massive discounts on gift cards, with no risk of financial loss.
If you win, though, you can win big. I watched as a bidding war between two users ended with one going home with a $50
ExxonMobil
(XOM) - Get Report
gift card for just 11 cents (each bid costs a point, and raises the price by a penny). The company set me up with some free points to try out this site, which I used to bid on a $10
Amazon
(AMZN) - Get Report
gift card. After burning four points on the auction, I decided to drop out so I could go to lunch, and the winner was crowned shortly thereafter at a bid of 19 cents.
There are a few downsides to the site, though. The biggest we can see is that gift cards won at auction don't ship for free -- you have to pay $5 shipping and handling on top of the auction price to get the card. While that's not a big deal if you win a $50 gas card for pennies on the dollar, it feels a lot more significant when the gift card is only worth $10, which is the case with many of the gift cards on the auction block. Winning a $10 Amazon gift card for $5.19 is nice, but nothing to crow about. (And in the case of the Amazon gift card, it strikes us that the company could just as easily email the gift code at no cost, which makes the fee a bitter pill to swallow.)
The other downside is that a gift card bought at face value can still be seen as a "loss" of sorts. There are a number of
gift card exchange sites
that re-sell unused gift cards at a discount. Take that $25 Sears gift card, for instance: You can get it for
. Of course, that's only a savings of $2, and you're not getting the opportunity to win a second gift card at a huge discount.
So we think the site is worth checking out next time you're thinking of buying a gift card. Sure, you might wind up spending a lot of time bidding on a gift card and not winning, and if you do win, the $5 shipping fee will wipe out some of your winnings. But if your favorite retailer is among the 17 offering face-value gift cards through the site, you might as well buy it there and see if you can convert your purchase into a second, dirt-cheap gift card somewhere down the line.
>To submit a news tip, email:
.
Follow
TheStreet
on
and become a fan on