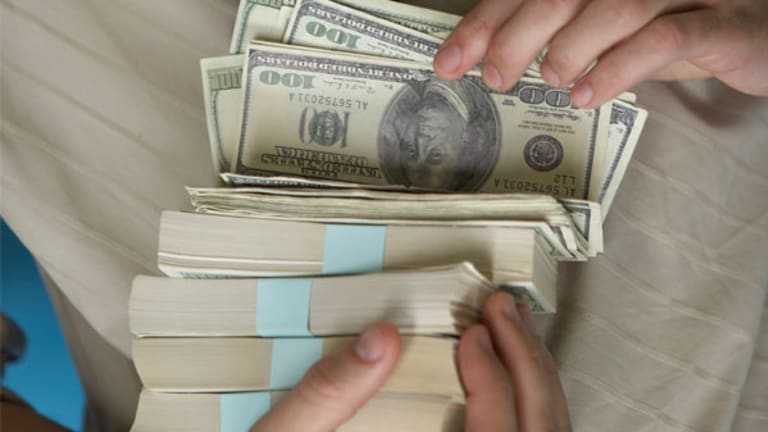 This Is How We'd Like to Ask for a Raise
When legendary cartoonist Al Hirschfeld wanted more money, he wrote The New York Times this brilliant letter.
NEW YORK (
) -- Some employees tiptoe around asking for a raise, but not the legendary cartoonist Al Hirschfeld.
After publishing his portraits in
The New York Times
for nearly four decades, Hirschfeld learned that the paper's accounting department disputed a 50-cent charge he'd put on his expense report for a previous assignment. This episode frustrated him so much that he sent a letter to an editor at the paper in 1962 strongly requesting more money for his work.
Not everyone can be as eloquent and funny as legendary cartoonist Al Hirschfeld when asking for a raise.
In the letter, which was published this week on the popular
Letters of Note
blog, Hirschfeld got straight to the point by opening with the line, "I should like more money for my drawings." He only got more forthright from there:
"The realization that I am not a member of a Union, I have no agent, no boodle from a loving relative awaits me, Foundations ask ME for gifts, in short .. gevalt! It also occured to me that perhaps the Times management may never offer me a raise and so I make this belated request for myself."
While most of us may not (and probably should not) be so biting when confronting an employer about a salary bump, the real power of the letter lies in the fact that Hirschfeld clearly knew he deserved better treatment and better pay than he had received to date. That feeling is something we can all probably relate to, but more than that, knowing your value to the company and being able to prove it is often the key to
asking for a raise
. Fortunately for Hirschfeld, he didn't have to prove it -- the
Times
and the world at large already knew.
As Letters of Note points out, he got his wish for a raise.
Read the full letter
here
.
>To submit a news tip, email:
.
Follow
TheStreet
on
and become a fan on