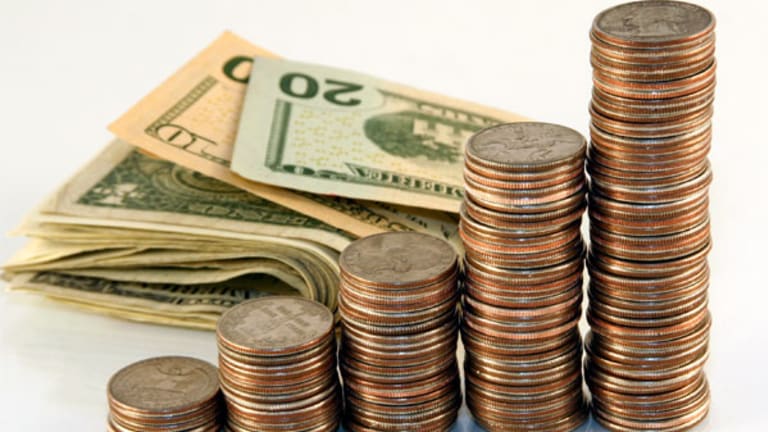 This Is How Much Women Love Smartphones and Not You
Most women in a survey would give up sex before their smartphone -- which they'll use to break up with you.
Most women in a survey would give up sex before their smartphone -- which they'll use to break up with you.
NEW YORK (
) -- Better not lose your best gal's smartphone.
It could lead to a cold streak in the bedroom.
Research from AVG Technologies, a mobile Internet services firm, shows women would give up sex rather than lose their mobile phone for a week.
The company did a global
showing that the fairer sex really leans on their smartphones for their personal affairs: 57% of women surveyed said they would rather abandon sex than turn off their smartphones for seven days.
That attachment may be a sign of the times as people -- especially women -- use technology in place of some personal encounters to communicate, study researchers say.
"We all recognize that face-to-face is usually better than
Facebook
(FB) - Get Report
when it comes to relationships, but when so many of us live such busy lives it's not surprising technology is increasingly being used as a substitute for one-on-one, in-person contact," says John Giamatteo, chief operating officer at AVG Technologies. "What's more telling is the extent to which women, both old and young, are now relying on technology in matters of the heart."
According to AVG, women are also more likely than men to use their smartphones to manage -- and even end -- relationships. "Our study suggests an increasing level of detachment, where devices serve as agents to filter potential partners and release them when women are ready to move on," Giamatteo says. "On a purely abstract note, we might even consider whether mobile devices and their trusty stream of insight will become the new primary relationship."
Here are some more interesting takeaways from the study:
35% of women use social media sites such as Facebook and Twitter to "check out" dates before heading out the door.
50% of women say they would "break up" with their significant other over the phone, while 25% say they would break up via text message.
19% of women aged 18-25 would go public and break up with their boyfriends on Facebook.
Geographically, 61% of Brazilian women say they would cancel a date based on information they dug up on social media sites, while only 25% of French women say they would do the same thing.
While guys across France breathe a sign of relief, the larger point of the survey is this: Beware the iPhone, the Android, and the Blackberry. Women, apparently, are embracing them as much as they are embracing you.
Maybe more so.