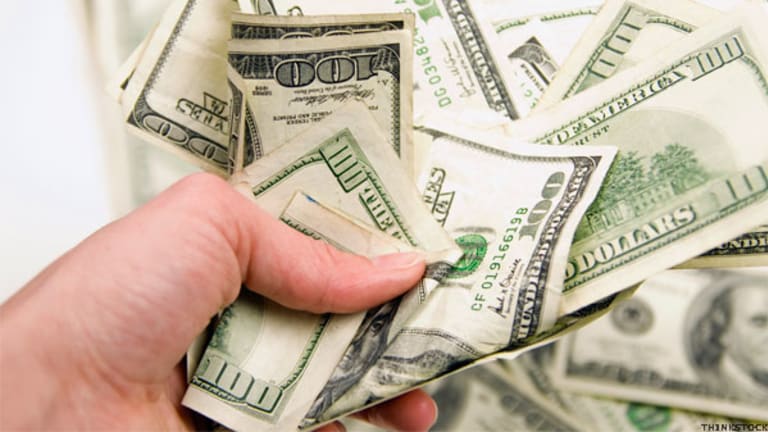 Think Twice About Borrowing Maximum for a Home
Figuring affordability has a flaw: You need to stay employed and have even double or triple to income to cover all the costs.
NEW YORK (TheStreet) -- Conditions have been pretty good for homebuyers in the past year or so. Prices, though rising at a good clip, generally remain below the pre-crisis peaks, and interest rates are very low. Still, any buyer looking at any home must ask the fundamental questions: How much can I afford?
And it's all too easy to oversimplify that question, which actually has two parts: How big a mortgage can I get? What's the maximum monthly payment that really makes sense in my circumstances? Given the troubles that befell millions of homeowners in the crisis, it's best to be very conservative in answering that second question, perhaps borrowing less than you could. Read on for a really frightening observation.
In fact, the big home price gains of 2013 are a somewhat ominous sign, because home values rose much faster than incomes. That's what happened in the buildup to the financial crisis. And that condition cannot keep going for very long or prices will get out of reach. Then the bubble will pop and many people will be left owing more than their homes are worth.
The market is still far short of that crisis level, but where, exactly, is it? For a deeper look, HSH.com, the mortgage and housing-data firm, looked at home prices and mortgage rates to figure what income would be required to buy the median-priced home in 25 major cities. They assumed buyers put 20% down and could shoulder principal and interest payments no higher than 28% of gross income.
Also see: Who Owns the House After the Lover's Moved In>>
The most affordable city was Cleveland, where it took an income of just $19,435 to buy at the median price of $112,800. Because home prices and mortgage rates had dropped, it took $3,000 less in income to buy the median home in the fourth quarter of 2013 than in the third.
Ohio also furnished the second-most affordable city, Cincinnati, where you'd need to make only $22,226 to buy a median home for $128,700. There, too, the salary requirement had dropped by about $3,000 from the third to fourth quarters.
California had the cities that required the biggest incomes: $115,510 for a median San Francisco home priced at $682,410; $81,570 for a $476,790 home in San Diego; $72,127 for the median Los Angeles home at $423,900.
But these numbers are deceptive. The income applies to what's needed to qualify for a mortgage, with no more than 28% of income going to principal and interest payments. So here's that frightening observation:
Also see: New 'Qualified Mortgage' Rules Help When You Already Have the Money>>
"There is no doubt that your income will need to be much higher, possibly even double or triple this level, to cover the needed taxes, insurance and other expenses to live in the home, plus the down payment and any other debts you might have," HSH cautions. "Since those are highly variable, down to even the individual property level and personal choice, there is no adequate way to factor for them."
Double or triple the incomes needed to qualify! How many people realize that?
Federal regulations that took effect in January require lenders to make sure applicants can really afford their mortgage payments. But the new rules assume the borrower will remain employed, and the rules can't really account for dangers such as a big health care cost or an economic shock that would depress housing prices or drive prospective buyers to the sidelines, making it hard for a homeowner in trouble to bail out with a sale.
So, yes, current prices and loan rates make homes affordable, but borrowers should still think twice about borrowing the maximum a lender will allow.