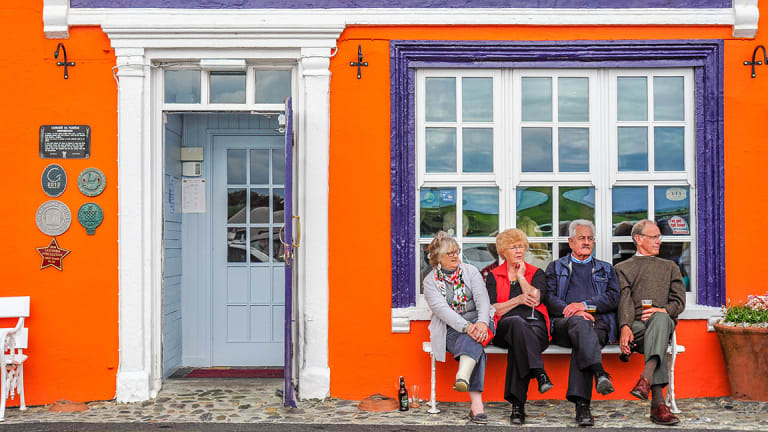 The Best Countries to Retire In
As the population of people over the age 60 continues to grow around the world, some countries are more prepared than others to keep them happy and healthy.
The number of people age 60 and over is now 13% of the world's population, and that is increasing by 3% every year, according to the Natixis Global Retirement Index.
Is the world ready for that increase in aging populations? Because it's driven by long-evolving demographic trends, a retirement crisis has been approaching in slow motion for decades, the Natixis report says.
The Global Retirement Index provides a snapshot of 43 countries and their relative score on key measures that influence retirement security. The purpose is to examine the factors that drive retirement security and to provide a comparison tool for best practices in retirement policy.
Advice for Losing Your Job Later in Life Follow TheStreet Now on SoundCloud, Click Here for Retirement Daily with Robert Powell
The index examines and scores 18 factors across four categories: Finances in Retirement, Material Wellbeing, Quality of Life, and Health.
The four categories are key aspects of welfare in retirement: do people have the material means to live comfortably in retirement? Do they have access to quality financial services to help preserve savings and maximize income? Do they have access to quality health services and a clean and safe environment?
Finance index includes factors such as interest rates, taxes, inflation, and old-age dependency.
Material Wellbeing looks at income equality, income per capita, and unemployment.
Quality of Life includes happiness, air quality, water and other environmental factors.
Health includes life expectancy and health care costs.
The 43 countries surveyed are International Monetary Fund advanced economies, members of the Organization for Economic Co-operation and Development, and the BRIC countries (Brazil, Russia, India and China).
These are the countries that are leading the way for the security of retirees.
Retirees, Want to Buy $1 Worth of Stock for 90 Cents or Less?Click here to register for a free online video in which TheStreet's retirement expert Robert Powell and an all-star panel. The webinar is sponsored by Nuveen.