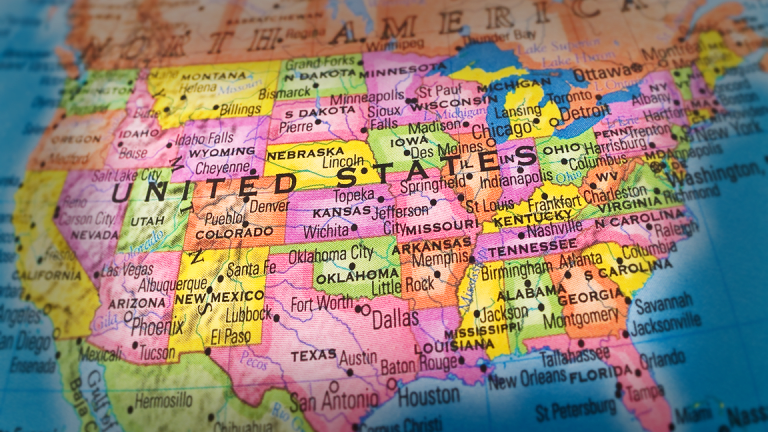 These 10 States Could Best Weather a Catastrophic Recession
Which U.S. states would skate through an economic downturn? Start thinking North Dakota and go from there. Is your home state safe?
Which states would survive nicely in the event of another U.S. recession? It's a fair inquiry, with the prospect of an economic downturn not out of the question, given frequent remarks from Wall Street experts that the stock market has topped out and that overall economic growth continues to come in fits and starts. Sure, few Americans are worried about a recession now, but there is a 60% chance of a global recession in the next 18 months. In that context, it's helpful to know if your state has a good chance of standing tall where others fall in tough economic times. Here are the states that should fare the best in a recession.
But is a recession coming? 
More of What's Trending on TheStreet: