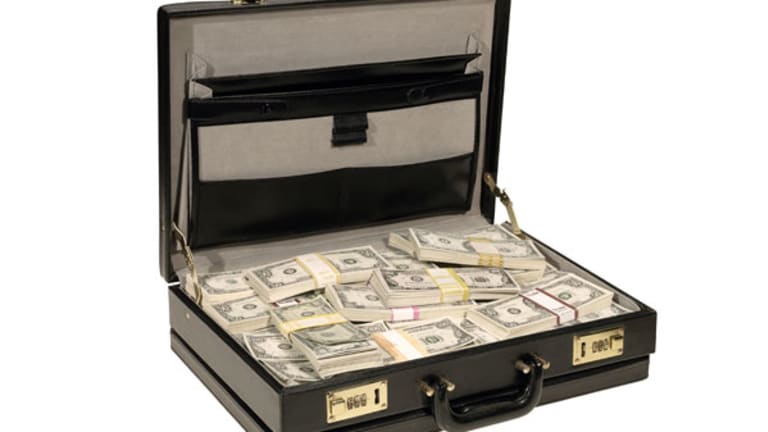 The Tax Cut That Isn't a Tax Cut
It's billed as a payroll tax holiday, but FICA isn't a tax.
NEW YORK (
-- It's being called a payroll tax holiday, but it isn't even a tax.
Paycheck lesson #1: A reduction in FICA -- as proposed in the tax-bill compromise currently winding its way through Congress -- isn't a tax cut since the item is actually a payment against future benefits namely, Social Security. But since that's a mouthful, the politicians chose payroll tax holiday.
"It is the holiday season and Congress is giving the American people a gift," says Neal Weber of RSM McGladrey accountants. Weber points out that the idea was actually born on the Republican side of the House and likens it to an energy drink, "A sudden jolt giving people the psychological feeling of more money."
Tom Cooke, Professor of Accounting at Georgetown University, notes this particular provision seems to cross party lines, pointing out that there has been minimal rejection of the holiday from the Democratic side of the aisle. Cooke says the Democrats are much more concerned with the estate tax and have virtually ignored the payroll withdrawal gift.
Becky Thiess, an analyst with the Economic Policy Institute, agrees that both parties are in favor of it. Thiess says, "It's big bang for the buck in stimulus spending."
The theory is that Americans will spend more if they have a bigger paycheck. The extension of existing tax cuts doesn't really add to people's wallets, but reducing FICA is immediate. Republicans like it better than stimulus checks where there were too many complaints that stoop sitters got monies even when they paid no taxes. The FICA holiday will only be enjoyed by actual wage earners.
Whether or not, the money ultimately gets spent, thus theoretically boosting the economy, is up for debate.
Georgetown's Cooke thinks the middle-class worker may spend that extra dough, but don't expect Donald Trump to go shopping with his extra FICA bucks.
"Maybe average wage earners will go to
Starbucks
(SBUX) - Get Report
more and maybe Starbucks will hire more employees, but that remains to be seen," Cooke says.
The impact could be fairly significant though as a person earning $40,000 a year will see roughly $800 extra a year.
Thiess of the Economic Policy Institute says her group is generally in favor of it, but is uncomfortable that it will be extremely difficult to get those FICA levels raised once the holiday ends. Georgetown's Cooke agrees.
"The mistake was that they didn't make it go on for three years," says Cooke. "How do you terminate anything in 2012? The Republican House will probably not terminate it."
Another issue is that the government is borrowing to cover those reduced FICA payments. RSM McGladrey's Weber calculates that it will cost somewhere around $120 billion to cover those payments.
The Social Security trustees that earlier this year said the program was paying out more than it was taking in have been very quiet about the holiday. Maybe they are busy calculating how more money they'll see in their government checks.
When the time comes to restore the "tax", Thiess of the Economic Policy Institute worries it will be billed as "raising taxes" and not correctly titled as a restoration of funds. "It'll be easier for them to make the case that Social Security needs to be reformed," she says. "Rather than saying the program is just returning to a FICA rate that hadn't been changed in years."
--Written by Debra Borchardt in New York.
>To contact the writer of this article, click here:
Debra Borchardt
.
>To follow the writer on Twitter, go to
http://twitter.com/wallandbroad
.
>To submit a news tip, send an email to:
.
Disclosure: TheStreet's editorial policy prohibits staff editors, reporters and analysts from holding positions in any individual stocks.