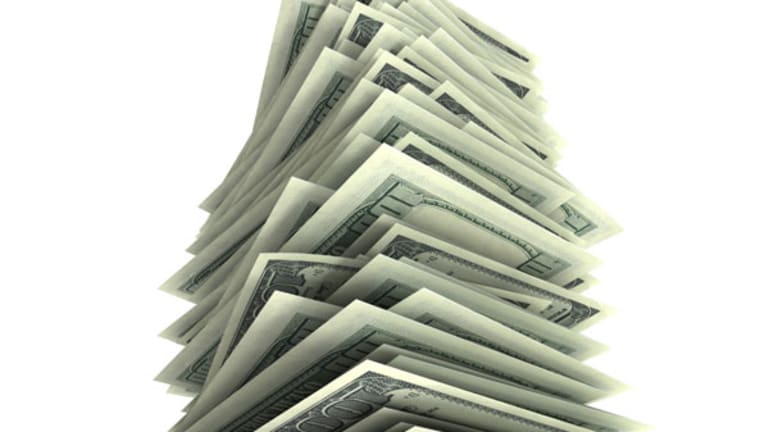 BERKELEY HEIGHTS, N.J. (TheStreet) -- If you want to be proactive about managing your 2011 tax liability, now is the time.
One of the items under every taxpayer's control is managing their realized capital gains and losses. The first thing to determine is what, if any, capital gains you have realized in your taxable accounts for 2011 -- either short term or long term, depending how long you have held the investment. (Investments that have a holding period of one year or less are considered short term.) Why should anyone care? Because short-term capital gains are taxed at ordinary income tax rates, meaning for a high-tax-bracket person that might mean paying taxes at a 35% federal marginal tax rate plus their marginal state income tax rate.
If you've got short-term capital gains, consider tax loss harvesting.
Long-term capital gains tend to be of less concern, since the highest rate regardless of tax bracket is typically 15% with some taxpayers qualifying to pay even less. Certain long-term capital gains do have a higher rate -- collectibles at 28%, for instance, and certain commodity investments.
Let's looks at the example of affluent taxpayers with $50,000 short-term capital gains generated earlier in the year from rebalancing their portfolio. I would recommend they first review their prior-year tax return to determine if they have any capital loss carrying forward to offset the 2011 short-term capital gain. If they do, no further tax loss harvesting is needed.
But assume these people have zero capital loss carry-forward. The next step would be to review unrealized capital gains and losses. If there's an unrealized $50,000 capital loss in an actively managed international equity mutual fund, it could be tax loss harvested. The fund can be sold to generate a realized capital loss to offset the short-term capital gain. To make the $50,000 loss temporary, reinvest the proceeds in something similar but not identical -- an international equity exchange-traded fund, for instance. You reduced short-term capital gain to zero while still maintaining exposure to international equities.
>>Tax Tips for a Bear Market
How much tax savings could such a move produce? In the above case, assuming the taxpayers were in the highest marginal bracket (35%), the savings would be $17,500 in federal income taxes plus state income taxes at the marginal state income tax rate. (One thing: Some states, such as New Jersey, have no capital loss carry forward, so it's use-the-capital-loss-in-the-year-incurred-or-lose-it.)
For high earners, spending a little time now reviewing 2011 realized capital gains and losses can result in meaningful savings come tax time.
>To submit a news tip, email:
.
RELATED STORIES:
>>Rich Families: Look at Donor-Advised Funds
>>High Spenders Need a Reality Check
>>Self-Employed May Want to Move to Self 401(k)
Follow
TheStreet
on
and become a fan on
Michael Maye is the founder and president of MJM Financial Advisors (www.mjmfinadv.com), a registered investment advisory firm in Berkeley Heights, N.J. He is a member of the National Association of Personal Financial Advisors (NAPFA) and has been a speaker covering tax topics at NAPFA's national and regional conferences. Maye has also been a frequent contributor to the Star Ledger of New Jersey's "Biz Brain" and "Get With the Plan" articles. In addition to NAPFA, he is a member of Financial Planning Association, American Institute of Certified Public Accountants, New Jersey State Society of CPAs and the Estate Planning Council of Northern New Jersey.