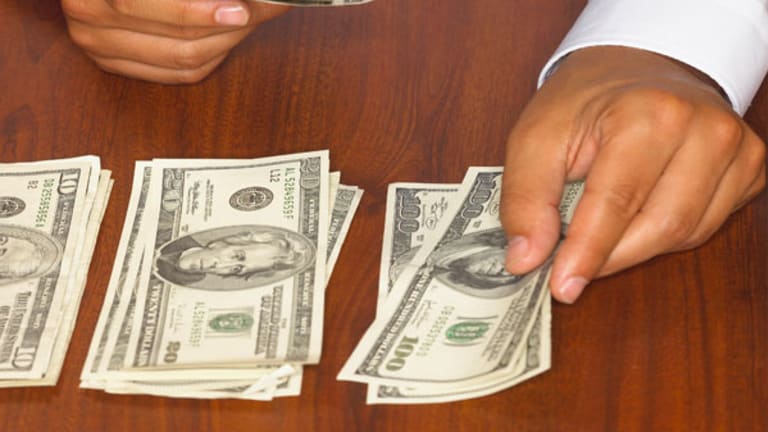 The Summer Guide to Buying in Bulk
Buying in bulk can save you a lot of money, especially if you time your purchases right.
Buying in bulk can save you a lot of money, especially if you time your purchases right.
NEW YORK (MainStreet) -- Everyone knows buying in bulk can be a great way to save money, and warehouse club stores such as Costco (COST) - Get Report and Sam's Club (WMT) - Get Report have made it the basis of their business model. But it's not always a recipe for success.
Buying a year's supply of paper towels might save you a lot of money in the long run, but you might also run out of room in the closet. Meanwhile, some perishable foods might go bad before you have a chance to eat them all. And since the price of certain products tends to fluctuate with time, a poorly timed bulk buy can be a poor investment if you purchase when it's most expensive.
Not all purchases at warehouse club stores such as Costco are wise purchases. Some should wait for the right time, and some should simply be made elsewhere.
To find out which products you should and shouldn't buy in bulk this summer, we spoke to some shopping experts. Keep reading to learn what they had to say about shopping at Costco and other club retailers to save.
Good bulk buy: Charcoal
Charcoal should last more or less indefinitely,
according to charcoal maker Kingsford
, so if you see it on sale or available to buy in bulk at a discount, by all means stock up. The one caveat is that charcoal can get very difficult to light if it gets wet, so if you don't have a dry place to store it, we'd recommend getting only one bag at a time.
Good bulk buy: Paperware
If you like to barbecue, chances are you're going to go through a lot of paper plates and cups over the course of the summer. So why buy one package at a time when you can save time and money by buying in bulk?
"Paper goods are really well-priced at the club stores," confirms Teri Gault of
.
Get a stack of paper plates and cups a mile high, and if you don't use them by the time barbecue season comes to an end, stick them in storage for next year.
Good bulk buy: Gardening goods
Prices of different goods fluctuate with the seasons. Take gardening supplies: They tend to spike in price when demand is highest early in the spring, but by the time summer is in full swing you can stock up on the cheap as demand dwindles and stores seek to unload stock.
"I can definitely see garden supplies being a great bargain right now," says Julia Scott, a shopping expert who runs the annual
. "Garden tools and terra cotta pots don't go out of style, even if they're priced like they are."
If you can find a good bulk deal on potting soil or top oil, you should also go for it. Dirt doesn't go bad, as long as you keep it sealed to prevent it from drying out.
Good bulk buy: Fresh fruit and vegetables
It's always best to buy fruits and veggies when they're
in season
, so don't be shy about stocking up.
"Costco has huge plates of strawberries and blueberries," Scott says. "They freeze well, so I like to stock up now for the winter."
Good bulk buy: Cheese
There's never a bad time to eat cheese, and cheese goes great on burgers and makes a great topping for crackers. And unlike some dairy products, it keeps in the fridge for a surprisingly long time and can even be frozen.
"In the summertime we tend to have a lot of parties with cheese and crackers," Gault says. "You can never beat the cost of cheese at warehouse club stores, and it lasts a long time."
Bad bulk buy: Meat
All that cheese is just crying for a burger to sit on. And that's to say nothing of steak, chicken and pork, all of which make for a great barbecue.
But that doesn't mean you should stock up on meat at a warehouse club when summer begins. While meat certainly keeps for a long time in the freezer, Gault says that you're generally better off getting your meat at the grocery store than buying the biggest package you can find at a club.
"The best prices are the ones featured on the supermarket circulars, which can be 60% to 70% off," she says.
When you see a favorite cut of meat at a deep discount you should certainly buy multiple packages, but don't assume warehouse clubs have the best prices just because they have the biggest packages.
Bad bulk buy: Burger and hot dog buns
While hot dogs and burgers will last for months in the freezer, the buns to put them on don't have as much of a shelf life. As such, this is one barbecue essential you should buy in bulk only if you have a lot of guests coming over.
"One thing I always wind up throwing out is hot dog buns," Scott says. "They really don't stay good for more than a few days, and whenever I've frozen hot dog or burger buns ... they get so freezer burned that within three weeks they're not edible."
Bad bulk buy: Condiments
If you're having a huge barbecue every weekend, maybe it makes sense to buy a ton of ketchup and barbecue sauce at the beginning of the summer to keep your costs down. And if you're a potato salad addict, we suppose you can go ahead and buy that fabled gallon jug of mayo.
But as a general rule, price-conscious shoppers can fall into a trap of overestimating the shelf life of some canned and bottled goods and wind up with a lot of expired food on their hands.
"
Avoid anything that has an expiration date, like barbecue sauce," Scott warns. "Even if the expiration date is a year out, are you really going to eat 10 gallons of sauce this summer?"
>To submit a news tip, email:
.
RELATED STORIES:
>>Costco's May Same-Store Sales Rise 13
>>Wal-Mart Win Sets Precedent For Costco
Follow TheStreet.com on
and become a fan on