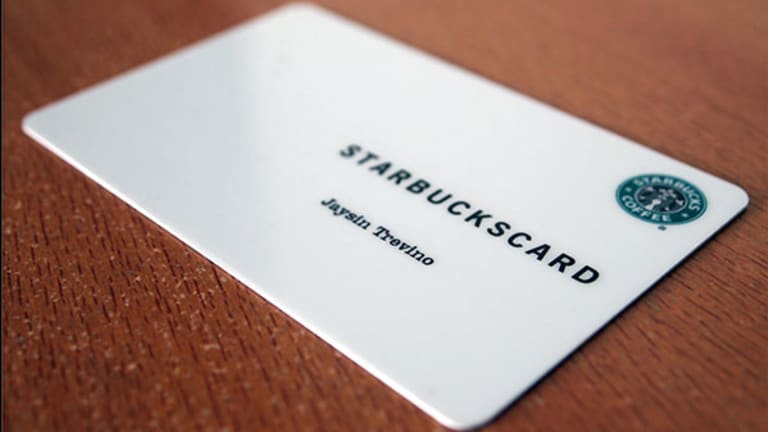 The Right Way to Run a Loyalty Program at Your Business
Loyalty programs are everywhere. But will they work for you?
NEW YORK (
) -- Whether you prefer a stamp card, a keychain or an online check-in to give your customers rewards, loyalty programs are hot -- but do they work? Most of them follow a simple model: Customers earn a free product or service after making a certain number of purchases. Companies may advertise them as "Buy 10 ice cream cones, get one free, or, "Your sixth cup of coffee is on us." No matter how you phrase it, the concept is simple: Loyal customers get rewarded.
We checked in with experts to find out whether businesses see the benefits of these programs, and which rewards method is most effective.
"We know that customer excitement around loyalty programs continues to grow," says Fred Thompson, retail practice lead at
LoyaltyOne Consulting
. "Companies are definitely seeing the benefits -- some of them have had sales increase by 10% to 15%. The real question is how you set yourself apart."
There were 2.65 billion members of loyalty programs in the U.S. last year, according to the
2013 Colloquy Loyalty Census
. That's up from 2 billion in 2010 -- an incredible 26% growth in the past two years. The study also showed that the average consumer is a member of 22 loyalty programs, but is active in only around nine of them.
Smart companies won't try to offer the "richest, craziest, most outlandish" rewards, but will seek instead to offer something "compelling enough to get the customer to raise their hand," Thompson says.
"The whole point is to get customers to change their habit and make you a part of their daily or weekly routine," he explains. "You're not out for that customer who would have bought their 11th cup of coffee from you regardless; you're out to change the minds of new customers and build your brand."
When the customer is already loyal to you, a program won't help build your brand, he says -- you are just giving them a "thank you" discount.
Also see: How to Manage End-of-Year Schedules in Your Office>>
"You want customers who will act, who will have a behavior change," he says. "If you spend your valuable marketing dollars on people who were coming to the store anyway, then it's just dilutionary and you should have spent your money elsewhere."
In many cases, loyalty programs have become a "necessary evil" more than an asset, says Chris Malone, managing partner at
Fidelum
and co-author of the new book
The Human Brand: How We Relate to People, Products, and Companies
.
"It's a complete misnomer for these to be called 'loyalty' programs. They don't deliver loyalty -- they deliver rewards, and they're often doing more harm than good," Malone says. "The reality is that small businesses could earn more brand loyalty by meeting customers face to face and remembering their names than they could with a rewards program."
Even though a laundromat might earn some brand equity by offering a free cleaning for every 10 shirts, they'll garner more positive attention if they can remember their clients by name, Malone says.
"Customers are always happy to have a free coffee, but they will be driven back to the store time and time again when there is a personal relationship," Malone says, adding that there are many successful businesses out there -- including
Target
(TGT) - Get Target Corporation Report
and
Lululemon
(LULU) - Get lululemon athletica inc. Report
-- that have never offered a loyalty program.
Before a rewards program is installed, Malone says small businesses should train hourly employees properly to make sure they're taking the time to know each customer.
"Are your employees saying hello to people and asking them how their day was, or are they just running the cash register waiting to clock out for the day?" Malone asks. "Not every customer will want to establish a relationship, but it's the 20% who do that usually make up 80% of your business."
One common type of rewards method used by small businesses is the stamp card, Malone says, but oftentimes they're more about a discount than brand loyalty.
A "Buy 10, get 1 free" program offers a 10% rebate -- not a relationship with your company -- says Bill Hanifin, president of
Hanifin Loyalty
."We called it a 'deferred discount' because the customer gets the coupon only after making a series of purchases," Hanifin says. "Most credit card programs offer rewards equal to 1% to 3% of purchases. The
Starbucks
(SBUX) - Get Starbucks Corporation Report
program offers in the 8% to 12% range depending on how you do the math. The real question to ask is whether the lift that the company gets as result of the program is enough to offset whatever cost is calculated for the program."
Also see: Entertaining Clients? Save Your Money>>
Stamp cards, although seen as an easy "initial tool" to attract customers, aren't always the best option because they're "highly anonymous," Thompson says. With stamp cards, businesses have no way of knowing the customer's name, age, email address or interest in the company.
"They fail often to connect 'who' is making a purchase with 'what' and 'how much' is being purchased," Hanifin says. "This linkage of transaction data and customer identity and profile is a critically important cornerstone of successful loyalty programs."
"Once you have the ability to start communicating with your customers, you can ask them all kinds of questions that can help influence your bottom line," Thompson says. "You can ask how much they are buying in a given week, or what value they find at your business. Customers are very willing to give you their information if they understand how you're going to improve your business for them."
Many small and medium-sized businesses may have already started loyalty programs with stamp cards, but the technology for a digital system is now accessible and affordable, Thompson says, adding that it's time companies started asking for their customers' contact information if they haven't already.
"The sophistication of what you can do with mobile phone or iPad-based systems has gotten a lot better in the last 10 years. It used to be you only saw those in major department stores, but they've come down enough in price that you see them almost everywhere now."
Companies that are interested in getting contact information from their customers but don't want to implement digital loyalty cards can simply leave a notebook or iPad near the cash register and encourage people to sign up for e-mails detailing sales or special offers.
"In some ways that's better, because you have a chance to tell the person you're interested in communicating with them."
Even if loyalty programs are now within reach for your business, Malone says they should never be implemented just because of pressure to "keep up with the Joneses."
"More and more people are launching them because everyone else is," he says. "But if you aren't getting out there and meeting your customers face to face, as soon as your competitor comes along, there isn't anything about that transaction that he can't match or better," he says.