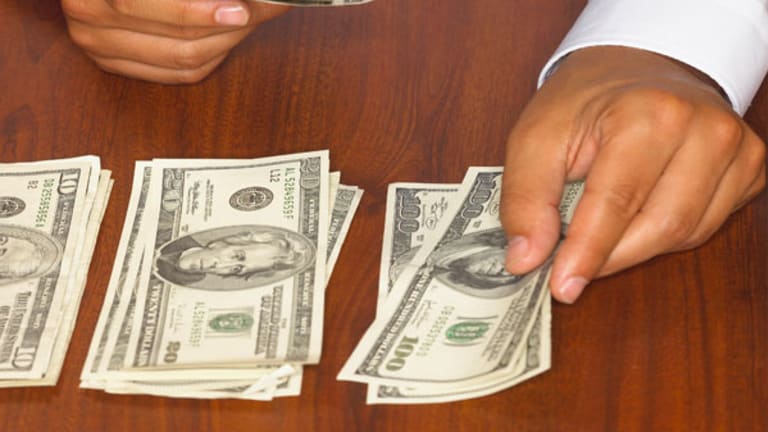 NEW YORK (TheStreet) -- Right about now you're probably feeling pretty good about your nest egg. You've successfully weathered the storm of 2007 to 2009 and have now watched markets reach all-time highs. Let's assume you're on track to retire in five years because you've done everything right. You've consistently saved into your 401(k); you finally paid off that pesky mortgage and somehow you got your children through college.
If this sounds like you, you're likely in better shape than many Americans eyeing retirement in the next five years. But is it enough? Do you have a plan for transitioning from consumption mode into distribution mode? How will markets affect your retirement years? Can you rely on social security to supplement your income?
Here are a few strategies to keep you on track as you near and/or enter retirement:
IDENTIFY YOUR GOALS
Knowing what you want during retirement will help you achieve a successful outcome. For example; what kind of lifestyle do you wish to live? Do you want to travel? Do you plan on making a major purchase?
These are just a few common goals that will help you chart a path and prioritize your expenses before and in retirement. The first thing I help clients do is create a long-term cash flow and retirement analysis. Through the data gathering process we identify income accessible in retirement, non-discretionary and discretionary expenses, available assets, and any liabilities such as loans or other debt.
By identifying your goals and developing a plan, when retirement arrives you won't be scrambling to get things in order.
DEVELOP A DISTRIBUTION AND ALLOCATION STRATEGY
With bond and money market yields at dismal levels and the cost-of-goods continuing to rise, the outlook for conservative investments is not positive. Current Fed policy is punishing "savers" and forcing them into more risky assets. Historically, as one nears retirement becoming more conservative with one's portfolio was common, but these days that strategy looks more volatile than safe. So what should one do?
First, quantify your retirement lifestyle goal, and instead of reducing your equity exposure, consider stockpiling a few years' worth of living expenses in cash. To implement, take profits from your winners, rebalance your strategy accordingly and maintain your current portfolio allocation structure.
Allowing your assets to stay invested, and continuing to rebalance at opportunistic times, not only achieves the goal of selling high and buying low, but if the bear market scenario occurs, you won't be forced to sell equities at depressed levels to meet your lifestyle needs.
SOCIAL SECURITY:
Though nothing is guaranteed about the future structure of social security, under the current structure, simply applying for benefits at age 62 is likely not the best plan. It's important to be aware of all the strategies an individual and/or couple may take advantage of to make certain you maximize your available benefit.
The most common factor to understand is how your benefit is affected by filing at age 62 versus waiting until your Full Retirement Age (FRA) or even age 70. Currently, your FRA benefit is reduced by 25% if you start receiving benefits at age 62. Conversely, waiting until age 70 to receive your benefit increases your FRA benefit by 8% per year! Though cash flow needs and life expectancy should be factored into the decision-making processes, in most cases it "pays" to wait.
TAKE ACTION NOW
Taking the time to address a few key issues can set you on a successful course. Choosing to delay or ignore implementing a strategy could produce serious consequences to your retirement goals. The net result of planning now will likely provide more comfort and peace of mind during retirement allowing you to enjoy this new chapter rather than worrying about every last penny.
--Written by Ben Kautz, wealth advisor at
.
Ben Kautz is a Wealth Advisor at Destination Wealth Management.