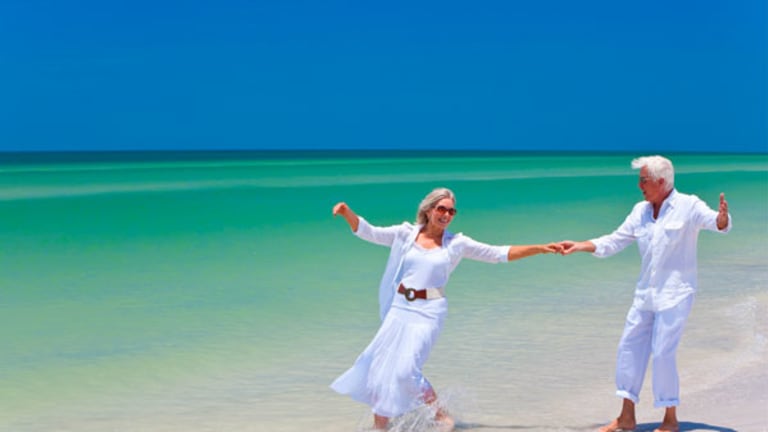 The Rich Get Richer: U.S. Gains 1 Million More Millionaires
More than 7 million Americans are now millionaires.
By Hal M. Bundrick

WATCH: More personal finance videos on TheStreet TV | More videos from Brittany Umar
NEW YORK (MainStreet) Last year's roaring stock market punched the ticket for more investors to join the highly sought-after millionaire club. Fully 1.1 million American households became newly-minted millionaires in 2013, bringing the U.S. total to 7.1 million, the highest number of millionaire households of all developed countries. Overall, wealth in the U.S. grew by an impressive 16.3% in the last year.
China gained nearly as many millionaire households (in U.S. dollars), rising from 1.5 million in 2012 to 2.4 million in 2013, according to a new report by The Boston Consulting Group (BCG).
Globally, the Asia-Pacific region (excluding Japan) posted the strongest growth in private wealth (30.5%), followed by Eastern Europe (17.2%), North America (15.6%), the Middle East and Africa (11.6%), and Latin America (11.1% at constant exchange rates, not considering currency devaluations in many Latin American countries).
In fact, Asia-Pacific (excluding Japan) is expected to pass Western Europe as the second-wealthiest region in 2014 and ultimately outpace North America as the wealthiest region in the world by 2018.
For the second consecutive year, booming equity markets were the primary catalyst for wealth creation as well as expanding prosperity in rapidly developing economies.
The highest density of millionaire households was in Qatar (175 out of every 1,000 households), followed by Switzerland (127) and Singapore (100). Moving up a notch on the affluence scale, the U.S. still had the most billionaires but the highest density of billionaire households was in Hong Kong (15.3 per million) followed by Switzerland (8.5 per million).
It seems the millionaire effect is gathering momentum. Households worth $1 million or more are projected to grow by at least 7.7% per year through 2018. The uber rich, households with assets of $100 million or more, held $8.4 trillion in wealth in 2013 (5.5% of the global total), an increase of 19.7% over the previous year. At an expected compound annual growth of over 9% for the next five years, the richest of the rich are projected to hold $13.0 trillion in wealth -- 6.5% of the global total -- by the end of 2018.
--Written by Hal M. Bundrick for MainStreet