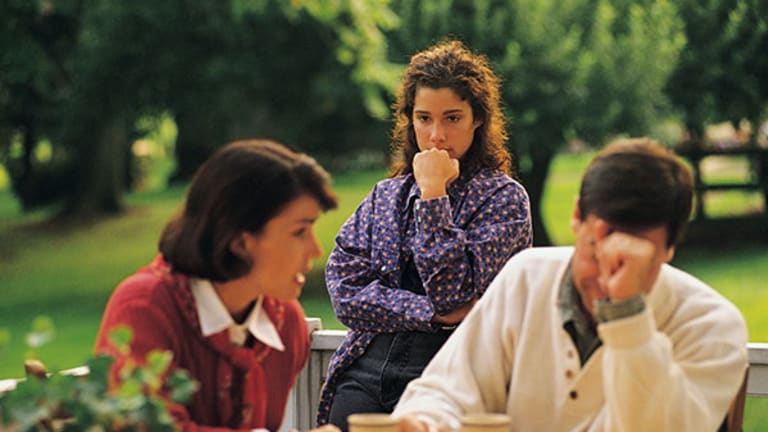 The Rich Get Richer as the Middle Diminishes
The middle class continues to shrink as new research from Pew shows the rich continue to get richer and more middle class families becoming poor.
Recent Pew Research Center findings show upper income households continue to prosper, while lower income households expand and those in the middle are vanishing.
Sourcing data from the U.S. Census Bureau and the Federal Reserve Board of Governors, Pew tracked a direct decline in middle income aggregate wealth through a drop from 62% in 1970 to 43% in 2014. The squeeze is more apparent in the number of adults considered to be middle class--in 1971, 80 million were in the middle as compared to 51.6 million in either the upper or lower income bracket. In 2015, 120.8 million are considered to be middle income but more fall either above or below with 121.3 million adults in the upper or lower income group.
A consistent noted trend was the expansive growth within the high and low fringes of household incomes, demonstrating that middle crush. "In 2015, 20% of American adults were in the lowest-income tier, up from 16% in 1971," Pew said. "On the opposite side, 9% are in the highest-income tier, more than double the 4% share in 1971. At the same time, the shares of adults in the lower-middle or upper-middle income tiers were nearly unchanged."
The data points to middle income households as being adults whose annual household income is two-thirds to double the national median, about $42,000 to $126,000 annually in 2014 dollars for a household of three.
Middle income has risen since 1970, increasing 34%. However, upper income household income has swelled by 47% and 28% for lower income households.
According to Stateline analysis, supported by Pew Charitable Trusts, more earners have moved up in income brackets in 42 states; however, those rising above may still be doing worse, because the inflation-adjusted median income has declined in all but four states (North Dakota, Oklahoma, South Dakota and Wyoming).
States where the overall median income dropped and more households were considered to be middle class (rather than moving into the upper income bracket) were Alaska, Delaware, Idaho, New Mexico, Utah and West Virginia. Unfortunately in North Dakota and South Dakota, more earners dropped below middle income despite the reported increase in the median income.
Stateline analysis also found income grew the fastest for those in the top 20% of income earners in 44 states.
Who's Taking the Hits in the Middle?
The Stateline study illuminates some of the areas that may be hitting the middle class the hardest. For example, both middle and some upper income families in Ohio are struggling thanks to the tumbling trajectory of manufacturing jobs. The state saw 350,000 manufacturing jobs leave the state since 2000 and while health care has become Ohio's number one employer, health care jobs pay less than what was earned in manufacturing.
Further punctuated by what is occurring in Ohio, Stateline pointed out the diminished manufacturing jobs were union jobs too. David Madland, senior fellow and the senior advisor to the American Worker Project at American Progress was referenced in the Stateline blog as saying, "Unions are central to rebuilding the middle class. The system is only working for people at the top." 
Elise Gould of the Economic Policy Institute says the issue is far more complex. "The problem with wages and living standards in this country isn't because of a specific mix of jobs being created," she said. "Yes, the recession and recovery was particularly terrible for manufacturing and construction employment, but generally wage growth has been slow within most occupations and industries."
Gould refers to EPI research that points to the core problem that economic growth is well seeded in corporate profits and executive pay as many Americans are working harder, seeking higher education but still barely able to get ahead.
According to NationofChange.org, the top three middle class industry offenders of 2016 include big pharmaceutical companies, technology companies and the emerging sharing economy like Uber. "The sharing economy is a nice way for rapacious capitalists to monetize the desperation of people in the post-crisis economy while sounding generous, and to evoke a fantasy of community in an atomized population," Nation of Change says.

Returning Power to the Powerless
A current sense of helplessness and a feeling that no matter what you do to make a better life seems to be farther from reach for many middle and lower income families.
Dr. Mark Partridge, Ph.D., Swank Chair in Rural-Urban Policy at Ohio State University, says the middle class has taken quite a beating in recent years.
"The middle class is taking a lot of nicks from every force out there," he says. "So many aspects are working against the middle, from going back to decline of unions and the industrialization phase, to technological changes that makes it much easier to automate jobs--the middle class has been getting squeezed for years."
Partridge says if trends continue, the polarization of income levels will become more expansive. "I don't see a different direction unless some fundamental change occurs that really lifts people to the top," he says.
Gould also does not see a bright future unless real change occurs, especially for younger generations. "We are continuing with the trajectory of rising inequality that will harm most workers," she says. "And, unless we make a fundamental policy shift, that will continue." Gould's recent wage paper discussed the 35-year rise of wage inequality and true wage gains were only driven by a dip in inflation and drop in commodity prices, not wage growth.
She sees making a forceful push for policy change is what middle and lower income households should insist upon--systemic change is imperative.
"The difficulty the middle class is having is neither any one individual's fault nor can it be changed or improved by a single individual," Gould adds. "The middle class isn't more stupid, particularly lazy, or less financially savvy. They've been voting for politicians who have robbed them of the leverage and power to get better jobs and to see increases in living standards. The best thing individuals can do is vote in policymakers that can change policy."
Policy changes to consider include those that would shift economic leverage to middle and low wage workers: minimum wage and labor law reform that makes it easier for workers to form unions and update the overtime threshold.
Partridge stresses the power of education. "Education is so important and parents need to emphasize the importance of making education a lifelong journey and the importance of being flexible and broadening your skill set," he says. "Because events like recessions happen and having the tools to be resilient and survive is imperative to remaining economically vital--especially during tough times."