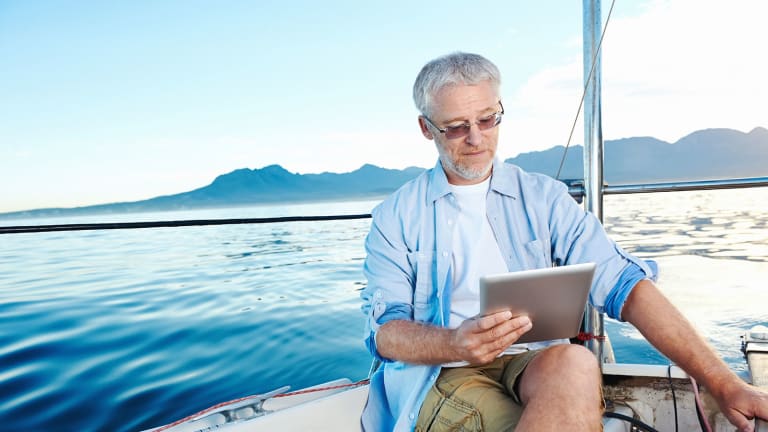 The Retirement Rehearsal: How to Test Drive Life After Work
A short-term simulation of retirement can reveal financial -- and emotional -- considerations. Here's how to plan a trial retirement.
NEW YORK (TheStreet) -- Can't wait to retire? It might be a good idea to give it a go, at least temporarily -- a retirement rehearsal. Dee Lee, a Boston-based financial educator, says you may learn a few things about yourself, including your financial and emotional ability to transition to life after work.
Most financial advisors can cover the basics: having a retirement income equal to about 80% of your working wages, a suitable spending strategy -- even a plan on how and when to draw Social Security benefits. But rather than taking a hard reboot into retirement, Lee suggests a short-term simulation.
"Live like you would in retirement," she tells TheStreet. "Take off two months, if you can. Use your vacation, use your sick time -- whatever it is. And do what you would do in retirement. But, the key is: using the same amount of income that you would have. Can you live on that?"
Lee says that means paying all the bills: utilities, mortgage payments, gas and transportation -- as well as groceries and the fun stuff, like movies and dinners out. "And no cheating," she adds. If in your retirement budget you can't afford it, you can't buy it during your retirement test drive.
"That's what a dress rehearsal does. It's going to give you a really quick and dirty idea of whether or not you want to retire and if you can afford to retire."
Due to the cost, housing is a primary consideration. And the dreams of living a low-cost-of-living luxury retirement lifestyle in Ecuador? Lee says that's not a common occurrence. "Most of the time it's an 'exotic' place like Bonita Springs, Fla. And if you want to retire in Nevada, go there in July."
Proximity to family encourages most retirees to age in place. Lee says the AARP estimates 26% of retirees are babysitting grandchildren so that the parents can work. That may be another good retirement rehearsal reality check: taking care of the grandkids for a couple of months.
While many pre-retirees believe their expenses will drop after leaving the workday grind, they may find just the opposite is true.
"People say, 'Well, we're going to cut our expenses. We'll be down to one car,'" Lee says. But she contends that's often not the case. If both spouses are retired, "24/7 is a long day," she adds. "You're going to keep two cars until you can't drive because you've got to have your independence. You've got to have independent lives, or you'll be seeing the attorney for something other than estate planning."
But the retirement rehearsal is not just about money.
"There is a 'soft side' to retirement," she adds. "Many people, especially if they're using a financial planner, are covering what I call the hard side, the financial." Lee says that when she has discussed retirement planning with people, they often say they want to retire at 50 or 55. "But what they forgot about is that they need playmates!"
Lee maintains it's important to consider how you will spend your time during life after work. The retirement rehearsal can't be an event-packed two-month vacation. You have to live the day-to-day routine of retirement. And Lee says one of the most important questions might be, "What is the reason you're going to put your pants on in the morning?"