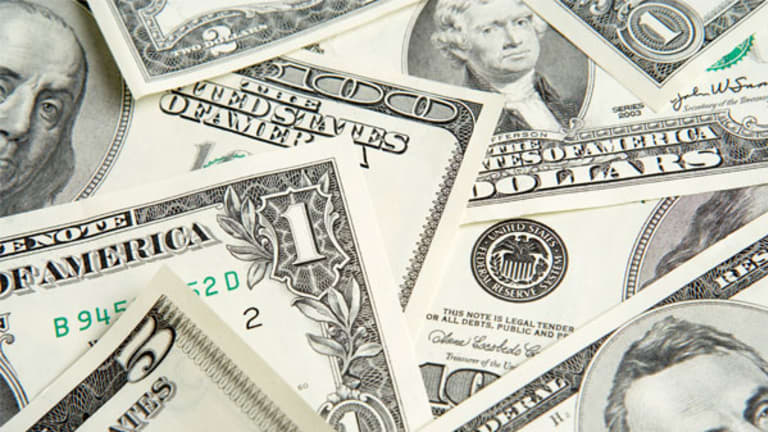 The New American Dream: Retirement
The top financial goal for almost half of American adults is to have enough money for retirement.
NEW YORK (
) -- A house in the suburbs with a white picket fence might sound old-fashioned because it already is. That's one finding of a survey that set out to define what the American Dream means in 2011 in a nation still struggling to recover from the recession and unemployment.
By far the most important financial goal American adults hope to achieve is something previous generations often took for granted: having enough money for or in retirement. Almost half, or 47% of American adults, identified having enough money to retire or during retirement as their top financial goal, a number that should only grow if the
debt talks
in Washington make good on legislators' threats to cut Social Security payments.
Homeownership
, the traditional cornerstone of the American Dream, was called a top financial goal by only 17% of American adults.
When asked to think about their own financial situation and whether they felt they were achieving their idea of the American Dream, 57% of American adults agreed -- a comforting if slender majority. Breaking that question down by gender, though, the survey found that men are significantly more likely than women to feel they are achieving the American Dream, with 62% agreeing versus 53% of women. That means that either the
gender gap
affects a broad selection of financial health indicators, or that financial guru
Suze Orman
was right when she said that women may fake things in the bedroom, but "men fake finances."
The survey, conducted online in June by Harris Interactive on behalf of the National Endowment for Financial Education, asked 2,257 Americans age 18 and up what financial goal they consider the most important to achieve in their lifetime and what they think is keeping them from reaching these goals.
A large majority (70%) of American adults identified their inability to save as a significant obstacle to achieving the American Dream, and some of that inability to save can surely be attributed to debt, as 54% agreed that managing debt is a significant obstacle.
Both stats underline the precarious position most people find themselves in, living paycheck to paycheck and finding themselves with little left over after meeting their monthly expenses.
The implications go beyond the quaint notion of an ideal lifestyle, too: The U.S. used to be a country where anything was possible. It appears economic hardship has lowered the bar for what Americans expect for their futures. That's not a good thing.
Methodology
This survey was conducted online within the United States by Harris Interactive on behalf of the National Endowment for Financial Education from June 28-30 among 2,257 U.S. adults ages 18 and older. The online survey is not based on a probability sample, and therefore no estimate of theoretical sampling error can be calculated. For complete survey methodology, including weighting variables, please contact the author at
.
You can also follow the writer on Twitter at
.
>To submit a news tip, email:
.
RELATED STORIES:
>>11 Places to Find Cash You Didn't Know You Had
>>Make Sure Beneficiaries Benefit How You Want
>>Bankruptcies Are Down, But Will it Last?
Follow TheStreet.com on
and become a fan on