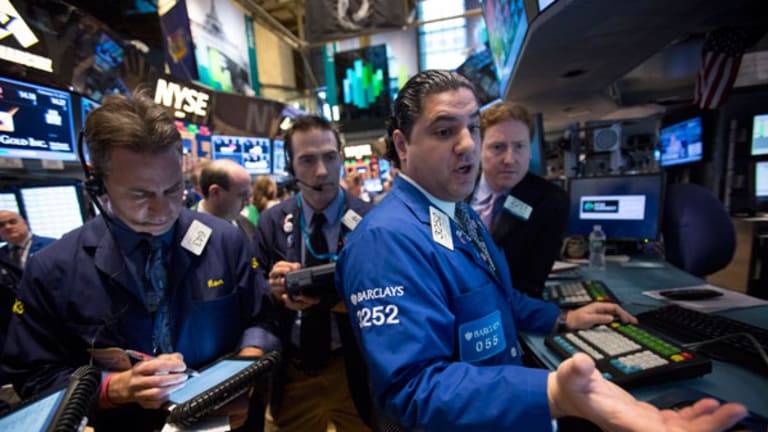 The Most Popular Investment in America
Innovative investments come and go, but this investment remains the favorite.
By Hal M. Bundrick
NEW YORK (MainStreet) Investors are constantly being pitched IPOs, alternative investments, exchange-traded funds and managed accounts. But regardless of the newest stock on the block, one investment vehicle remains the most popular of all: mutual funds.
Though long in the tooth, with a history that spans hundreds of years, mutual funds are still the preferred investment of 56.7 million American households -- nearly half (46.3%) of all households -- and represents 96 million individual investors, according to the Investment Company Institute's latest survey of U.S. investors. That is far and above the 5.7 million households that reported owning exchange-traded funds (ETFs) and the 3.8 million households who said they own closed-end funds in 2013.
But these investors seem to be taking a more conservative position since the financial crisis. Three in 10 mutual fund-owning households surveyed were willing to take "substantial" or "above-average" risk in their mutual fund holdings this year, compared with 36% in May 2008.
"The dramatic stock market decline from October 2007 to March 2009 appears to still linger in investors' minds," says Sarah Holden, ICI senior director of retirement and investor research. "Nevertheless, equity mutual funds continue to be the most commonly owned type of fund, held by 86% of mutual fund-owning households."
Other survey findings for 2013 include:
More than twice as many U.S. households owned mutual funds through tax-deferred accounts, such as employer-sponsored retirement plans, individual retirement accounts (IRAs), and variable annuities, compared with 18.5 million owning funds in taxable accounts.
Almost all investors were focused on saving for retirement, noted as one investment goal for 92% of mutual fund-owning households -- and the primary goal for nearly three-quarters of the households surveyed.
Fully 56% of households owning mutual funds had incomes between $25,000 and $99,999, and two-thirds were headed by individuals between the ages of 35 and 64.
Two-thirds of mutual fund investors said that fund performance was a "very" important factor influencing their views of the industry, and more than 40% cited fund performance as the most important factor.
As the stock market moved upward, mutual funds' favorability among shareholders was 68% in 2013, an increase from 65% in 2012.
More than nine in 10 households owning mutual funds had Internet access in 2013, with more than 80% using the Web for financial purposes.
--Written by Hal M. Bundrick for MainStreet