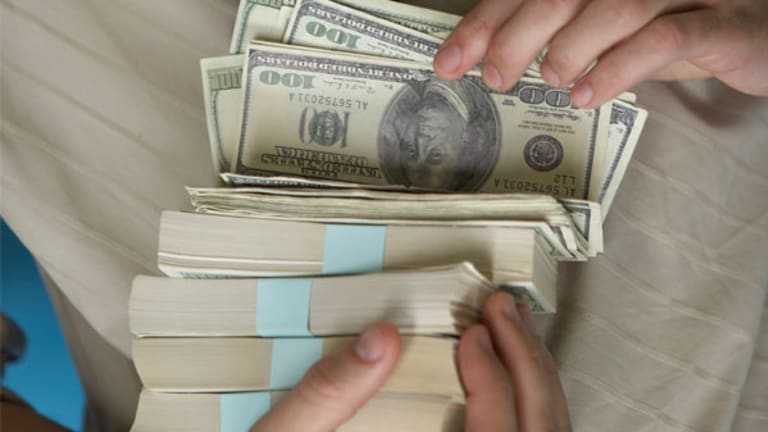 NEW YORK (
) -- To celebrate the 25 billionth app download (yes, billionth) a week ago,
Apple
(AAPL) - Get Apple Inc. (AAPL) Report
released a list of the most popular free iPhone and iPad apps of all time.
The
on the iPhone are mainly a mix of games and social networking tools, while the most popular apps on the iPad are much more dominated by news and e-reading apps -- and yes, a few games as well.
Looking for a few great apps to put on your new iPad that won't cost you a dime? Some others have shared that thought -- a billion times as of last week.
As shoppers around the country get ready for the new iPad to hit store shelves, we decided to round up the 25 most downloaded free iPad apps of all time, based on Apple's list. Even those who have been using an iPad since its release may discover a few great apps they didn't know existed.
25th-most popular app: Friendly for Facebook
For whatever reason, it took
Facebook
more than a year and a half to introduce an iPad-optimized version of its iPhone app. In that time, other apps such as
filled the void. Even though Facebook now does have an iPad app, some may still prefer this one because it offers more ability for customization, along with photo-editing features and the option to switch between multiple Facebook accounts.
24th-most popular app: Solitaire
Why someone would spend $500 or more on a product to play a game that only requires a $2 deck of cards is beyond us, but then again people play it on the computer, too. So if you'd like to extend your Solitaire habit onto a yet another device, download
.
23rd-most popular app: Twitter
There are plenty of excellent third-party
Twitter
apps such as Twitterific, TweetDeck and Hootsuite, which offer extra features and different viewing options, but the standard
is probably the best choice for anyone just looking for a simple and free way to check their Twitter feed and post updates.
22nd-most popular app: Dictionary.com
Some apps such as the Kindle for iPad do offer a built-in dictionary to look up words in the text, but for those who want something a little more comprehensive, there's nothing better than the
.
21st-most popular app: Angry Birds Seasons HD Free
There are six games that cracked the top 25 list, and half of them are variations of
Angry Birds
. If you're not already familiar with the ongoing war between the birds and the pigs, you should probably familiarize yourself. It's become a pop culture phenomenon.
20th-most popular app: eBay for iPad
Somewhat surprisingly,
eBay
is the only shopping app to make the top 25, perhaps suggesting that many iPad users rely more on traditional Web sites rather than apps for shopping. The real perk of the
eBay iPad app
is that you can quickly scan and price any items you want to sell on the site.
19th-most popular app: Flipboard
is an absolute essential for any news junkie out there. The app transforms your news feeds from social networks such as Facebook, Twitter and Instagram into a magazine by highlighting the most shared posts and displaying pictures for each. You can also choose to follow curated news categories such as technology and travel.
18th-most popular app: MyPad -- for Facebook and Twitter
is a great way to manage your Facebook and Twitter news feeds in one place. It also includes some useful extra features such as an events calendar and music streaming.
17th-most popular app: Facebook
Facebook didn't optimize its mobile app for the iPad until late last year, but that didn't stop iPad users from downloading the application anyway. The
is particularly useful for viewing photo galleries and playing Facebook games.
16th-most popular app: USA Today for iPad
The
USA Today app
offers all the perks of reading the actual newspaper, from catching up on sports and weather updates to playing crossword puzzles.
15th-Most Popular: NYTimes for iPad
Steve Jobs criticized
this app
by The New York Times Co. at times, but apparently most iPad users want it nonetheless. The app mimics the feel and layout of the actual paper, but mixes in impressive videos and photo galleries to create a true multimedia experience.
14th-Most Popular: Calculator
Perhaps
is proof that people do use the iPad for work after all.
13th-Most Popular: Fruit Ninja HD Lite
Full disclosure: I am a
Fruit Ninja
addict and I don't even understand why. All you do is swipe your finger across bananas and pears and pomegranates as they fly across the screen, and hope to god that you don't happen to hit a bomb, and suddenly you look up from the fruit frenzy and realize 16 hours of your life are gone forever and you don't even have any fruit in your refrigerator to comfort yourself.
12th-most popular app: Calculator Pro
Calculator Pro
is very similar to the Calculator app mentioned earlier, except it has a little more ability for customization -- you know, for the person who really wants their virtual calculator to look snazzy.
11th-most popular app: Google Earth
(GOOG) - Get Alphabet Inc. Class C Report
The only word to describe the
is jaw-dropping. The app uses satellite images to display detailed maps and high-resolution pictures of anywhere in the world. All you have to do is swipe your finger on the screen to pick your next destination.
10th-most popular app: Words With Friends HD Free
Words With Friends
is the most popular game for the iPhone and one of the most popular for the iPad. For those who haven't played, it's essentially
Scrabble
under a different name. The only downside of the free version is that it is flooded with ads, so it might be worth springing for the $2.99 version. Think of it this way: If the game is addictive enough to get Alec Baldwin kicked off a plane, there's a good chance you'll end up playing it a lot too.
Ninth-most popular app: CNN App for iPad
CNN
is the highest-ranking news app of any available on the iPad. All credit to Anderson Cooper -- and yes, some excellent video integration.
Eighth-most popular app: Angry Birds Rio HD Free
The
birds
strike again.
Seventh-most popular app: Pandora Radio
(P)
Take that, Spotify.
is the only music app to crack the top 25. Though, to be fair, the Pandora app has been around for years and it's free, which certainly helps its popularity. Just like Pandora's Web site, the app lets users create their own radio stations and stream a random set of songs based on their preferences. No, you can't pick out the specific songs you want to listen to, but sometimes it's more enjoyable to discover new music.
Sixth-most popular app: ABC Player
The
is a great way to watch recent full-length episodes from your favorite ABC shows, such as
Modern Family
and
Jimmy Kimmel Live
. Best of all, it's completely free.
Fifth-most popular app: Kindle
The
is arguably even better than Apple's own iBooks app. It gives you access to more than 1 million books through
Amazon's
(AMZN) - Get Amazon.com, Inc. Report
store, not to mention hundreds of newspapers and magazines, and it syncs up perfectly across a wide range of devices including the Mac, iPhone and of course the Kindle.
Fourth-most popular app: Skype for iPad
is less essential for video chatting with friends now that the iPhone and iPad have FaceTime, but it's still a great option for making free phone calls and cheap international calls. Also, if your iPad has only Wi-Fi access, you can use Skype to basically turn it into a phone -- though we wouldn't recommend holding it up to your head like a phone.
Third-most popular app: Netflix
(NFLX) - Get Netflix, Inc. (NFLX) Report
The
is available on the iPhone as well, but the experience of watching movies and TV shows on the iPad at home or on the go is so much better. The app itself is free, though you will need to sign up for a $7.99 streaming subscription to actually use it.
Second-most popular app: The Weather Channel
It might seem odd for a weather app to outrank so many popular games and social networking tools, but
The Weather Channel's app
is an absolute necessity for anyone with a smartphone or tablet. It's simple to use, offers comprehensive weather maps and forecasts, and notifies you of any significant weather alerts in your area.
The most popular app: Angry Birds HD Free
Angry Birds
isn't just an app, it's a franchise. There's a Wii video game, plenty of memorabilia and it even has a presence
(sort of). So it should come as little surprise that it's also the most popular iPad app of all time. As you've seen already, once you finish playing this app, there are plenty of other versions available.
>To submit a news tip, email:
.
Follow
TheStreet
on
and become a fan on
>To submit a news tip, email:
.
Follow
TheStreet
on
and become a fan on