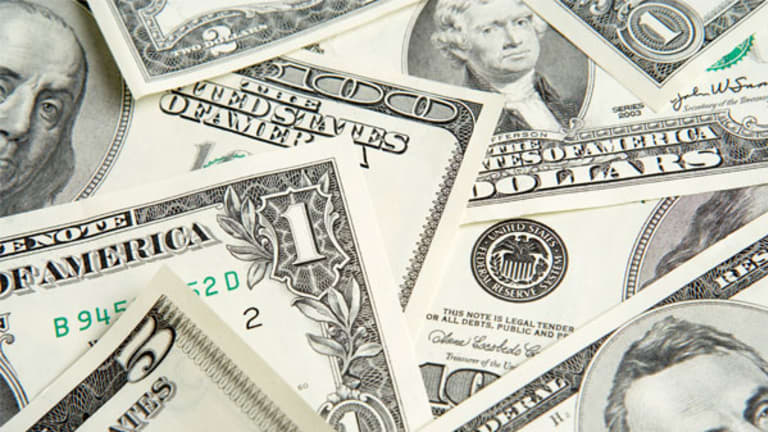 The More You Make, the Less Likely You Save
Americans with the lowest incomes say they enjoy saving money.
By Hal M. Bundrick
NEW YORK (MainStreet) Do you enjoy saving money or spending it? Americans may be making their New Year's resolutions to do a better job of saving more of their income, but a new Gallup poll shows that those who are most likely to save have the lowest disposable incomes.
The survey reports Americans with the absolute lowest annual household incomes -- $20,000 or less -- are the most likely to say they enjoy saving money (66%) rather than spending it (30%).
Of those with higher incomes, 56% of households earning between $50,000 and $74,999 claim to be savers rather than spenders, and 55% of those earning $75,000 or more claim to enjoy saving money more than spending it.
The data has been aggregated from interviews with over 6,000 U.S. adults, conducted from 2009 to 2013. Gallup says that, particularly since the 2008 financial crisis, the majority of Americans have said they prefer saving money to spending it. Prior to that, respondents were more evenly divided between saving and spending money. Perhaps still raw from the recession, respondents stating a preference to spend rather than save has not returned to pre-crisis levels.
Gallup reports the personal savings rate -- savings as a percentage of disposable income -- has grown only modestly since 2007, averaging 5.5% per year from 2008 to 2013. By comparison, from 2001 to 2007, the personal savings rate averaged 4.0%.
"Attitudes about spending versus saving also vary with age," the Gallup report says. "Younger adults are more probable spenders, which makes sense as they are less likely to be supporting a family or paying a mortgage and may figure they have time to save later in life. Older Americans -- those aged 65 and older -- are the most probable savers, with many living on fixed retirement incomes."
Since 2009, most Americans have said they prefer saving over spending, but the fact remains that the average U.S. household owes $7,128 in credit card debt, while the average student debt load that college graduates carry is $32,000. U.S. consumers as a whole owe $11.32 trillion, nearly equal to the entire U.S. gross domestic product.
Written by Hal M. Bundrick for MainStreet