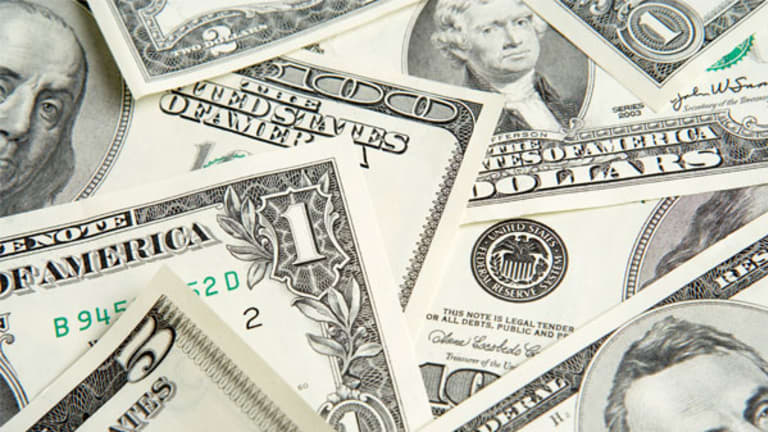 The Millionaires Say They're Rich When They Have $5 Million
A UBS survey shows we think wealth is about having no financial constraints, and we have a rough price tag for it.
A UBS survey shows we think wealth is about having no financial constraints, and we have a rough price tag for it.
NEW YORK (
) -- Americans are redefining what they mean by
, and that redefinition is unmistakably trending upward.
UBS'
(UBS) - Get Report
, the fourth report from the New York City-based wealth manager on Americans' perception of money and wealth, says U.S. investors measure the doorway to true wealth at $5 million. In addition, the report concludes that most U.S. millionaires don't consider themselves wealthy.
Of course, Americans can't settle on just one definition of wealth -- we have a barometer that doesn't have a dollar sign attached, according to UBS.
"Investors are telling us that wealth isn't just about money. It's about being able to do what you want to do when you want to do it," says Emily Pachuta, director of investor insights at UBS Wealth Management Americas. "If you ask, 'What is wealthy?' we observe that it's about having no financial constraints, holding a lot of cash, taking care of family."
Also see: Parents Are Turning Their Kids Into Spenders>>
No wonder that's become a measure of wealth: According to UBS, 80% of U.S. adults with adult children are supporting those adult children financially, and many times supporting aging parents or grandchildren.
Usually that means paying for college, giving family members a place to live, co-signing a loan or subsidizing high-end purchases such as new homes or cars.
Americans also aim for a so-called "cash cushion" of about 20% in their savings. When they hit that level, U.S. adults seem to exhale and figure it's a good time to invest more aggressively.
Some more highlights from the report:
70% of investors worth more than $1 million surveyed by the firm say they are "not wealthy."
50% of Americans define wealth as having "no financial constraints," while 10% define it as "never having to work again."
Being able to afford good health care services, especially long-term care, is the goal of 27% of U.S. millionaires.
Affluent American say they enjoy taking care of their family financially. Helping grandchildren tops the list, followed by helping adult children.
Also see: Oregon Trail: College Costs Tied To Future Paycheck>>
Wealthier Americans also use cash as a financial salve, keeping enough available to reduce investment risk. UBS calls that a "peace of mind" financial strategy.
"Investors are using significant cash holdings as a type of 'security blanket' to give themselves peace of mind, but also to allow them to feel comfortable getting out there and participating in the market again," Pachuta says. "This has translated to a greater confidence -- and faith -- in the economy over the long term despite investors' expectations of continued market volatility in the near term."
Affluent Americans are also largely bullish on the U.S. economy, with 67% of those surveyed by UBS say the "economy is strengthening."