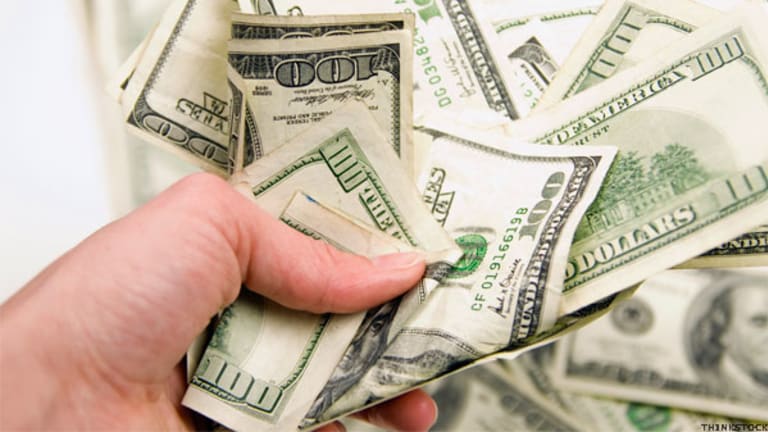 The Inconvenient Truth About Breast Pumps
Many new moms buy breast pumps, but there are few ways to recycle them when they no longer need them.
NEW YORK (TheStreet) -- Breast pumps typically rank high among the big-ticket items on new moms' shopping lists. They might spend $300 and use them for less than a year. And then what?
Companies have figured out ways to recycle car batteries, carpets and even diapers, which had been clogging landfills for decades. Why not breast pumps? Options are scarce for green-minded parents, but more may be coming.
One of the biggest breast-pump makers,
, launched a pilot program last fall that allows parents to bring used breast pumps to 22 retailers for credit toward a new one. Rival
, a unit of the Netherlands-based
Royal Philips Electronics
(PHG) - Get Koninklijke Philips N.V. Sponsored ADR Report
, lacks a breast pump program now, but plans to let customers return end-of-life products later this year to be recycled.
For now, moms can recycle some parts of their pumps as they would with cans or bottles. One piece of Avent's pump is made of No. 5 plastic, which is accepted in some recycling programs, said a company spokesperson. A spokesperson for Switzerland-based Medela said the bottles that come with its pumps are often recyclable.
"The pump motor, power cord and battery pack may be accepted at recycling programs that specialize in electronics, but moms need to check with their municipality," a Medela spokesperson wrote in a memo. The company's pilot program intends to use returned pumps for research and is "exploring recycling options for breast pumps that are returned."
That's better than nothing, but it's not as good as being able to bring the whole appliance to one place. Can you imagine
Apple
(AAPL) - Get Apple Inc. (AAPL) Report
or
Sony
(SNE) - Get SONY GROUP CORPORATION SPONSORED ADR Report
suggesting you disassemble your computer or television before recycling the plastic in one place and the electronic innards somewhere else?
Some parents will spend more on their pumps, which can cost more than $300, than their TVs. That's why many consumers turn to
eBay
and
to sell their old pumps.
Buying a used consumer-grade pump comes with risks, such as the potential to spread dangerous viruses. The U.S. Food and Drug Administration approved the devices only for single-person use, and companies will void the pumps' warranties if they're used by more than one mom. Even
La Leche League
, which goes to great lengths to get women to nurse their babies, advises against used pumps.
It seems like companies that make breast pumps, including
Evenflo
,
Playtex
(ENR) - Get Energizer Holdings Inc Report
and
The First Years
( RCRC), should be able to make a consumer version of their hospital-grade pumps, which are reusable with some parts switched in and out for each new user. But why should they?
There's no financial incentive for these companies to take such an eco-conscious step. They can sell customers a $30 kit to retrofit a used pump or they can say, "The FDA won't let us -- darn!" and let customers spend at least twice as much on a new pump. Which would you do?
Until more companies develop recycling programs, there will be no easy options. Even
, my go-to Web site for local recycling resources, came up blank when I typed "breast pump" into its search engine. A
Google
(GOOG) - Get Alphabet Inc. Class C Report
search came up empty, as did green parenting blogs like
and
.
If you have a pump you're done with, pass it along to a friend for credit, and if you can't do that, send it back to its manufacturer. Nothing will spur creative ideas for reuse and recycling like a pile of useless pumps on their doorstep.
Eileen P. Gunn writes about the business of life and is the author of "Your Career Is An Extreme Sport." You can learn more about her at
her Web site.