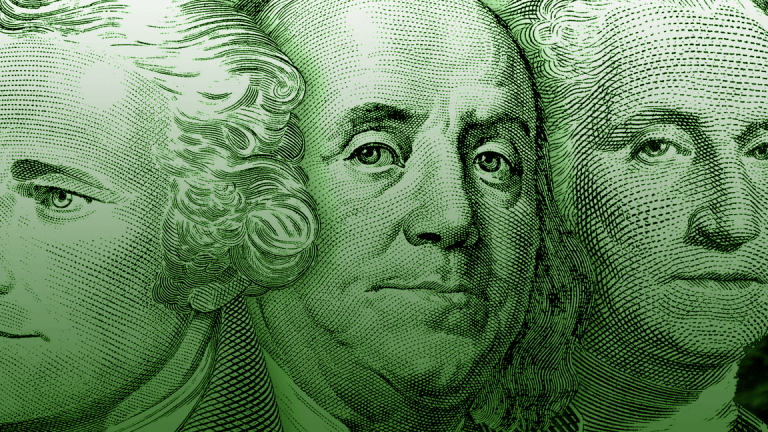 The Importance of Teaching Your Kids About Money
Stop wasting time in talking to your kids about money. Do it now. And be sure to do a thorough job.
Get that money talk going.
In our capitalistic world, you would think money is an openly discussed topic among families. Instead, it's actually one of the most taboo dinner table topics, even over seemingly touchier subjects like politics, religion, sex, taxes or death. But why is this the case?
There is no statistical answer as to why many parents don't take the initiative to teach children about money, but perhaps its taboo stems from the fact that we as parents don't often think of ourselves as being "good with money." This could explain why many of us eventually got an in-your-face dose of reality when first entering the workforce in early adulthood. We learned from trial and error, or perhaps were lucky enough to have a mentor show us the way to the golden path of financial intelligence.
Our knowledge doesn't feel sufficient, and so we neglect to pass it down to our own children.
My own dose of reality was an eye-opener, to say the least, and it has propelled my life in many ways and dictated my education and career path.
When I was 11 years old, my family relocated from Arizona to an area north of San Diego. My mom worked as a realtor, while my dad had a career in retail management. We lived in an upscale area, next to a wealthy community of mansions and large estates. I had a 16-year-old friend driving around in a Range Rover convertible, and the exhibition of money was all around us. The concept of "Keeping up with the Joneses" strained my family in more ways than one. Money was never talked about at home, but it soon became a family issue that was a contributing factor to my parents' divorce; a watershed moment in my life.
I often think back and wonder to myself what life would be like if my parents had a financial plan and talked about it. Looking back, this has been the driving force for my own passion to learn as much as I could about finances and how it can improve people's lives.
The consequences of avoiding the subject of money are profound, and generation after generation we see the majority of our youth grow up to be financially challenged, though not by choice.
According to reports, 71% of teens believe personal finance should be mandatory in schools, yet only a handful of high schools across the country require anything more than a few weeks of basic economic coursework. I argue a personal finance class would go further in helping our children succeed than algebra or trigonometry. Without this the responsibility of teaching children how to manage money - including credit cards, saving, budgeting and spending - is left solely to the parents.
In order to better improve how we teach our children, it's important to start a dialogue and teach them the value of learning to use money responsibly.
For example, a recent study by T. Rowe Price found that parents who discuss financial topics with their kids at least once a week are 64% more likely to have kids who say they are smart about money. That said, you don't need to be Warren Buffett to have these conversations. Simply take the initiative to share how finances impact your day-to-day life: share how you budget; or how you pay your bills. Explain how you pay your taxes, talk about your mortgage or your monthly rental payment, your car lease or your gym membership fees, etc. Each conversation stands to make a difference and bring to light all the little ways money touches our lives.
Given the societal impact financial illiteracy has on all aspects of our lives, including divorce, poor health, stress, crime and policy, I can't help but think of the positive influence we can have on our children if we at least begin a real conversation about money. Leaving the topic of money to be taboo is an avoidable disservice to our children. Let's not pass the buck to another generation.
By: Brian Parker, CFP®
Parker is Managing Director and Co-founder of EP Wealth Advisors. He received a Bachelor of Arts degree in Business Economics from the University of California, Santa Barbara (UCSB) in 1995. He also received his Certified Financial Planner certification in 2002. Brian has been a highly successful wealth manager for 22 years, specializing in comprehensive investment, tax, estate and retirement strategies for his clients. In addition, Brian has served as a member of advisory boards for TD Ameritrade and Charles Schwab.