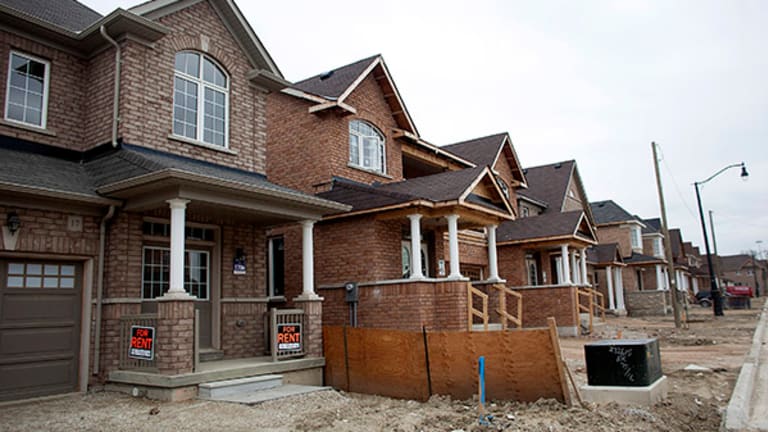 The Glacial Housing Recovery: Home Prices Return to 2004 Level
personal finance, glacial housing recovery, foreclosure, foreclosure inventory, u.s. housing recovery
NEW YORK (MainStreet) We may be hearing about rising home prices and scarce inventory, but the U.S. housing recovery is moving at a glacial pace. Data through April, just released by S&P Dow Jones, reveals average home prices across the nation's largest metro areas have finally climbed back to their summer 2004 levels. Since bottoming in March 2012, home prices have rebounded some 25%, but comparing current prices to their peak in June/July of 2006, values are still down nearly 20%.
The housing recovery stalled a bit in April, with 19 of the 20 cities surveyed seeing lower annual price gains than in March. California (Los Angeles, San Diego and San Francisco) saw their returns worsen by approximately three percentage points.
"Although home prices rose in April, the annual gains weakened," says David M. Blitzer, chairman of the Index Committee at S&P Dow Jones Indices. "Overall, prices are rising month-to-month but at a slower rate. Last year some Sunbelt cities were seeing year-over-year numbers close to 30%, now all are below 20%: Las Vegas (18.8%), Los Angeles (14.0%), Phoenix (9.8%), San Diego (15.3%) and San Francisco (18.2%). Other cities around the nation are also experiencing slower price increases."
Boston was the only city to see its annual price gains improve, with values rising 2.9% in April alone -- the largest monthly gain in home values over 27 years of pricing history. San Francisco rose 2.3%, its sixth consecutive monthly price increase. Detroit remains the only city below its January 2000 value.
"Near term economic factors favor further gains in housing: mortgage rates are lower than a year ago, the Fed is expected to keep interest rates steady until mid-2015 and the labor market is improving," says Blitzer. "However, housing is not back to normal: prices are being supported by cash sales, low inventories and declining foreclosure and REO sales. First-time homebuyers are not back in force and qualifying for a mortgage remains challenging. The question is whether housing will bounce back before the Fed begins to tighten sometime next year."
While home loan delinquency rates have held steady, foreclosure inventory in May fell below 2% for the first time since the summer of 2008, according to Black Knight Financial Services. The share of loans in foreclosure has fallen more than 37% year-over-year, according to preliminary data from May.
The mortgage performance statistics are derived from Black Knight's loan-level database, which represents approximately two-thirds of the overall market.
--Written by Hal M. Bundrick for MainStreet