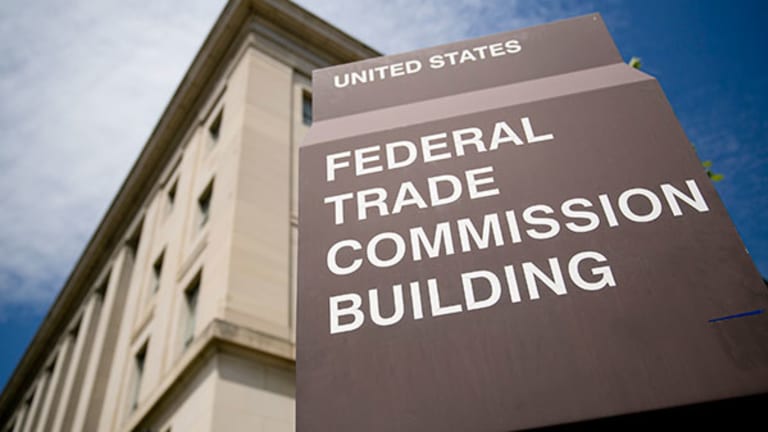 The Federal Trade Commission Seeks University of Phoenix Documents in Investigation
FTC seeks document dump as it homes in on the deceptive practices allegedly used by the for-profit college chain
NEW YORK (MainStreet) — In a July 29 8-K filing with the Securities and Exchange Commission (SEC), the Apollo Education Group (APOL) , parent company of the University of Phoenix, revealed that it is under investigation by the Federal Trade Commission.
The FTC issued Apollo a Civil Investigative Demand which, according to 18 US Code §1968, is warranted "when the Attorney General believes that any person or enterprise may be in possession, custody or control of any documentary materials relevant to a racketeering investigation." Prior to instituting a civil or criminal proceeding, materials requested must be produced by the Demand's target.
According to InsideCounsel.com, the FTC typically uses Civil Investigative Demand in looking into deceptive practices.
The documents Apollo must turn over would provide a broad range of information about the University of Phoenix relating to the for-profit college's marketing, military recruiting, enrollment, financial aid, tuition and fees, billing and debt collection and other matters.
These documents would run from the present to January 2011. Any timetable for handing them over is not clear
The 8-K, signed by Apollo's interim CFO Joseph D'Amico, acknowledged that the Civil Investigative Demand "relates to an investigation to determine if certain unnamed persons, partnerships, corporations, or others have engaged or are engaging in deceptive or unfair acts or practices in or affecting commerce in the advertising, marketing, or sale of secondary or postsecondary educational products or services" that the University of Phoenix sells.  An Apollo spokesperson could not be reached for comment.
The FTC's action comes on the heels of charges it made against Georgia-based online Ashworth College, which the FTC said misrepresented the training and credentials students could earn, as well as whether credits from Ashworth would transfer to other institutions.

The FTC investigation seems to build on a 2014 report on for-profit colleges produced by the Senate HELP Committee (Health, Education, Labor and Pensions) when now-retired Iowa Democrat Tom Harkin was chair.
Documents contained in that report concluded that the University of Phoenix received $750 million from the GI Bill over four years, far more than any other college.  The report included an internal University of Phoenix email in which estimated default rates for its students were called "shockingly high."
The federal government has begun to scrutinize for-profit colleges because of their aggressive recruitment of veterans, who have access to large amounts of federal benefits, and low-income students who qualify for large financial aid grants and student loans that leave them with debt that they typically can't repay.