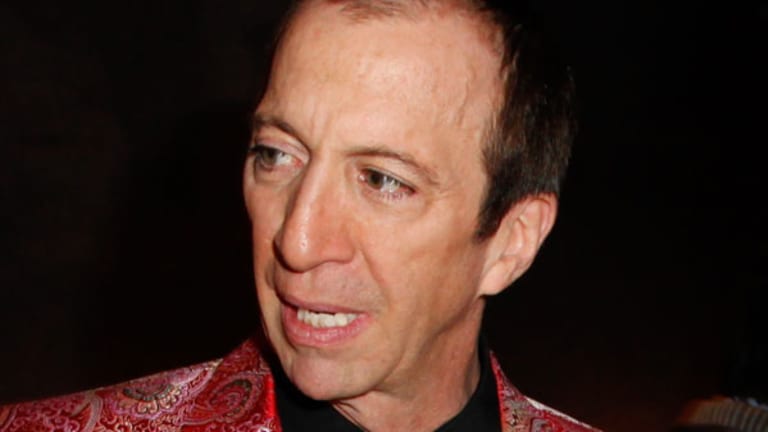 NEW YORK (
) -- Tom Silverman is betting that the music business has finally entered its Spinal Tap phase. That is, it's hit the big bottom.
"I'm a contrarian. Up or down, I am always looking the other way," he told me. "As dark as things look now, I see a doubling of the business in the next decade."
Silverman does not come by his optimism lightly. He was the founder and director of the
, a New York City-based, forward-looking music industry concert and trade group. He also sits on various industry boards, including the Washington, D.C.-based industry royalty engine
and the Recording Industry Association of America.
"We have had a bad ride for the last 12 years," he said.
But Silverman's real claim to fame is as one of the founding business minds behind hip-hop music and art. Back in early 1980s, this white kid from White Plains, N.Y., borrowed $5,000 from -- who else -- his parents, to create Tommy Boy Records (now
Tommy Boy Entertainment
), with the singular goal of promoting then-revolutionary urban acts such as Queen Latifah, Afrika Bambaataa, De La Soul and many others. He set sales records in the process and the label went on to get gobbled up by Warner Bros. Records in 1985.
"Nothing was as mind-blowing as watching the groundswell of rap and graffiti," he said. "All happening within a five-mile radius around the Bronx,"
To be sure, Silverman has had his share of off-the-wall ideas. My favorite is that back in 2002 he invested in something called
: TV-length Kung Fu movies
to rap music voiceovers. Think a music industry riff of
Abraham Lincoln: Vampire Hunter
meets Woody Allen's
What's Up, Tiger Lily?
Also see: The Digital Skeptic: David Lowery Wants the Maoism Out of the Music>>
"It was not an out-of-the-park home run, but I am not ashamed of it," he said. "For every hit I have had 10 failures."
The bottom of the music business?
These days, the older and wiser Silverman is seeing a silver lining of sorts emerging in the digital age: That maybe -- just maybe -- the worst is over for the struggling music industry. And that reasonable growth and new revenues are coming.
Silverman is clear that there will be no musical A-Team that parachutes in to restore music sales to days of old. Rather, he sees a mostly globally driven, slower-growing music business that swaps the traditional unit sales model of CDs and downloads with subscription music services such as
Spotify
,
Pandora
(P)
,
Deezer
and others.
"I don't think the record business will be in records. The future is customers paying for access over ownership," he explains.
Silverman points to northern European countries including Sweden, once the home of brutally successful music theft sites such as The Pirate Bay. "That part of the world was the most ravaged by piracy," he said. "But now Sweden leads the world in music revenue growth. It's a 14% to 18% jump. Due mostly to Spotify."
The key, he says, is the use of digital age services that fly in the face of the supposed iron assumption of the American domestic Internet -- that information should be free. What turns out to really work, he says, are tools such as the
and SoundExchange that do the heavy lifting of valuing music as it moves through a digital network.
Also see: The Digital Skeptic: Justin Timberlake Is Just Getting By>>
If investors are willing to give Silverman's thesis a chance, they will see he might just have a point.
Back on March 31,
Warner Music Group
, owned by Russian bazillionaire Len Blavatnik, reported what could be described as a
not-horrible quarter
. Not only did digital revenues grow, but overall sales went up by a reasonable 8% year over year. (Though investors will have to squint past the fact that cash flows from operations collapsed by 107% for that period. And overall, Warner Music went from having $5.27 billion in total assets to $5.11 billion.)
And those in the music game also agree with Silverman.
"We now can track sales in new ways, so more money is going to more people," Lisa Best told me over drinks. She's an independent music distribution and artist manager in Pensacola, Fla., who handles groups such as modern Irish band The Waterboys. "The issue there is, it will be less money per person."
Already, streaming service Spotify is facing backlash from mid-selling artists over this less-to-more streaming reality. Thom Yorke of Radiohead removed his music from Spotify, calling it an awful deal for artists.
"No question, spin for spin, services like Spotify generate much less revenue," Silverman said. "But the scale is bigger. And it's a more transparent system that will lead to a fairer model."
"It's not billions," Silverman said. "But it's a start."
This commentary comes from an independent investor or market observer as part of TheStreet guest contributor program. The views expressed are those of the author and do not necessarily represent the views of TheStreet or its management.