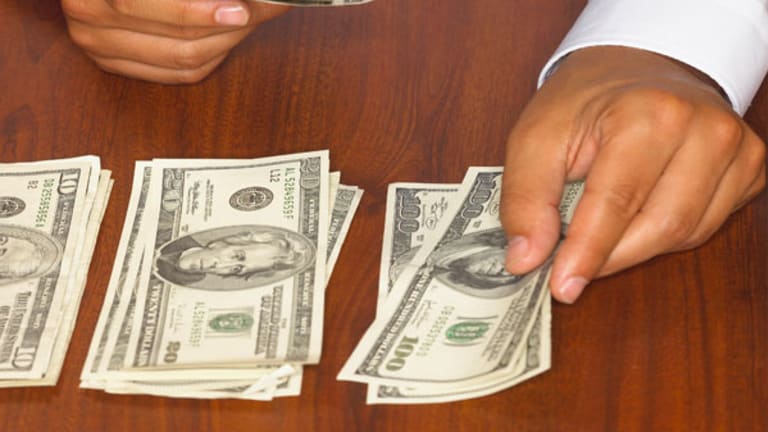 The Digital Skeptic: Software Sales Are Over. We're All Concierges Now
When clients can switch in an instant between Google and Microsoft, the nature of sales changes as well.
NEW YORK (
) -- Chris Pyle has looked at cloud software from both sides now.
"We are developing a healthy cloud-computing business," Pyle told me during a long, marvelously frank phone interview. "But we are facing the new reality of consumption economics over the Web."
Pyle's view should matter to investors. He's CEO of
Champion Solutions Group
, a Boca Raton, Fla., business data management firm that has sold business computing software and tools for the past 15 years. It's a $75 million business he runs, with 110 employees. And his firm "considers it our heritage to integrate software and hardware for our clients," he said
Surprisingly, Pyle was willing to break down in tiny detail what it's taking to manage the transition from being a traditional business software reseller -- where customers buy products and equipment from makers such as
Microsoft
(MSFT) - Get Microsoft Corporation Report
,
Dell
(DELL) - Get Dell Technologies Inc Class C Report
or maybe
Oracle
(ORCL) - Get Oracle Corporation Report
-- to today's fast-moving Web software market where businesses rent access to apps delivered over the Internet. A market will increase from $16.7 billion this year
, predicts
CMSWire
, a publication service focused on information technology.
Those are numbers Pyle trusts. "In fact, I am doubling down on my cloud offerings," he said. "We bought a neat Microsoft Office 365 management app called MessageOps."
But if as I listened to Pyle details Champion's transition to selling business software over the Web, a sobering investor lesson emerged.
"What you learn is," he explained, "What you did to get you here won't get you there."
Also see: The Digital Skeptic: Celebrate eBay -- the Web Parade's Only Winning Float>>
A foggy cloud reality
The biggest change, Pyle said, is business customers no longer buy software, but essentially rent it by the month -- so clients can jump ship at any time. Therefore, the intense, upfront sales process that went into selling pricey computers or software packages has been replaced by a tricky ongoing, costly and culturally challenging client-service relationship.
"I think, long term, it's very sticky," he said. "At the same time, it's very hard. Someone can move from Microsoft to
Google
(GOOG) - Get Alphabet Inc. Class C Report
in a heartbeat because there is no long-term contract."
Pyle no longer markets features or hardware, but now tries to communicate a sense of service and a knowledge of a client's business that require a startlingly granular commitment to information.
"The level of detail we need to master to service our clients is exciting," he said. "But it is much more complex and it is much more expensive."
Costs are rising to the point where his company's traditional operating performance and margins have changed dramatically. General and administrative expenses are much higher, operating margins are much thinner and paybacks are much longer.
"You can make it up in the volume," he said. "But it's just not the going from rich payday to rich payday of the old software business."
And there is the biggest challenge he faced: staffing. Moving to a Web-based model meant what had been a terrifically successful sales team had to be recast for the new Web-based sales and service model.
"What a salesperson actually is has to be rethought, which often requires hiring different teams," he said. His salespeople "are almost like concierges now. That's hard on what had been a very successful group."
Also see: The Digital Skeptic: Amazon Kindle Designer Burns The Page>>
The New Cloud Orders
Investors would be foolish to dismiss Pyle as a cloud-based computer fool, unable to soar among the golden opportunities of Web software. In fact, essentially every executive in the cloud space I spoke with confirmed his view.
"It is not a 'Get in, sell a deal and get out' sort of business anymore," said
to me over the phone. He's vice president for product management and corporate marketing for
Support.com
, a Redwood City, Calif., online software hosting company with more than 2,000 employees.
"If you are not fluent in the exact lifetime value of that business partner, what their churn rates are, what it costs to service them, literally down to the email," Morehead said, "this is not the market where you thrive."
This new thin-margin, high-touch software business is having a profound effect on which companies merit the investor's dime.
Daniel Saks, co-CEO of
, a San Francisco Web business app installation and management platform, told me it is now sober professionalism that is the deciding factor for which business software app succeeds.
"What we are seeing is companies that work through a traditional sales channel and act like a real business are the ones that work," Saks said. "Throwing your app up and hoping folks just figure it out is not getting it done."
None of which should surprise Pyle. "If you're doing anything the way you did it even a few years ago," he said, "it gets very tough, fast."
"It's like I said. What got you here is not going to get you there."
This commentary comes from an independent investor or market observer as part of TheStreet guest contributor program. The views expressed are those of the author and do not necessarily represent the views of TheStreet or its management.