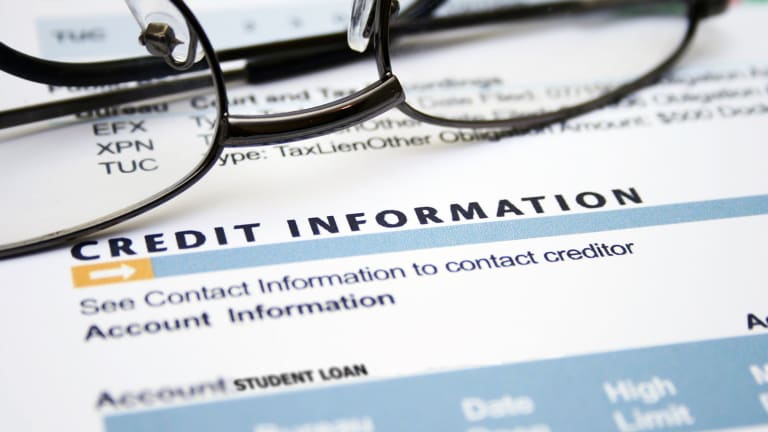 The Department of Education (ED) wants to extend the requirement for colleges to post irrevocable Letters of Credit--money that must be set aside when ED becomes concerned that schools will be unable to pay back money the Department provided for federal aid.
As Chris Hicks put it in his February report Regulating Too-Big-To-Fail Education, "[a] Letter of Credit is collateral for a portion of the institution's federal financial aid, put up as assurance that if the institution closes, there will be funding to cover the costs" of a school's obligation to ED. Hicks led the Debt Free Future Campaign at Jobs for Justice.
During the past five years, ED reported, officials have required Letters of Credit from colleges on more than 2,700 occasions, including institutions that got hit with the requirement multiple times. ED didn't identify the full list of colleges, but it wants to expand the grounds for posting Letters of Credit.
"The Department is proposing to expand the set of reasons why a college might be required to post a Letter of Credit," said Mark Kantrowitz, publisher and vice president of strategy at Cappex, a Website that connects students with colleges and financial aid. "This will include situations where the college is at risk of losing accreditation or institutional eligibility for federal student aid funds, such as high cohort default rates, more than half the college's programs failing the gainful employment regulations, and the college being placed on probation by its accreditor. But the list of criteria does not seem to cover all of the scenarios that place taxpayer funds at risk."
About two-thirds of the colleges that have been required to post Letters of Credit are for-profit colleges and one-third are non-profit colleges. The largest credit facility ED has drawn down, $1.7 million, was from Sojourner Douglass College, a private, non-profit majority African American college in Baltimore that closed last year because its accreditation was revoked. Colleges must be accredited for its students to get federal aid.
Colleges are most often required to post Letters of Credit because they flunked ED's Financial Responsibility test. Non-profits especially have complained that this test is not an accurate measure of their fiscal well-being.
"The U.S. Department of Education currently requires several hundred colleges to post Letters of Credit, mostly because of a failing score on the Department's Financial Responsibility test," said Kantrowitz. "On a scale of 1 to 3, colleges with a score of 1 or less are required to post a Letter of Credit and colleges falling under 1.5 may be required to post a Letter of Credit, depending on the circumstances. Colleges are also required to post Letters of Credit if they have failed to file annual reports in a timely fashion, undergone a change in control, or have demonstrated problems administering Title IV federal student aid."
ED's Financial Responsibility test has been criticized throughout higher ed. Kantrowitz noted that prior to its bankruptcy filing last year, Corinthian Colleges was not required to post a Letter of Credit, a sign of flaws in ED's Financial Responsibility test. "Many of the colleges on Heightened Cash Monitoring (HCM) are not required to post Letters of Credit," said Kantrowitz. Heightened Cash Monitoring is imposed on schools deemed to be in dodgy shape. Schools on HCM must disburse student aid up front, then request reimbursement from ED, a demand that puts schools with cash flow problems in a bind. Normally, ED awards federal aid to schools in advance.
"Some of the colleges that are required to file Letters of Credit are financially sound," said Kantrowitz. "So there's a lack of precision in who is required to post a Letter of Credit and who is not."

Kantrowitz said that an argument could be made that the Department of Education precipitated Corinthian College's demise because of a lack of awareness of the potential impact on the college's cash flow from Heightened Cash Monitoring. Others also believe that the 21-day freeze of federal payments when Corinthian was placed in Heightened Cashed Management caused its collapse.
Regulating Too-Big-To-Fail Education noted that both Stanford University and Sofia University, a for-profit college with 250 students located near Stanford in Palo Alto, each got a 3.0 on ED's Financial Responsibility test, the highest possible score, even while Sofia University was on the verge of insolvency.
Hicks noted that 15 for-profit colleges subject to Heightened Cash Monitoring for problems related to accreditation, programming review and Financial Responsibility, all scored a 3.0 on ED's Financial Responsibility tests in fiscal years 2012-13 and got over $39 million in ED money during the 2014-15 academic year. Hicks noted that "...for profit colleges have in some instances exploited loopholes in the Financial Responsibility score algorithm to inflate their scores, for instance by shifting expenses in discontinued operations by stating intentions to close or sell campuses."