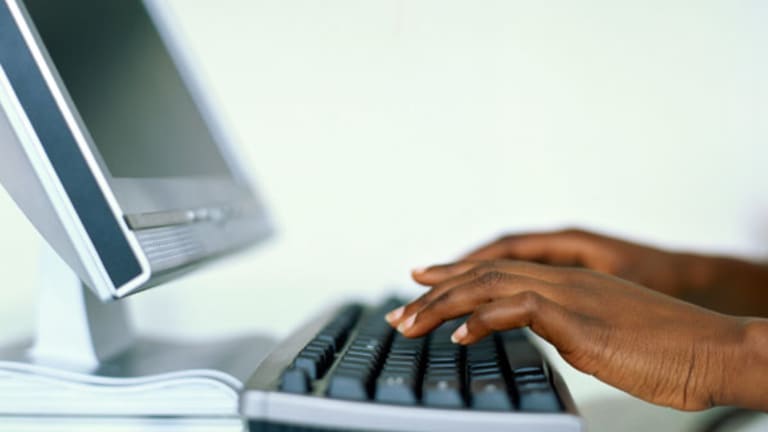 The College Revolution: Think Free
Why spend $100,000 on a bad state college degree when you can learn a marketable skill for free?
NEW YORK (
) -- Here is good news for your children and grandchildren.
When the latter are ready for college, the former won't be pushed into the poor house by it.
That's because of Massive Open Online Courses, or
MOOCs. These are real college courses, taught online, that take advantage of the Web's scalability and the video capability of modern tablets.
Unlike the
Apollo Group's
(APOL)
University of Phoenix and other for-profit outfits, a MOOC is focused on courses, not degrees. A typical lecture-oriented class in an elite college might have 200 students. A MOOC could have tens of thousands.
Unlike an online college, MOOCs like Udacity -- or other such online universities such as Coursera, P2PU and University of the People -- offer popular courses taught at designated times from elite professors and institutions. They copy the best courses, not just the degree program.
Coursera offers courses from 33 leading universities, including my alma mater, Rice University. P2PU.org is aimed at individual teachers and lets anyone design their own course. University of the People proclaims itself "the world's first tuition free online university" and has put together an eclectic, international "President's Council."
A lot of the attention is on Udacity, co-founded by Stanford robotics professor Sebastian Thrun and two former Stanford graduate students, David Stavens and Michael Sokolsky.
They're focusing on popular courses most students can't get into that can be turned into profitable work. Like Thrun's own class in artificial intelligence, which he taught online through Stanford last year to a class that began with 160,000 students, of which 23,000 graduated.
It was that success that made him quit Stanford and found Udacity, with venture capital backing from Charles River Ventures. Thrun is also a
Google
(GOOG)
fellow and one of Udacity's early courses was on progamming the Google App Engine, taught using the Google App Engine.
Clay Shirky, one of my go-to experts on the social aspects of Internet life, explained what makes Udacity unique in
a recent blog post.
In the U.S., an undergraduate education used to be an option, one way to get into the middle class. Now it's a hostage situation, required to avoid falling out of it. And if some of the hostages having trouble coming up with the ransom conclude that our current system is a completely terrible idea, then learning will come unbundled from the pursuit of a degree just as as songs came unbundled from CDs.
Shirky compares Udacity to Napster, which first let people download individual songs rather than having to buy a whole album. It's best not to compare it with
Apple's
(AAPL)
iTunes because, frankly, we can't be certain if this will be the MOOC that succeeds.
Thrun focused on marketable skills like computer programming, robotics and other hard sciences. The idea is to get only the best-of-the-best, and while I might prefer a literature course taught by Salman Rushdie or a history class taught by Garry Wills, science and technology are the low-hanging fruit.
The economic problem with college, as Shirky notes, is that it's labor-intensive and does not scale. You can push down salaries to an extent, but it still takes a lot of people, a lot of buildings, and a lot of land to produce even a mediocre college education, let alone an elite one. What makes an elite education is the unique talent of its faculty, which can't be discounted because demand for it is so high.
What Udacity does is spread that limited talent across to the broadest possible audience, while doing away with those other costs. Everything else can be done through one-on-one tutoring. Standardize on the best courseware, with the best lecturers, and use the Internet to deliver that to the widest possible audience.
Napster, indeed.
At the time of publication, the author was long AAPL. He does still treasure his Rice degree -- real sheepskin!
This article is commentary by an independent contributor, separate from TheStreet's regular news coverage.