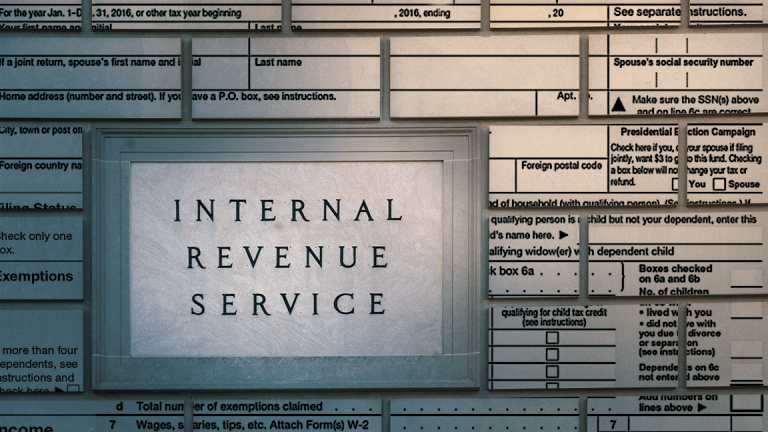 The Clock Is Ticking: Small Business Tax Strategies to Do This Year
Make a few smart moves now and you can close out the year with the peace of mind that you made the best tax moves for your business.
Make a few smart moves now and you can close out the year with the peace of mind that you made the best tax moves for your business.
Tax season can be stressful for anyone, but given a number of changes made in the 2017 Tax Cuts and Jobs Act (TCJA), as well as ongoing legislative changes, the 2018 tax year stands to be especially difficult for small business owners to navigate. However, by making a few smart moves now and being mindful of strategies that will allow you to to capitalize on existing tax benefits, you can close out the year with the peace of mind that you made the best tax moves for your business.
In order to set yourself and your business up for success, know the current tax law and take advantage of what changes are coming and going. It's also important to assess current strategies that won't exist or will look drastically different after 2018 in order to avoid potential risks. Here are a few places to start:
Your corporate structure will play an increasingly important role
When evaluating your taxes this year, how you classify your business entity stands to make a big difference, and it's important to consult with an accountant to determine if a change is right for you. Whether you are operating as a C corporation, an S corporation or an LLC, there are a number of pros and cons to be aware of as it relates to your taxes. We caution against moving entities without fully understanding the tax implications of the move itself as you could end up paying more tax during the move than you would potentially save in the future.
Some corporations may want to remain a C corp based on how the tax law has changed. Under the old law, there was a tiered structure where distributions started at 15% but went up well over 21%. Under the TCJA, distributions are a flat 21%. In theory, corporations with income less than $50,000 might actually be taxed more if they remain a C corp. Another consideration is that C corps with up to $25 million or less in revenue have the opportunity to move to a cash basis. This will allow small business owners more flexibility in when they can expense an item or not. For example, if you fall into this bracket, you could make a large purchase at the end of the year in order to report less income in that given year.
For those operating as an LLC, hearing the 21% tax rate for C-corps may cause a knee jerk reaction to switch to this entity as it may seem to result in lower taxes. However, keep in mind a C corp's income is taxed twice - once at a corporate level and again from the distribution to shareholders. Because of the double taxation for C-corps, it is often not an advisable tax structure for small business owners.
Keep in mind the tax cuts are not just for C corps. For partnerships and S corp owners, the new tax law has allowed the first 20% of income to be deducted for qualified business income, subject to certain limits. These limits include the type of business (i.e. services businesses such as health, law, consulting, financial services, etc. are excluded), the portion of one's w-2 income, capital gains and the individuals overall taxable income are a few of the variables that need to be considered. This can all be confusing, but one simple exception is that most pass through entities will qualify for the deduction when a person's taxable income is less than $157,500 or double that ($315,000) if they are married and filing jointly.
Business-friendly tax deductions are slated to change
Among the deductions that are changing next year, meals and entertainment stand to be a landmine for small business owners who are not prepared. Take a look at how you are entertaining your clients, as the easy days of deducting every expense is over and limitations will be much more strict. After 2018, spending on sporting and entertainment events such as golf outings and concerts are no longer tax deductible, but the food from those events might be.
Unlike the first pass at the TCJA, in October the IRS issued guidance clarifying the 50% deduction for food and beverage expenses when treating clients. However, meals brought into the office will be moved to being 50% deductible, which is up from the zero % but down from the pre-TCJA 100%. In order to protect yourself and your business next year, keep all receipts and indicate who attended the meal, as well as a record of what business matters were discussed. It's important you are accountable for the money spent and where it went to prevent any potential missteps.
Asset depreciation will become more complicated
While some may perceive the new tax law to only benefit larger corporations, there are a number of opportunities for small business owners, as well. When times are uncertain it may feel like the best plan of attack is to do nothing, but that is not the case when it comes to the TCJA. For the next four years small businesses are able to take advantage of a 100% bonus depreciation, which means you receive the full tax benefit for qualifying assets as opposed to previous years where it maxed out at 50%. In addition to most new equipment, this break can be put towards used equipment, as well. This 100% benefit will phase out and begin to be reduced in 2022, so now is a smart time to act. Also worth noting, auto depreciation is a maximum of $18,000 this year, but starts to drop next year, so don't hesitate to take advantage.
Don't wait until it's too late
As seen in the IRS' recent clarifications, the new tax law is continuing to develop. Changes outlined in the TCJA do not happen frequently, and can lead to a great deal of positive opportunities for small business owners who are paying attention. For those who have chosen to sit on the sidelines unaware of these changes, there stands to be a great deal of risk. Be sure to pay attention and speak to your tax professional in order to make sure you are understanding the law accordingly and taking advantage appropriately.
Derek Holman is a certified financial planner and founding partner of Torrance, Calif.-based EP Wealth Advisors.
Save 66% with our '12 Days of Holiday Deals' Sale. Join Jim Cramer's Action Alerts PLUS club for investors and get our best deal of the year. Click here for details or to sign up.