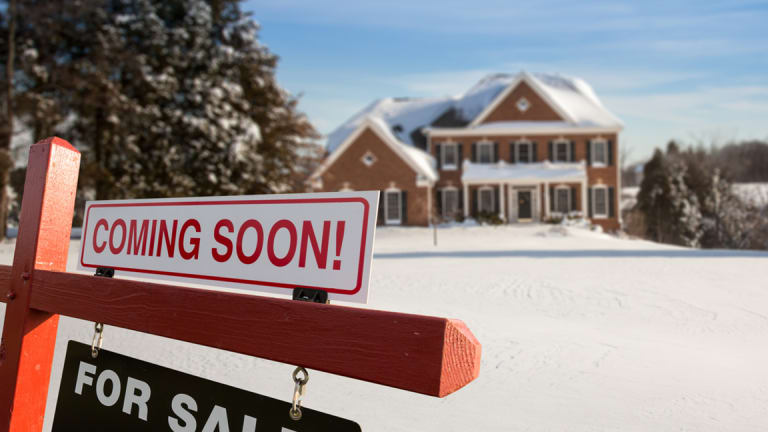 The Best Places to Buy a House This Winter
Price cuts, rising rents and affordability make these cities great places to make your move on a new home.
If you're shopping for a home, you may be one of the lucky people for whom the stars have aligned in several cities.
While many people look for a home in warmer months, this winter could be an excellent time to buy, according to an index developed by Zillow.
Although mortgage interest rates are creeping up, for-sale listings with a price cut are more common as sellers who priced aggressively in the late summer are finding the market is softer. Rent appreciation has been slow (or even negative) across the country, according to Zillow, but is expected pick up as more potential buyers delay because of the interest-rate squeeze.
If you're looking to buy a house, here are the metro areas where it makes the most sense to buy this winter, based on Zillow's index.
Zillow based this ranking on three main factors:
Theshare of price cuts compared with a year ago: Markets that have an increasing share of homes with a price cut are placed higher on this list, because metros with more price cuts will offer more options for buyers.
Rent appreciation forecast: as interest rates send mortgage payments higher, rents will tick upward. Metros where rents are expected to rise over the next year are ranked higher on the index, because they offer the greatest opportunity for buyers to save money by paying a mortgage rather than continuing to pay rising rents.
Mortgage affordability: Mortgage affordability is the portion of the monthly median household income that goes toward a monthly mortgage payment for a median-priced home, assuming a 20% down payment and a 30-year fixed mortgage. So, a 30% mortgage affordability means owners are spending 30% of their income on the mortgage payment.
It should be noted that Zillow uses a median home value based on their estimates, not actual median sales prices, and the two are sometimes significantly far apart.
Here are the metro areas where this winter might be a good time to buy: