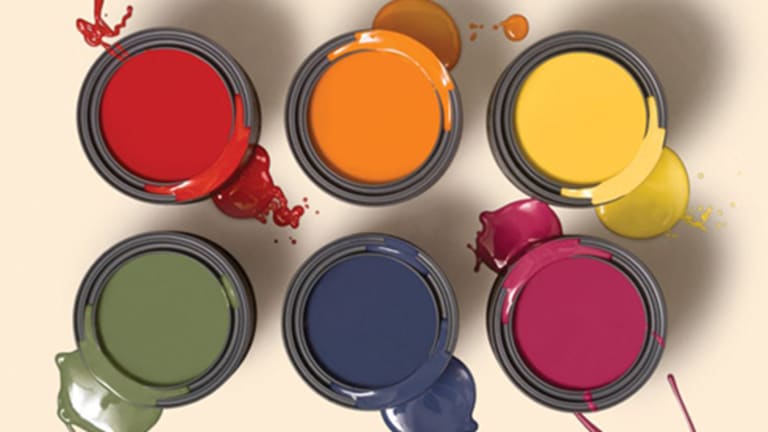 The Best Improvement Projects to Increase Your Home's Value
Home improvement projects not only bring a great deal of joy to the owner, but help boost a house's resale value enabling the owner to recoup most of their investment.
NEW YORK (MainStreet) — Home improvements are seldom easy to accomplish and rarely inexpensive, but with a little judicious decision-making, the average homeowner can not only make his house more livable and sellable but also receive an excellent return on investment.
While very few jobs will generate a full ROI, almost any improvement will recoup more than half of the job's cost when it comes time to value a home for resale, according to a report issued by the National Association of Retailers 2015 Remodeling Cost vs. Value Report, which was compiled in collaboration with Remodeling Magazine. That's why it's important for consumers to choose their project carefully. Since appearance plays a crucial role in forming a positive opinion of a home, it is no surprise that the projects with the highest ROI all center on a home's exterior.
"Realtors know what buyers are looking for during their search, and curb appeal is and always will be important," said NAR president Chris Polychron. "That explains why Realtors once again rated exterior projects as some of the most attractive and valuable for homeowners." 

The project that will give homeowners the biggest bang for their buck is also the least expensive to implement. Replacing a fiberglass or wooden front-entry door with one made of steel. The report states that the national average price for this task is $1,230, but it adds $1,252 of value to a home for a 101.8% return. The report found that using a fiberglass replacement door costs almost $3,000, with a much lower return of just 72%. These prices vary depending upon where the house is located, but in all cases, this project has the highest pay off. It certainly can help grease the wheels for a sale. 
Another door is the next best project -- garage doors. Replacing a garage door averages about $1,595 to complete, but it generates an 88.4% return on investment.
For people looking to spend even less, certain simple changes can have a huge impact.
"Put on new, inexpensive shutters or repaint the old ones," said Sheryl Grider Whitehurst, NAR regional vice president and a Realtor in Peoria, Ill. "Many people will do a drive by before the make an appointment to see a house and you need to have the house look nice." 
Taking the exterior makeover to the next level by redoing the siding is also a great place to spend home improvement funds, the report stated. New vinyl siding generally costs around $12,013, but 80.7% will be recouped upon sale. For those folks looking to step it up a notch, replacing the lower third of a home's siding with a manufactured stone veneer offers an even higher return at 92.2% on an investment of around $7,150.
Once a homeowner has finished beautifying the outside of his home, it really pays off to add a deck from where one can sit and admire all the recently completed exterior work. For those on a budget, opting for a wooden deck will not only cost less, at $10,048, compared to using a composite material, $15,912, but by sticking with a natural substance, the owner will make back a substantially higher amount, 80.5%, compared to just 68% for the composite material.
After the outside of the house is completed, the next move is to step through the new front door to work on the inside. One great place to start is in the kitchen.
"Kitchens and baths sell a home," said Laura Barber, a certified home remodeling expert from Normandy Remodeling.
Here is another area where spending a fortune is not necessary. An extensive kitchen remodel will not pay off in the same manner as just making some minor improvements. Smaller updates can include replacing a wall oven and cook top with new energy-efficient model. Swapping out laminate counter tops for something more modern; installing a mid-priced sink and faucet. The job can be finished off with a quick painting job and replacing the flooring, the NAR report stated.
"Even a new counter, replacing the cabinet hardware, cleaning and repainting and people will think the kitchen is new," Whitehurst said.
Even though this cabinetry upgrade is considered a minor revamp, it will still cost around $19,226, but with a 79.3% ROI. A major kitchen renovation will come in at $56,768, with a 67.8% return and will require an almost total gutting of the previous kitchen and replacing all the cabinets, appliances, flooring and adding an island structure.
Adding new rooms onto a home is a very hit or miss proposition when it comes to getting a return.
If you have the attic space, turning part of it into a bedroom, at a cost of a $51,696, will gain a 77.2% return. Meanwhile, adding a bathroom, den or garage is not only much more expensive, but the ROI drops toward 64%, the report said.
Normandy's Barber did point out that adding a full bathroom to a home is extremely appealing to a homebuyer. This could help a home sell faster,  if not at a higher price.
The other important point realtors pointed out is that not every project is beneficial.
"In the Midwest, pools and hot tubs do not get a high return because the window for the use is so short," Whitehurst said. "So before you take on a project ask the realtor before you spend any money."
--Written by Doug Olenick for MainStreet
This article is commentary by an independent contributor. At the time of publication, the author held TK positions in the stocks mentioned.