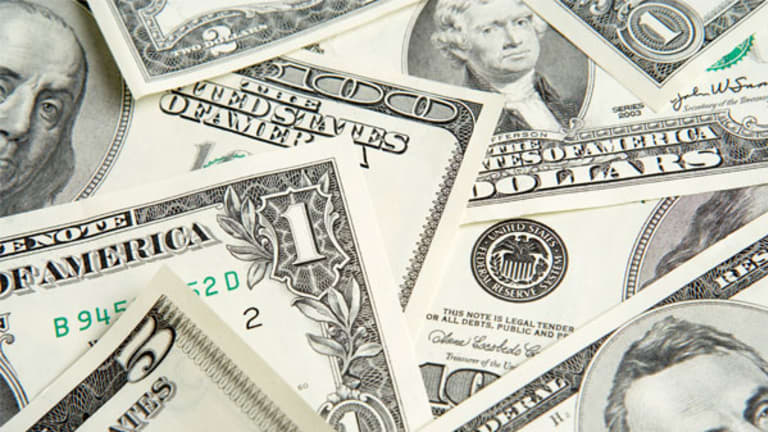 The Advertising vs. Marketing Smackdown: What's Your Major?
Advertising and marketing are often lumped together, but there are ways to choose between them.
NEW YORK (
) -- For college-bound students across the country, August is already looming large. As if finding the perfect dorm room bedspread and choosing the ideal meal plan weren't enough to worry about, students must also choose a major and decide once and for all what they want to be "when they grow up."
No matter your desired field of study, some majors are more difficult to choose among than others. Advertising and marketing, for example, are often lumped into the same category -- but which one offers more earning potential, more excitement, more fulfillment?
"Honestly, the future belongs to people who understand both marketing and advertising, and more importantly, to people who can help bring these areas closer together," says Julie Vessel, group account director at creative agency
mono
.
Today's students should ensure their degree provides them with a healthy balance of understanding how to solve marketing and business challenges and how to harness the power of creativity and ideas, Vessel says.
"They are inextricably linked, and will continue to be as the consumer landscape becomes more congested and as consumers take more and more control over deciding what content they want to see and with which they want to engage."
Unfortunately, students must choose a major, and there is a "right" answer. We checked in with experts to find out the best option for the undeclared.
Advertising
For an eager, well-spoken grad, the earning power in advertising is "unlimited," says Michael Harbron, sales and marketing director at
SEOHaus
, an internet marketing company specializing in search engine optimization.
As for job opportunities within advertising, Harbron says there will always be jobs for qualified and non-experienced sales people.
"When done right, you can go far with advertising. I've seen lots of marketing grads bounce from one job to another because they're unhappy and not where they thought they'd be at 25! With advertising you can earn more money quicker."
In 10 years' time, Harbron says that sales directors have the most potential to earn the big bucks, because there's no "ceiling" for them to hit.
"I've seen sales directors stand the test of time. Throughout every brand I've worked at, the churn of a marketing director is huge," he says. "There is a ceiling rate that the marketing director hits. With sales you can command a lot more salary. The more experience you have, the higher salary and commission you can earn."
The potential for growth within advertising is higher too, Harbron adds.
"You can go into other sectors and make lateral moves, such as commercial director, which would involve overseeing an entire sales operation."
Even right out of college, advertising grads have a distinct advantage over marketing grads, says Larry Chiagouris, professor of marketing at Pace University's Lubin School of Business in New York and author of the book
The Secret to Getting a Job after College: Marketing Tactics to Turn Degrees into Dollars
.
"Marketing is a great major because it's broader than advertising, but unfortunately employers don't want generalists. They want someone with a specific skill," Chiagouris says.
"In my opinion, advertising majors will always beat marketing majors, and marketing majors will always beat business administration majors," Chiagouris says.
When it comes to entry-level salaries, Chiagouris says that advertising and marketing majors make about the same amount, but that changes about five years into the job.
"In five years' time, marketing professionals may be making $60k to $70k each year, but an advertising executive could be up to $200k by then," he says.
Marketing
"Careers in marketing abound in industry, the arts, nonprofits, education and elsewhere. They can also take many different directions from digital to analytics to brand management, just to name a few," says Dawn Lerman, executive director at the Center for Positive Marketing at Fordham University's Graduate School of Business.
Apart from the diversity of roles available in the marketing profession, the job market may be kinder to recent grads who choose a marketing major, Lerman adds.
"While both advertising and marketing majors can find jobs in advertising, it may be harder for advertising majors to break into other marketing fields because of the more narrow focus of their major," she says.
Marketing majors may also stand to have the most fun, says Michelle Tennant Nicholson, chief creative officer at publicity firm
Wasabi
.
"I think Darrin from the TV series "
Bewitched
" had the most fun, especially when his mother-in-law Endora involved her magic," Nicholson says. "I'd have to vote for marketing professionals as having the most day-to-day job enjoyment. I mean, come on. Social media today is too much fun, is it not? Interacting directly with an audience is so exciting."
When it comes to earning power, Nicholson says that a major in advertising may be too restrictive.
"I've seen this industry transition from typewriters to
Twitter
. In today's digitally driven world, you need to have proficiency in earned, owned and paid media to really advise your clients well around marketing strategy. Advertising only limits earning potential, from my perspective," she says.
In the right company, the right marketing job can land you a ton of money, Harbron says.
"A top-class marketing director in the U.S. can earn up to $150,000 to $200,000 per year, and that's in a medium-sized company. There are various types of marketing though, and for this top-dollar amount, you'll be working your socks off."