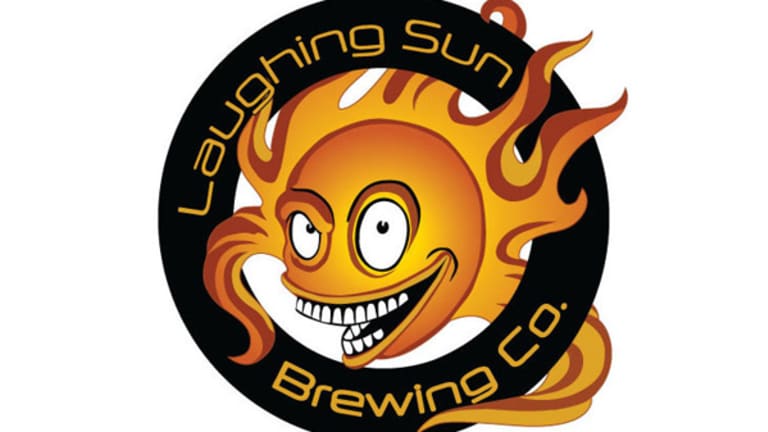 The 10 Beer-Drinkingest States In America
Look at beer consumption per capita and North Dakota is a clear champ -- but is scarcely alone in its love of suds.
NEW YORK (TheStreet) -- Though the wine and spirits markets have grown during the last few years, Americans' love of beer still hasn't reached last call.
Americans put down 28.2 gallons of beer per capita last year, according to Washington, D.C., beer industry group The Beer Institute. That's nearly two 15.5-gallon kegs apiece, or nearly six of their buddy's five-gallon homebrew kegs. It's also well up from the 20.8 gallons they put down last year, which is saying far more about the health of the industry than it lets on.
Anheuser-Busch InBev (BUD) - Get Report and MolsonCoors (TAP) - Get Report have seen their U.S. sales slide in recent years, but A-B eked out some improvement last year. Meanwhile, advances by imported beers from Diageo (DEO) - Get Report and Constellation Brands (STZ) - Get Report and craft beers from brewers such as Samuel Adams maker Boston Beer (SAM) - Get Report and others are drawing more folks to the taps and bottle shops. With help from The Beer Institute and the Brewers Association, we found the top beer-drinking states in the union and took a look at just who's pouring their beers:
10. Maine
Gallons of beer per person: 34
Number of breweries: 37
Capita per brewery: 27,484
Time was that if you wanted a decent beer in Maine, you had to schlep to Portland or at least to a brewpub near Kennebunkport to get it. Now brewers such as Gritty McDuff's, Allagash, Geary's and Shipyard that were at the forefront of the microbrew movement of the late '80s and early '90s are joined by relative newcomers such as Maine Beer and Marshall Wharf Brewing. It's a great place to enjoy a wheat beer along the coast in the summer, but those long winters really lend themselves to high-powered porters and stouts. Those are far more prevalent here than they were even a decade ago, but Portland and its beer-bar mecca Novare Res are still the best place to sample the most of them at once.
9. Texas
Gallons of beer per person: 34.4
Number of breweries: 86
Capita per brewery: 292,390
It has a big thirst and about as many breweries as Wisconsin, but is still somehow underserved. Pierre Celis' witbier is long gone, but should be on its way back. Lone Star is brewed by Pabst these days. Shiner is still holding down the fort as the state's big brew, but small brewers such as Austin's Draught House and Namaste and San Antonio's Freetail and Blue Star are carving out increasingly large corners of the market.
Also see: 9 Great Collaborative Beers>>
8. Nebraska
Gallons of beer per person: 35.2
Number of breweries: 19
Capita per brewery: 96,123
While not really known for its beer, Nebraska more than holds its own nationally. Not only does it outdrink a big beer state such as Colorado, but also has more capita per brewery than California (115,000 people per brewery) or Pennsylvania (119,000) or Missouri (127,424). The craft beer is showing some promise, too. Upstream Brewing in Omaha holds up its end with its high-powered Belgian-style Grand Cru and whiskey barrel-aged Ebenezer, which each manage about 9% ABV. Hopheads flock to its Flagship IPA, which is slightly underpowered at 6.2% ABV but still bursting with Cascade hops and a citrusy undercurrent.
7. Vermont
Gallons of beer per person: 35.3
Number of breweries: 26
Capita per brewery: 24,067
It's almost embarrassing how good the beer-drinking residents of this state have it.
Not only did they already have the least capita per brewery in the country and great brewers including Long Trail, Otter Creek, Harpoon and Rock Art, but they're now home to two of the most critically acclaimed brewers in the country: Hill Farmstead and The Alchemist. Vermonters aren't just drinking more than two kegs per person per year, they're drinking strong IPAs such as Alchemist's Heady Topper and experimental brews from Hill Farmstead that get mentions in Vogue. We're starting to think the state's sweet-smelling hippie and college population is being stereotyped for the wrong vice.
6. Nevada
Gallons of beer per person: 35.8
Number of breweries: 21
Capita per brewery: 128,598
The amount of beer being drunk in a state that includes Las Vegas, Reno and legal brothels isn't surprising. The fact that there aren't more folks brewing that beer certainly is. Places such as the Triple 7 and Ellis Island in Vegas are trying to change that, but one of the best brewers in town -- Big Dog's Draught House -- is still well off the strip. Vegas, Reno and Henderson are starting to get more brewing interest as the recession recedes, but Sin City alone has more than enough appetite to fuel far more breweries than this.
5. Wisconsin
Gallons of beer per person: 36.2
Number of breweries: 87
Capita per brewery: 65,368
The only thing shocking about Wisconsin's beer consumption is that it isn't higher. The state roots on a team named the Brewers, was the birthplace of iconic brands such as Pabst and is still home to not only the Miller cooling caves, museum and brewing facility, but MillerCoors' division offices. Combine that with a growing and increasingly vocal craft beer community and you have a state that's been a beer state since before the great-grandparents of University of Wisconsin freshmen were born.
Yet the state's dropped out of the Top 10 for its ratio of residents to brewers as constant bickering about beer and distribution law has slowed growth. Still, it's a state whose longstanding commitment to Old World-style brewing is so great that Sprecher Brewing still adheres to the original German formulas, New Glarus brews in a facility that looks like an Alpine lodge nestled in the predominantly Swiss town of the same name and Miller still keeps Leinenkugel's "Leinie Lodge" facility intact after buying the brewer 23 years ago.
4. South Dakota
Gallons of beer per person: 38.9
Number of breweries: 7
Capita per brewery: 116,311
Also see: 10 Wheat Beers You Should Try After Blue Moon>>
What is it about South Dakota that fuels such a hefty taste for beer? Is business at the casinos in Deadwood through the roof? Are the bikers in Sturgis knocking them back more than they used to? Are they attaching free beers to the signs for Wall Drug? Be it the bleak Badlands landscape or the long winters, South Dakota puts it away at a clip that its few breweries can scarcely match. Firehouse Brewing in Rapid City is as crowded as the entranceway to Rushmore during the summer thanks largely to beer-savvy tourists looking to taste its wares. This state puts down more than its share of beer as it is, but the scary part is that there's lots of room for growth.
3. Montana
Gallons of beer per person: 41
Number of breweries: 36
Capita per brewery: 27,484
So you have the third-most beer-loving population in America and the third-best ratio of people to breweries in the country. How do you build off of that? Give the people what they want. Since 2010, Montana has added nine breweries to mainstays such as Big Sky, Great Northern and Bitter Root and turned Missoula into a brewery-hopping vacation destination. If Oregon didn't keep adding breweries at a clip and the next state on our list didn't keep absolutely loving beer, it would move up the ranks a lot more quickly.
2. New Hampshire
Gallons of beer per person: 43.9
Number of breweries: 21
Capita per brewery: 62,689
Even with a ratio of breweries to citizens among the Top 10, New Hampshire is still drinking well above its weight. There's a Budweiser plant here and Portsmouth is basically a craft beer wonderland with Portsmouth Brewing, Smuttynose, Redhook, Earth Eagle and Great Rhythm all brewing within its borders. But how does it manage to put so much away? Some of the credit belongs to the lack of sales taxes, which draws neighbors to the south over the border for the occasional low-budget beer run. The rest goes to New England winters, which already put neighboring Vermont and Maine on this list.
1. North Dakota
Gallons of beer per person: 45.8
Number of breweries: 4
Capita per brewery: 168,148
Bitter cold, lots of lonely oil and gas workers and forgiving, libertarian alcohol laws mean a lot of beer. In a state of fewer than 700,000 where public intoxication isn't even illegal, it's a wonder beer doesn't flow through the public fountains. That said, that small handful of breweries is growing in a hurry. Where North Dakota didn't even have a brewpub beyond the Granite City chain when we wrote about it last year, it just welcomed Bismarck's Laughing Sun Brewing and brewpub into the fold. With that kind of demand, it probably won't be the last newcomer to the state's beer bash.
-- Written by Jason Notte in Boston.
>To contact the writer of this article, click here: Jason Notte.
>To follow the writer on Twitter, go to http://twitter.com/notteham.
>To submit a news tip, send an email to: tips@thestreet.com.
RELATED STORIES:
>>10 Summer Beers That Won't Break Your Budget
>>10 Most Expensive Beers in Baseball
>>Sierra Nevada CEO Makes East Coast Beer Run
Jason Notte is a reporter for TheStreet. His writing has appeared in The New York Times, The Huffington Post, Esquire.com, Time Out New York, the Boston Herald, the Boston Phoenix, the Metro newspaper and the Colorado Springs Independent. He previously served as the political and global affairs editor for Metro U.S., layout editor for Boston Now, assistant news editor for the Herald News of West Paterson, N.J., editor of Go Out! Magazine in Hoboken, N.J., and copy editor and lifestyle editor at the Jersey Journal in Jersey City, N.J.