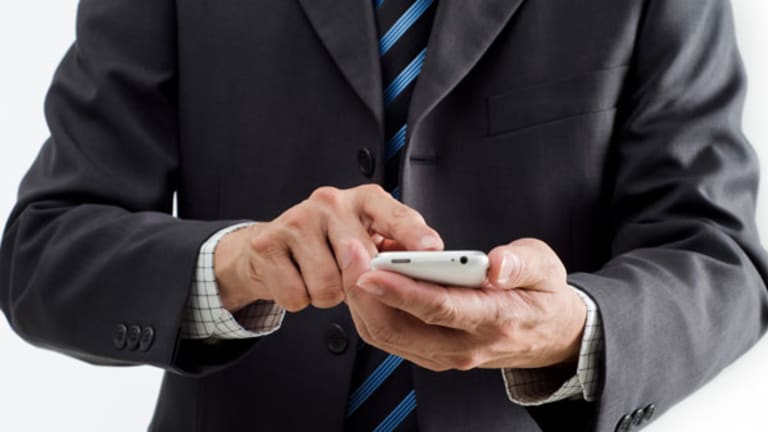 Technology Failure An Opportunity, Or a Loss
People don't like to change, but they will if brought to a screeching halt by technology glitches.
I love to find innovative products and technology that save me time, making me more efficient and effective. I have digital pens from LiveScribe (a product of Anoto Group) and Logitech (LOGI) - Get Logitech International S.A. Report that let me take notes in a meeting, attend a conference and get back to the office and upload everything to my PC. If I want to quote or clarify something someone said, my trusty LiveScribe plays back the meeting.
I have a PDA (not a smartphone, but a hand-held computer) from
H-P
. It enables me to do whatever I do on my laptops (
SONY
) and keep my calendar up to date, write articles on the fly and keep quick reference documents a touch away. My laptops keep me connected while I'm on the road.
Then there are simpler technologies. For example, I have used a particular type of labels for my paper files for almost a decade. I can color code, duplicate and make different tabs and file labels easily. But an upgrade to my laptops in the past couple of months, meant suddenly my labels didn't print. I'm sure you're thinking "That's not a big deal," but when you have a system set up to keep you efficient, it becomes significant when you're unable to use it. This becomes a major problem when I'm looking for that one little document in the sea of paper.
I can hear you now: "Paper? Seriously? You like technology so much; why not have digital images?" For most files, I do. And yes, I have been scanning them in with my fantastic NeatReceipts scanner from
NeatWorks
(it even scans stacks of double-sided documents in color). But for some projects, such as serving as an expert in a court case, I keep hard copies as references because you never know when you're going to have a hard drive failure, backup system crash or a software change that prevents file access.
The simple, little pieces of software that haven't kept up with operating systems and cause major disruption started me thinking: With the ever-increasing speed of software (and hardware) changes, companies who don't keep their product, service and technology offerings up to date will quickly lose customers to competitors that do. In fact, when someone is already suffering the pain of not being able to use their current technology, switching to something new becomes more likely. People don't like to change, but they hate being brought to a screeching halt by technology glitches.
Pain in the marketplace, your customers and prospects signals opportunity. You had better be ready to be the solution to the pain or you'll suffer the pain of losing customers, market share, revenues and profits.
>To submit a news tip, email:
.
RELATED STORIES:
>>Innovation Isn't Just for Clients
>>Start-ups' Early Sales Don't Guarantee Success
>>The Idea That Counts: What Customer Wants
Follow TheStreet.com on
and become a fan on
Lea Strickland, M.B.A., is the founder of
, a program that helps entrepreneurs turn their ideas into businesses. Strickland is the author of "Out of the Cubicle and Into Business" and "One Great Idea!" She has more than 20 years of experience in operational leadership in Fortune 500 and Global 100 companies, including Ford, Solectron and Newell.