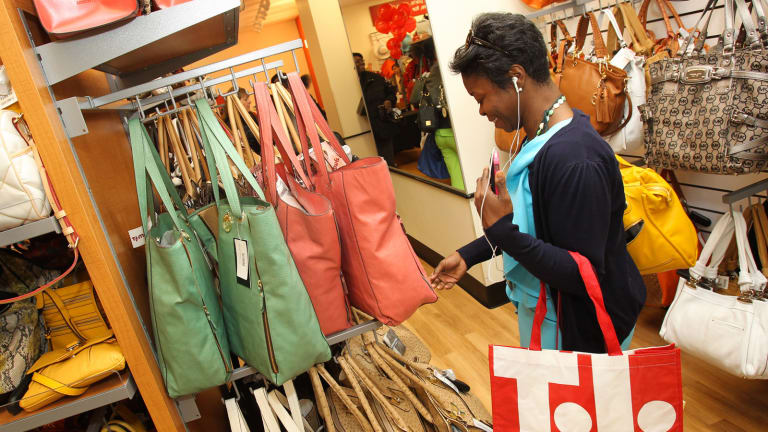 Your February Paycheck Could See a Little Bump, Thanks to the New Tax Bill
By February, employees could see more money in their paycheck because of the just-passed tax bill.
Employees who are eagerly awaiting the extra money generated from the recent tax bill could expect an increase in their paychecks as soon as February.
Since the tax reform bill was signed into law on Dec. 22, companies are still waiting for the IRS to issue their guidance on how much of a worker's salary to withhold for taxes. The earliest the majority of employees could receive an increase is February, said Valrie (spelled with one "e") Chambers, an associate professor of taxation and accounting at Stetson University in DeLand, Fla.
The average amount that employees will receive is $70 a month, depending on their salary.
"The individual tax changes go into effect for 2018, so 2018 paychecks and tax returns will change," she said.
The IRS said they plan to issue more details in January. 
"Employers and payroll service providers will be encouraged to implement the changes in February," the IRS said in a statement on Dec. 26. "Use of the new 2018 withholding guidelines will allow taxpayers to begin seeing the changes in their paychecks as early as February. "
Employees should not have to file new forms for the withholding of their taxes, the popular W-4, Chambers said.
"The withholding tables will be adjusted to pay out the additional money without any action on the part of the employees," she said.
Once the IRS issues its guidelines, payroll firms can update their software to account for the new law, said Rob Basso, president of Advantage Payroll Service in Plainview, N.Y., a payroll and tax filing firm.
"Workers will most likely not see any changes in their January paychecks," he said. "At best, if everything moves without delay, workers may see a bump in paychecks in late February or early March."
How Workers Will Spend Extra Money
When tax refunds are allocated monthly compared to a lump sum such as the annual tax refund, consumers will spend significantly more money, according to research conducted by Chambers and Marilyn Spencer, an economics professor at Texas A&M University-Corpus Christi. Taxpayers are more likely to save their lump sums instead of spending it.
An uptick in consumer spending has occurred historically and usually boosts the economy and GDP, said Curtis Hunter, a tax attorney at Becker & Poliakoff in Ft. Lauderdale, Fla.
"The retail and restaurant industries will be big winners," he said. 
In high tax states such as New York, consumers might use some of the tax savings to offset state and local taxes, which under the new tax code are capped at a $10,000 deduction, said Basso. 
Some larger companies such as Boeing (BA) - Get Report , AT&T (T) - Get Report , Fifth Third Bancorp (FITB) - Get Report , Comcast (CMCSA) - Get Report , Wells Fargo (WFC) - Get Report , American Airlines (AA) - Get Report  and Southwest Airlines (LUV) - Get Report have said they will give their employees bonuses of up to $1,000.
While many employees will be tempted to spend the extra money, some of them have accumulated credit debt over the past year that needs to be paid down, said Mark Hamrick, senior economic analyst and Washington bureau chief of Bankrate, a New York-based financial content and data company.
"Paying off credit card debt that has an interest rate of 15% means consumers are getting an effective return of the same amount," he said. "This is a cost they won't have to bear in the future."
The No. 1 financial regret consumers have is not saving enough money for an emergency or retirement, according to previous Bankrate surveys.
"This is a perfect opportunity to squirrel away some money rather than upgrade a lifestyle," Hamrick said.
Credit card balances and delinquency rates are rising, which is a troubling sign, according to the latest Consumer Financial Protection Bureau report.
"If those trends continue, people will be advised to use any tax refund to make progress toward paying off those balances and getting back on track with their payments," said Bruce McClary, spokesman for the National Foundation for Credit Counseling, a Washington, D.C.-based non-profit organization. 
Taxpayers who do not plan on spending their tax cut can opt to automatically save the amount, said Chambers. Once they determine the amount of extra taxes in their take home pay, they can change it on their W-4, box 6.
"Their paycheck will remain the same and all of the tax cut will show as a greater refund or lesser tax due at the end of the year," she said. "Since lump sums are easier to save, this one-time move will make savings easier. A taxpayer can increase the power of a saved tax cut by using it for a retirement account like a Roth IRA."
Comcast is a holding in Jim Cramer's Action Alerts PLUS Charitable Trust Portfolio. Want to be alerted before Cramer buys or sells CMCSA? Learn more now.
More of What's Trending on TheStreet: