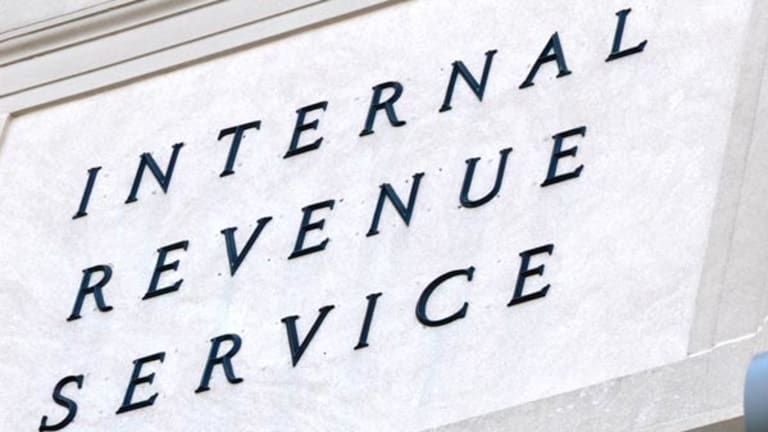 Year-End Tax Essentials: News You Need to Use
Simmer down now, and learn what you need to know for 2013 taxes.
Editor's Note: This article is part of our 2013 Tax Tips series. Robert Flach is an expert with almost 40 years of experience as a tax professional and also blogs as The Wandering Tax Pro.
NEW YORK (MainStreet) — I recently told you to sit down with paper and pencil and, using your 2012 return as a guide, prepare a projected 2013 tax return as a starting point for year-end tax planning strategies to make sure you pay the absolute least amount of federal, state and local income tax possible.
As part of this process, you should take a good look at your latest paystub with year-to-date totals. Check your federal and state income tax withholding to date, and estimate what the numbers will be for the year to see if you will be caught short.
In order to avoid a penalty for underpayment of estimated tax, you must have either 90% of your 2013 tax liability or 100% of your 2012 tax liability (110% if your 2012 AGI was over $150,000) paid in during the year by withholding and/or quarterly estimated tax payments. Similar rules often also apply to state tax payments.
The timing of the payment of the tax is important. The penalty is determined based on quarterly income and tax payments.
Withholding, from whatever source, is assumed to be made evenly throughout the year. Even if you have all your federal income tax withheld in December, it is treated as being paid equally over the 4 quarters for purposes of calculating underpayment of estimated tax.
Estimated taxes are applied in the calculation when actually paid. You cannot necessarily avoid a penalty by making a fourth quarter "catch-up" estimated tax payment. If you determine that you need to pay $10,000 in estimated tax for the year and you make the payment by the January 15, 2014 deadline you will still be penalized for underpayment for the first three quarters.
If your year-end review suggests that you will be underwithheld for the year, and could be subject to an underpayment penalty, increase your income tax withholding for the last two months of the year by filing a revised Form W-4 with your employer.
There is another way to increase withholding and avoid an underpayment penalty.
Suppose in the course of preparing your projected 2012 tax return you discover that you did not have enough federal income tax withheld from your paycheck and you will owe "Sam" at least another $10,000 because of additional taxable income received at various times throughout the year. Instead of increasing your withholding at work, you can -
(1) take a $10,000 distribution from a traditional or ROTH IRA in December and elect to have 100% of the distribution ($10,000) withheld for federal income taxes, and
(2) within 60 days deposit $10,000 to another IRA, or back into the same IRA (you shouldn't wait the full 60 days – do the rollover ASAP).
Make sure that you rollover this $10,000 on time or else you will be hit with additional tax plus another, more expensive, penalty!
This strategy may also work for state income tax underwithholding.
What if your year-end projection finds that you are overwithheld and will be entitled to a large refund? You may want to reduce your withholding for the rest of the year so you will have more money available for holiday and other year-end expenses.
When reviewing your paystub also take a look at the contributions to your 401(k) or 403(b) retirement plan.
The maximum amount you can contribute to a 401(k) and 403(b) plan, most 457 plans, and the federal government's Thrift Savings Plan for 2013 is $17,500. The additional catch-up contribution for employees aged 50 and over is $5,500.
If you will not be maxed out for the year you can increase your contributions during November and December. These contributions are considered "pre-tax" for at least federal income tax purposes, and additional amounts will reduce your Adjusted Gross Income (AGI) and could increase a multitude of tax deductions and credits.
As with any year-end tax planning strategies, you should talk to your tax professional before taking any actions.
--Written by Robert D. Flach for MainStreet