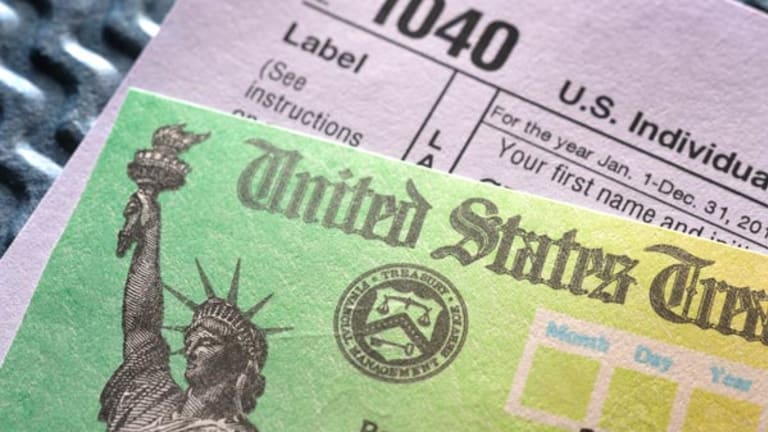 Why You May Not Have to File A Tax Return This Year
To file or not to file? That is the question.
Editor's Note: This article is part of our 2014 Tax Tips series. Robert Flach is an expert with more than 40 years of experience as a tax professional and also blogs as The Wandering Tax Pro.
NEW YORK (MainStreet) — Do you have to file an income tax return this year?
Generally you must file a 2013 federal income tax return – Form 1040 or Form 1040A – if your gross income exceeds the total of your standard deduction and personal exemption, unless you are filing separately.
This translates to –
$10,000 if filing as Single,
$20,000 if Married filing a joint return,
$12,850 if filing as Head of Household, and
$ 3,900 if Married filing separately
There are special rules for dependents.
The IRS tells us that "Gross income means all income you received in the form of money, goods, property, and services that is not exempt from tax."
If your gross income falls under the filing threshold, you are still required to file a federal income tax return if you are liable for other taxes, such as –
Employment taxes on household employees (Schedule H).
Self-employment tax (Schedule SE); you must file a tax return if you had net earnings from self-employment (Schedule C, Schedule C-EZ or Form K-1) of at least $400.
The premature withdrawal 10% penalty tax and other additional taxes on IRAs and qualified retirement plans (Form 5329).
Repayment of the First-Time Homebuyer Credit (Form 5405).
Unreported Social Security and Medicare tax on tips you did not report to your employer (Form 4137) or on misclassified wages (Form 8919).
Uncollected payroll taxes on taxable group-term life insurance provided by a former employer.
Even though you are not required to file a tax return, there are several reasons why you should.
Obviously if you had income tax withheld from W-2 or other income, you should file a return to get a refund.
You should also file a return in you are eligible for the refundable Earned Income Tax Credit, Additional Child Tax Credit or American Opportunity Credit.
The Earned Income Tax Credit is a refundable tax credit for low-income workers that is based on the amount of earned and unearned income, the age and filing status, and the number of qualifying dependent children of the person claiming the credit.
The refundable Additional Child Tax Credit may be available if you have qualifying dependent children and more than $3,000 of earned income.
The American Opportunity Credit applies to expenses for college tuition, fees, books and supplies and materials in excess of any scholarships and grants received. 40% of the credit may be refundable.
If you receive a Form 1099-B to report gross proceeds from the sale of investments in excess of your gross income threshold, regardless of whether or not you have a net gain or loss from the transactions, you should file a Form 1040 to avoid a possible notice from the IRS.
The maximum amount of net capital loss that you can deduct on Form 1040 is $3,000 per year. Any unused losses are carried forward indefinitely to future years to be applied against future gains, or deducted at $3,000 per year, until used up. If you have a capital loss carryforward from 2012 to 2013, or if your 2013 investment activity results in a net loss carryforward to 2014, you should file a 2013 Form 1040 to create or maintain the loss carryforward, regardless of the amount of your gross income.
A final, and important, reason why you may want to file a tax return even if you do not have to is to start the clock running on the IRS statute of limitations.
The IRS has three (3) years from the later of the due date of a tax return, generally April 15, or the actual date the return was filed to question that return. The statute is six (6) years if the IRS finds you failed to claim income in excess of 25% of the amount of income you reported in a tax return you filed with the IRS.
If you file a 2013 Form 1040A on April 15, 2014, the Service has until April 15th of 2017 to audit the return and assess tax, penalty and interest. On April 16, 2017, your 2013 tax return is "closed," and the IRS can never ask you for any tax for 2013 - unless you substantially understate income on a subsequent return or they can prove fraud on a currently "open" or subsequent return. But if you do not file a 2013 tax return, there is no statute of limitations -- and the IRS can come back and assess taxes for 2013 at any time in the future.
Filing a 2013 tax return even though you do not have to may be slightly inconvenient, but it could save you from substantial potential "agita" in the future.
--Written by Robert D. Flach for MainStreet