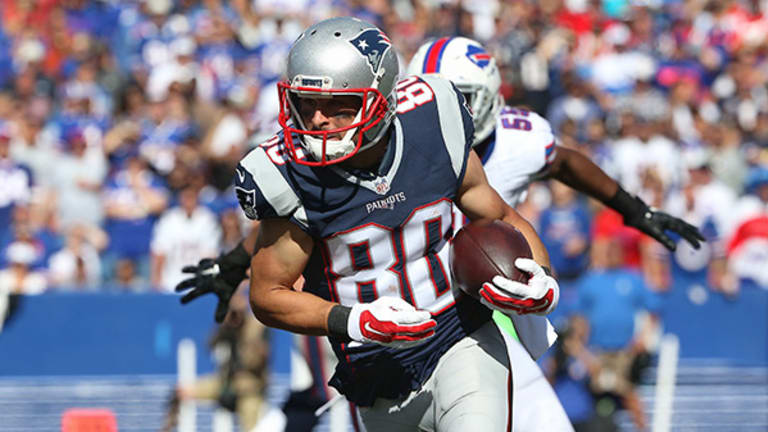 Why the Pats and Falcons Will Love Playing the Super Bowl Deep in the Heart of Taxless Texas
Professional athletes don't mind playing in the Lone Star State, and their tax accountants approve, too.
At about 5:18 PM Houston local time on Sunday, Feb. 5, the New England Patriots and the Atlanta Falcons will lace 'em up, and vie for the Lombardi Trophy, the NFL's crown jewel that goes to the Super Bowl winner every year.
Game plan-wise, both teams will have plenty to handle, but one issue nobody on the Patriots or the Falcons will worry about is the tax burden for participating in the NFL's marquee matchup.
Why? Because there is no state tax in Texas, which means all Super Bowl participants (including players, coaches, and even referees) will avoid the so-called "jock tax," which can cut deeply into the paycheck of any professional athlete plying his trade in a high-tax state.
Consider last year's Super Bowl matchup between the Denver Broncos and the Carolina Panthers which took place at Levi's Stadium, in Santa Clara, Calif.
Unlike Texas, the Golden State has attached itself to the jock tax like a barnacle to the hull of a boat. It's top tax rate, at 13.3%, drained about $137,000 out of Panthers quarterback Cam Newton's bank account. Winning quarterback Peyton Manning's tax burden is largely unknown, based on the way his salary is structured and his decision to retire in 2016. But in 2014, in a Super Bowl in high-tax New Jersey, Manning owed $47,000 in state taxes before leaving town.
That's not the case for the Patriots and the Falcons, who will dodge the jock tax, as Texas is one of nine states that has no state income tax, and thus no jock tax. With $107,000 on the line for players on the winning team, and $57,000 for players on the losing team, that's a pretty penny saved for the likes of Tom Brady and Matt Ryan, the opposing quarterbacks in Super Bowl 51.
"Texas does not have a jock tax, because it does not have an income tax," explains Roger Meiners, a professor of economics At the University of Texas at Arlington's College of Business.
If Texas taxed player earnings, it would have to be consistent, says Meiners. "Texas residents are treated the same as non-Texans who drop in to play a game," he says. "The Supreme Court has ruled on this issue a number to times - state tax policies must be generally non-discriminatory so Texas could not just tax out-of-staters who come here for a short time - it must treat all earned income the same."
The jock tax is also why many notable players route their outside income, such as endorsement income, to LLCs (or other such business entities) that are located in a state such as Nevada, (a favorite locale for LLCs). "That way, income is shielded from state income tax," Meiners adds. "If the players can live on their meager income, the endorsement money can be used later and there by pay lower state rates."
Musicians and other entertainers do the same thing. U2, the Irish rock-and-roll band, has its music copyright in a company in the Netherlands, where the tax treatment is more favorable, Meiners says. Athletes are no different, notes Jeremiah Lynch, principal and practice leader at the global tax firm Ryan Global in New York City. "When (NBA basketball star) Jeremy Lin was traded from the New York Knicks to the Houston Rockets on a straight up salary basis, he essentially got a 10% raise, because there are no state taxes in Texas," Lynch says.
It could be worse for the Pats and the Falcons - at least they don't have to play the Super Bowl in Philadelphia, which has both a state and city tax. Other cities have the same deal. "Professional athletes playing in New York City get hit by both a state and city tax," notes Michael Minns, a founding partner with the law firm Minns & Arnett. "But Texas has none, and doesn't coordinate with the Internal Revenue Service."
That's great news for both the Patriots and Falcons come February 5. Lunging linebackers may be grasping for ball carriers all day, but nobody from the Lone Star state is coming for a "game" tax on Super Bowl Sunday.