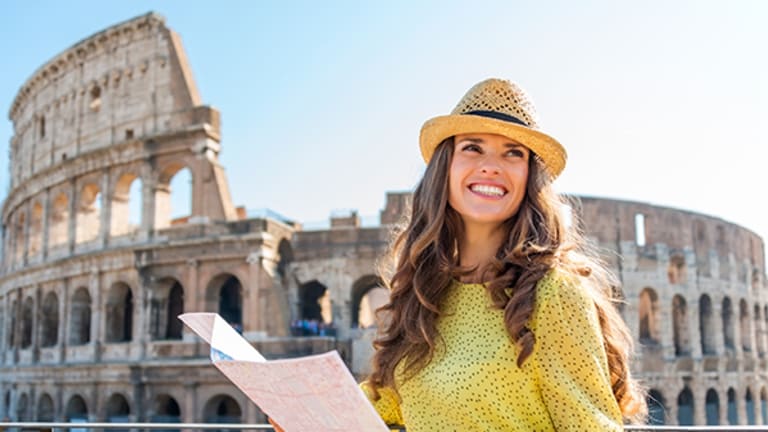 Why Americans Abroad Want Trump to Act on FATCA
A measure meant to prevent tax evasion has been a nightmare for U.S. citizens living abroad. Undoing President Obama's order beats having more Americans renounce their citizenship.
President-elect Donald Trump could make a whole lot of friends abroad if he did away with just one of President Barack Obama's measures: the Foreign Account Tax Compliance Act.
Better known as FATCA, the law was passed in 2010, went into effect in July 2014 and ordered all non-U.S. financial institutions (including banks, insurance companies, investment funds and pension funds) to report the financial information of American clients who have accounts holding more than $50,000 directly to the Internal Revenue Service. The goal was to prevent tax evasion, but Nigel Green, founder and CEO of U.K.-based deVere Group, says it's had negative repercussions for both his firm and its U.S. clients abroad.
"Tackling tax evasion is a noble and worthwhile objective," Green says, "yet FATCA's dragnet approach will be highly ineffective at achieving this as well as being prohibitively costly."
Scores of U.S. citizens have taken drastic measures just to escape FATCA's reach. Last year, 4,279 U.S. citizens gave up their long-term U.S. residency, according to the Treasury Department. That's up 25.3% from the 3,415 individuals n 2014 and adds to the 10,693 total who dropped their citizenship between 2013 and 2015. That's more than the 10,189 who did the same between 1998 and 2012. In the first quarter of this year alone, more than 1,000 U.S. citizens abroad renounced their citizenship.
Green estimates that there are 8 million U.S. citizens living abroad, which makes the number who revoke their citizenship tiny by comparison. However, Green notes that FATCA's stringent reporting rules for overseas banks and investment firms that hold the assets of U.S. citizens and U.S. citizens who hold money in foreign accounts have had an impact on those renouncing citizenship. Thanks to criminals who held money in accounts in Switzerland, the Cayman Islands and elsewhere to hide taxable income from the U.S. government, FATCA drops huge penalties on folks who won't comply.
As the non-partisan Tax Foundation notes, those penalties pushed foreign banks to avoid U.S. clients altogether. While that takes away tax shelters, it also burdens a lot of innocent citizens abroad.
"Many U.S. citizens cannot even now hold a bank account in their country of residence as foreign banks routinely feel Americans are too much trouble thanks to FATCA's onerous and costly rules by which they would need to abide to take them on as clients," Green says. "This makes normal life extremely challenging, to say the least. By using its super power status, the U.S. has over the last few years been coercing foreign financial institutions around the world into accepting FATCA, or facing stiff financial penalties and extraterritorial sanctions."
Last year, a deVere Group survey found that 73% of American expatriates were considering relinquishing their U.S. passports as a direct result of the law. Trump has noted that he would reverse several of Obama's executive orders once in office, and members of the international finance community have nudged him toward revoking the more punitive portions of FATCA, in particular, as they are enforced via executive agreement.
"With three out of four expats finding some part of personal finances more complex, the expat life clearly brings with it personal benefits as well as many complications, often times from unfamiliar financial regulations and tax obligations," said Jacques Herman, head of international retail banking and wealth management for HSBC Bank USA.
It's little surprise, then, that those who come from other countries to live or work as expats in the U.S. fare far better than their U.S. counterparts abroad. According to HSBC, almost half (45%) of expats moving to the United States rank finances as their most important consideration: especially the 39% who earn more than $101,000 per year here. Although the cost of living is generally higher here, 59% of expats here reported they had more disposable income. That money is going toward significant investments, with 53% reporting that they can now afford to own one or more properties, while 48% can now afford a nicer car.
By contrast, less than one-third (30%) of Americans living abroad are motivated by finances, and their paychecks back that up. Roughly 45% make less than $60,000 per year, while less than one-third (27%) make more than $101,000. However, the 48% of U.S. expats who say they have more disposable income have spent it on domestic help (38%) and luxurious holidays (35%). Less than one-quarter (24%) can now afford to own one or more properties.
U.S workers abroad have a far tougher time with finance than their counterparts. While more than three-quarters (76%) of all expats said moving abroad made their finances more complex, 38% of U.S. expats struggled to organize their finances, while 39% of foreign expats said living in the United States made setting up their finances easier.
However, giving up on U.S. citizenship doesn't make all of your financial problems go away. To renounce citizenship, you have to prove five years of U.S. tax compliance. If you're wealthy and have a net worth greater than $2 million or average annual net income tax for the five previous years of $157,000 or more for 2014 , you'll pay an exit tax. If you aren't wealthy, you'll still have to pay a fee for renouncing your citizenship. That fee just jumped jumped from $450 to $2,350 in 2014. If that sounds steep, it's because exit fees in other developed nation are 20 times lower.
While U.S. citizens abroad are stuck with FATCA until Trump is sworn in and gets around to repealing it, deVere's Green implores him to do so sooner rather than later.
"This is a golden opportunity for Trump to show his mettle and reverse a fatally flawed, misguided, imperialistic law that's nothing more than a masterclass in the law of unintended consequences," Green says. "Once in the White House, he must do the right thing and show some backbone on FATCA."