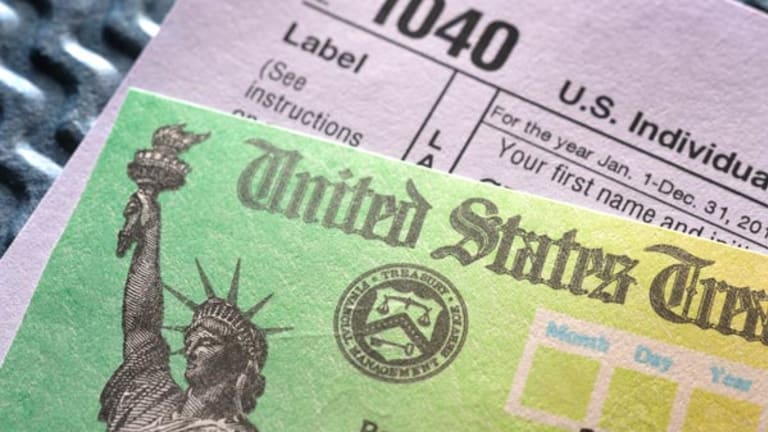 What You Need to Know for Tax Season
The American Recovery and Reinvestment Act included a number of tax-related provisions for small businesses.
WASHINGTON (TheStreet) - First, the bad news: it's getting harder than ever to stay up to date on the latest tax regulations and requirements. Last year brought a flurry of changes to the tax code, as politicians rushed to bring tax relief to ordinary Americans hurt by the recession.
Now here's the good news: Some of those new rules might end up saving you money, if you know to claim them.
The American Recovery and Reinvestment Act of 2009 included a number of tax-related provisions aimed at both individuals and small businesses. If you're willing to take on a little extra paperwork, you might be able to lower your tax bill significantly.
Deductions for big-ticket items
Anyone who bought a house for the first time in 2009 wins big come tax time, thanks to a first-time homebuyer credit of $8,000. The credit has provided such a boost for home sales that it has been extended to buyers through April 30 of this year.
Anyone who bought a new car last year will also get a break. For the 2009 tax year, buyers can deduct the state and local taxes paid on the purchase. Taxpayers in states with no local sales tax can deduct any other fees assessed on car sales by their state or local government. The deduction is limited to purchase prices of up to $49,500, and there is an income cap (below $250,000 if filing jointly and $125,000 for single filers).
College tuition is the ultimate big-ticket item for many families. This year, an education tax credit that was previously aimed at low-income students has been expanded to make higher education more affordable for middle-class families. The $2,500 American Opportunity Credit can be applied toward tuition or course materials. Eligible families must have a combined income of $160,000 or less ($80,000 for single filers).
Energy efficiency pays off
Sure, covering your roof with solar panels or hooking your home's electrical system up to a wind turbine will allow you to claim energy-efficiency deductions. But you don't have to go to extremes, since many smaller-scale projects also qualify. If you added insulation, installed new windows or bought an energy-efficient air conditioning system last year, you might be entitled to a credit of 30% of the cost, up to $1,500.
Remember that you'll have to prove that your project meets certain federally mandated standards. Simply buying a new appliance stamped with an Energy Star label, for example, isn't enough. For specifics on what's covered and how to get the right documentation, visit the U.S. Department of Energy's Energy Star
.
Also, be aware that the tax credit only applies to the cost of materials, not the labor costs you paid to have the new windows or insulation installed.
Incentives for businesses
The biggest bonus for small-business owners this year is a chance to rewrite history. The IRS has instituted a new procedure that allows companies to use losses incurred during the economic downturn to reduce income from prior tax years. Taxpayers may choose to carry back a net operating loss for a period of three to five years, or a loss from operations for four or five years. Those loses can offset taxable income in those preceding years.
Like individuals, businesses can also qualify for tax incentives if they take on major energy efficiency projects, such as building a facility powered by renewable energy sources.
Various proposals to strengthen small businesses are still making their way around Washington, so it's possible there are further changes to come. So no matter how much cost-cutting business owners have done, there's still one expense that is more than justified at this time of year: the services of a good CPA.
--
Reported by Elizabeth Blackwell in Chicago
.
Elizabeth Blackwell is a freelance writer based in Chicago. She is the author of Frommer's Chicago guidebook, and writes for the Wall Street Journal, Chicago, and other national magazines.