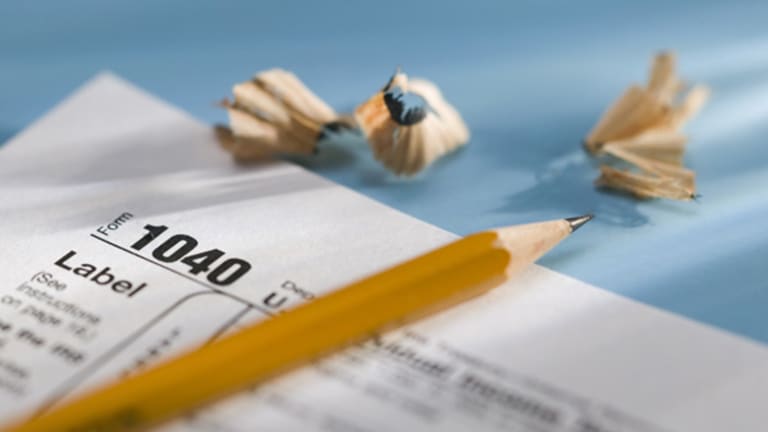 What to Do if the Estate Tax Gets Repealed
How to plan for changes if current bill passes, and how to lower your tax liability even if it doesn't.
Washington has good news and bad news for wealthy taxpayers. The good news is, there's reason to believe this could be the year that a repeal of the estate tax finally gets signed into law.
The bad news is, it won't do you much good if you die in the next 10 years, because the tax repeal in the current version of the bill wouldn't actually take effect until 2011. So keep popping those vitamins and thank the feds for giving you one more reason to live to a ripe old age.
Of course, the tax repeal hasn't been signed into law yet, but its prospects look pretty good.
President Bush
has come out strongly in favor of the legislation, which the
House of Representatives
approved two weeks ago, and it's currently awaiting action in the
Senate
, which approved a similar bill last year. While it's not certain what the final version will look like, supporters are hopeful that a repeal of the estate tax will be enacted in some form.
The Lowdown on Benefits
So how might you benefit? Well, assuming you're in the rarefied top 2% of the population wealthy enough to actually benefit from the change, here's an overview of the reforms the House bill would enact.
First, here's a recap of the status quo: Under current law, you can leave an unlimited amount of tax-exempt assets to your spouse. Your heirs can inherit up to $675,000 in assets free of the estate and gift tax, and that tax-free sum is slated to gradually increase to $1 million by 2006. Estates worth more than that are subject to a tax rate of 37%, which gradually increases to 55% for assets worth more than $3 million with an additional 5% surtax on estates worth $10 million to $17.1 million.
In addition, individuals are currently allowed to give tax-free annual gifts of $10,000 per person, or $20,000 per married couple; anything over that, though, counts toward the $675,000 lifetime exclusion (for more on how the gift tax works, see this recent
TSC
article.)
Under the proposed new law -- and remember, these details are subject to change -- the amount you can leave tax-free would increase to $1 million in the same time period as before. But other regulations would look a lot different.
The 5% surtax on estates worth more than $10 million would be scrapped, and the tax rate itself would drop: Effectively, the initial rate on estates would be 18% instead of 37%. The maximum tax would gradually decline over a period of years from 53%, in the first year of the law, to 39%. After 2010, the estate and gift tax would drop all the way to zero, effectively disappearing.
A budget like this, by the way, is called "back-loaded." In fact, the tax repeal is so far in the distance that some skeptics wonder whether it would actually come to pass. Politically, a lot can happen in 10 years: It's certainly possible that a more liberal -- or cash-hungry --
Congress
could scrap the repeal before it ever went into effect.
In the Meantime, How to Cut Your Tax Burden
Because the repeal would be so long in coming -- and is by no means assured -- lawyers encourage wealthy people to work on reducing their tax liability now by starting to give away up to the maximum annual amount of $10,000 ($20,000 for couples). "We're encouraging clients to go on an aggressive gift-giving campaign," says Richard Johnson, who chairs the tax group at
Waller Lansden Dortch & Davis
, a Nashville-based law firm.
"If you're looking for a silver lining in a bear market, you have the benefit of giving more stock to children or donees," he says. "You can make gifts of stock at a lot lower value than you could a year ago."
More sophisticated types of gift-giving, which go by such names as the charitable lead annuity trust, the grantor retained annuity trust and the sales to grantor trust, allow you to effectively get more tax bang for your buck.
Here's a quick, much-simplified summary: In the charitable lead annuity trust, Johnson explains, donors transfer income-producing property to a trust, with the trustee paying out a set amount of money each year to charities for a specified term. At the end of that period, the remaining assets are distributed to the beneficiaries. Donors get to contribute to charity while also receiving a discount on the value of the gifts to the children (which effectively gives the donors room to give away more of their wealth).
In the grantor-retained annuity trust, donors transfer income-producing property to a trust while keeping the right to receive a specified annual payment for the term of the trust. At the end of that term, the beneficiaries receive the rest of the assets. The advantage for donors is that they still receive interim payments, while also receiving a discount on the value of the gifts to the beneficiaries.
In the sale to a grantor trust, the donor sells income-producing assets to a trust for a note at the lowest rate allowed by the
IRS
(currently between 4.25% and 5.43%, depending on the length of the note). Because of how the trust is set up, it's exempt from the gift tax and any taxable gains on the sale.
Finally, there's a fourth, more straightforward strategy for gift-giving that lacks a fancy name. Using this technique, wealthy taxpayers can take advantage of currently low interest rates to give cheap loans to family members. Relatives can, in turn, invest that money in assets that generate higher returns, to reap a profit.
Another avenue of gift-giving to explore is the family limited partnerships. Partnerships let families create mini-investment clubs with cash, marketable securities or real estate. Parents can control the investments while allowing children the opportunity to participate in the investment as a passive limited partner. Parental gifts of limited partnership interests are generally valued on a discounted basis, thereby lowering the value of the gift.
Another Important Consideration: Wills
If an estate tax repeal goes into effect, Johnson says it's a good idea for wealthy taxpayers to double-check their wills. That's because wills often refer to the estate tax in terms of how to divvy up inheritances. "For example, say I give 10% of my taxable estate to charity," he says. "If a repeal occurs and there's no such thing as a taxable estate, what does that mean? It could give rise to litigation." Or take another example: Say someone leaves his children a sum of money equivalent to the amount of his estate tax exemption, with the remainder going to his wife. Then the estate tax gets repealed. "If there's no such thing as an exemption equivalent, there could be litigation as to how much the children will get and the wife will get," Johnson says.
The upshot: Make sure your will won't be rendered meaningless in the event of tax changes.
Oh, and one more thing to keep in mind if the tax repeal gets passed: It may not mean the end of estate taxes. That's because as soon as the feds pull back, individual states are liable to start circling like so many hungry buzzards, possibly setting up their own inheritance taxes. (Right now, most states effectively receive a small portion of the federal estate tax.)
Even with so much political momentum in Washington, there are questions about whether those eligible for the repeal ultimately would receive it. With that in mind, it can't hurt to focus on reducing your tax liability now.