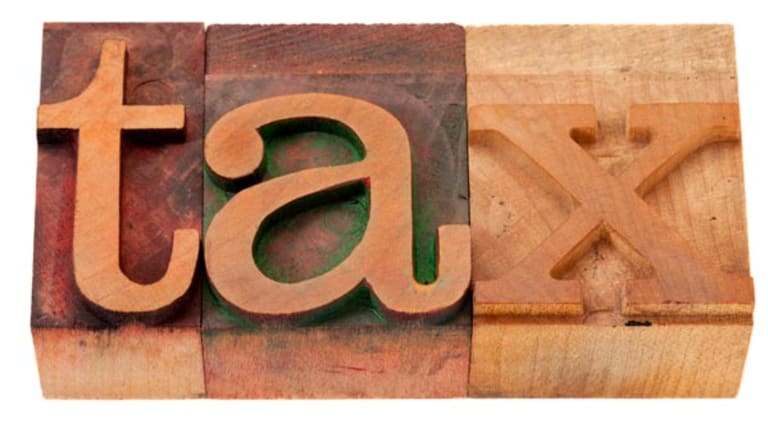 TurboTax v. TaxCut
TaxCut or TurboTax: Which gets more bang for the buck? MainStreet referees.
TaxCut or TurboTax: Which gets more bang for the buck? MainStreet referees.
The NCAA has its Final Four. In the accounting world, we have the Tax Break Two.
Other contenders may make their runs, but the dynamic duo of dividends and deductions, Intuit's TurboTax and H&R Block's TaxCut, are the tax world's equivalent of Duke and the University of North Carolina.
TurboTax (Stock Quote: INTU) has the edge in terms of fans, with about 18 million users and a solid lead in market share over TaxCut (Stock Quote: HRB).
But which one is best for you this tax season? We looked at price, ease of use, special features, and, of course, results, and found that each program has some interesting wrinkles that the other doesn't.
First, the similarities. Right off the top, if you don't want to spend a lot of money on tax prep, both TurboTax and TaxCut are right up your alley. Even a garden variety professional tax preparation service can run you $300 or $400, depending on what and how many tax challenges you have.
The beauty of good online tax packages—and both TurboTax and TaxCut certainly fall into that category—is that you don't spend a lot of money and you don't have to be a financial whiz to figure them out. In most cases you can complete a standard tax return in less than 90 minutes. The process is sped along by a crisp and clear online interview session before you begin (for both packages). Both also offer useful error-checking features which can give users some peace of mind that the personal financial information being sent to the IRS is as accurate as possible.
Other than those mirror images, there are some key differences between the two. Let's get the spotlight out and have a look:
1. Price
Of the two, only TurboTax offers a free version of its signature tax software. TurboTax's "SimpleReturns/1040EZ" caters to the no-frills taxpayers who don't use the standard deduction and are pretty much low-maintenance filers. TaxCut has a similar program, but it charges $19.95 for its low-budget tax package. It's an interesting marketing gambit by TurboTax, and a free entry into its suite of tax preparation packages (the next version up, TurboTax Deluxe, goes for $29.95).
TurboTax also offers a nice tool to help you decide if you need the freebie version or the deluxe version. It's called TurboTax Package Chooser and it's worth looking into. In TaxCut's favor, when you ramp up to each company's "premiere" level, TaxCut does better on price, retailing for $34.95 versus $49.95 for TurboTax. TaxCut also has the price advantage if you want to use online software to file state taxes. It's about $20 cheaper than TurboTax's state tax option.
2. Filing Features
Both TaxCut and TurboTax offer at least one free federal tax "e-file." For the state versions, it really depends on where you live. Some states offer free filing; for example Arkansas, Massachusetts and Georgia have stipulations on free e-filing. Lower income wage earners, senior citizens, young adults and active duty military personnel qualify. Other states, like Colorado and New Jersey, offer free e-filing directly to citizens. Of course, you could live in Alaska, New Hampshire, or Florida, where there is no state income tax. TurboTax and TaxCut both offer state tax preparation packages which start at $19.95 each, and an add-on to each company's federal filing price start at  $29.95 or $25.95, respectively.
3. Style and Features
TaxCut 2008 has come out with a cleaner, more easily navigable system this year, with particular improvements on explaining your next click before you make it. TurboTax has responded to some critics by coming through with a more user-friendly tax package, but still with the stylish, streamlined look. For example, the pre-screening function on both packages is an important vetting process, geared to help you plan your tax preparation more thoroughly. But TurboTax's user experience seems fresher and cleaner, neatly augmented by a real time user community where amateur and professional tax preparers issue questions and answers in a lively format. We also like Intuit's "Bookmark" feature, where you can hop from page to page, and back again (as taxpayers are prone to do) and pick up where you left off. H&R Block does offer one free session with a professional tax advisor, but it's a "click-and-wait" deal where you have to wait for the tax pro to get back to you. Plus, you can't jump around as easily. Mixing it up on TurboTax's Live Community just seems like more fun, and it's faster, too.

4. Technology
TurboTax and TaxCut offer fresh downloads, an important feature as the tax code changes so regularly (seemingly by the day). TurboTax can download previous year's tax forms from Quicken, while TaxCut can import tax data from both TurboTax and Quicken (at least on the Mac platform MainStreet tested). But TurboTax does a good job in importing things from outside institutions (like a W-2 from your employer, or mortgage interest from your lender.) TurboTax also helps you track down your stimulus payment from 2008 (and if you didn't get one it shoots you right to the IRS tax page where you can lay claim to your stimulus check).
The Verdict: Both TaxCut and TurboTax are rock solid, easy-to-use, and accurate tax preparation packages. TurboTax, as befitting its status as the industry leader, seems to have a slightly more stylish and elegant offering, albeit at a higher price.
That said, if you're looking to do your taxes, cheaply and quickly, you really can't go wrong either way.
Looking for additional tax savings? Be sure to check out MainStreet's complete archive of Daily Deductions for more tax saving opportunities.