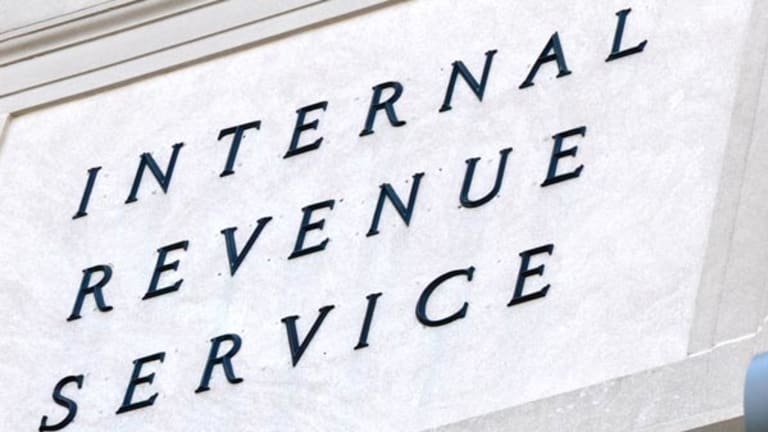 The Last-Minute Tax Filing Guide
Thanks to Emancipation Day, you have until Monday to file your federal tax return -- but you're still cutting it close. Here's when, where and how to get your forms in on time.
NEW YORK (
) -- Tax day is Monday, April 18. Are you ready? If you're like many Americans, probably not.
As
MainStreet recently reported
, nearly half of all Americans (41%) waited until the final four weeks of the tax season last year to file their 2009 returns, with 27% opting to file in the final two weeks before April 15, according to data from TurboTax. This year, the number of Americans waiting until the homestretch to file could likely be even higher.
Even with the new deadline (thanks to April 15 coinciding with a District of Columbia holiday), the three-day extenstion from the Internal Revenue Service might not be long enough for some taxpayers to prepare their returns. So MainStreet gathered some last-minute filing tips from two 1040 experts to help you get your tax house in order as the deadline draws near.
Kelly Erb, a tax attorney who blogs at
, and Bob Meighan, vice president of
TurboTax
, share their tax procrastinator tips, from claiming last-minute deductions to filing extensions and dealing with headaches like when the post office loses your package. Plus, they offer insight on the perils of penalties for late filing and how to avoid them altogether.
Postal pointers
If you decide to drop your return in the mail the day before D-day, make sure you have the right amount of sticker postage, says Erb, because the rate is about to go up.
"Tax day is the 18th, not the 15th, and ironically the postage increase goes into effect April 17," she notes.
Erb offers additional pointers for making the most of your trip to the post office at tax time:
1. Go to the USPS website and check the hours.
"You don't want to get something postmarked at midnight when the last pickup is at five o'clock," she says. All locations will be open until 6 p.m. on April 18, but some might have extended hours.
2. Don't go during lunch or after work.
"Try to go at an odd hour" to beat the crowds.
3. Be patient.
"If you end up there with everybody else, go with the flow" and accept that it's going to be busy, Erb says. And with that point in mind...
4. Have fun.
Yes, it's possible to smile at the post office, even on tax day. "I actually have clients who kind of get a rush from being caught up in it," Erb says. Oftentimes, there's a radio or TV station "giving out free sodas or something to keep everybody in a good mood. The IRS doesn't want everybody in a bad mood," contrary to public opinion.
Handling lost tax returns
It's every taxpayer's worst nightmare: Your return gets lost in the mail and you have no record of sending it. The best way to avoid this, says Erb, is skipping the post office entirely and using a private, IRS-accepted delivery service instead, like FedEx (FDX) - Get FedEx Corporation Report or DHL Express.
Beyond ensuring that your package will arrive on the IRS's doorstep on time, these services will provide you with a tracking number and a proof of receipt, which will help you locate your package if it goes missing, and help you shake off penalties if you're forced to refile past the deadline and have to prove you originally filed on time. (Of course, you can always file your return electronically using the agency's free e-file service.)
If your return goes missing in action, Erb explains what to do: First "figure out what happened to the return" before getting on the phone with the IRS, she says. That way you'll avert any fees, at least for the time being. "Trace
the package
online and contact the carrier," and if they absolutely don't have it, then break the news to the IRS as your last-ditch resort.
Until the delivery case is closed, however, don't even think about mailing the IRS a second return, especially if you don't have a clue what happened to the first one.
"If you normally file your paper return, you're looking at two to four weeks
for processing
, but filing a second return makes that eight to 12 weeks," Erb says, acknowledging the government's snail-paced bureaucracy. "The IRS has a couple levels of processing, so if your return comes up twice, it's going to get pulled aside. When you're preparing a return, you just want it to keep going through those stacks," she says, adding that the IRS is particularly adamant about duplicate returns since she says they get 140 million of them every year.
Make an IRA contribution
Contributing to your Roth IRA or 401(k) plan is a great end-of-the-tax-season move, says Meighan, because "it's about the only write-off you can claim after the benefit or tax year has ended and still get a deduction. For the majority of Americans making a contribution, it will be deductible."
Donations are also "the big" tax break many taxpayers tend to forget around this time, he continues. "People don't realize or forget that they can deduct mileage," for example, "or when you donate to charity, many times people underestimate what that is worth, which is really surprising."
TurboTax offers a free donation cost-estimate service called "It's Deductible," and MainStreet has
a list of deductions to check
before you file.
Claim the Making Work Pay credit
Whether you're filing alone or with your spouse, most Americans are eligible for the Making Work Pay credit, a provision of the American Recovery Act of 2009, says Meighan.
"If you're doing your return manually, that is the biggest thing taxpayers tend to overlook," he says.
Paper filers can note the credit on Schedule M, while some tax preparation services like TurboTax automatically prompt filers to claim it so no cash goes unclaimed.
"All they need to know is whether they received the check from Uncle Sam," says Meighan. "Some may have gotten a check for part of that in 2010, but most people will answer 'no' because they really didn't get a check directly from the IRS."
Make sure you know where you stand.
File an extension
If you still find yourself scrambling to get in your paperwork by April 18, file an automatic extension with the IRS and you'll have six months, or until Oct. 17, to gather all those receipts.
"I actually don't think there's anything wrong with filing your taxes late," says Erb, who calls filing an extension better than doing a "thrown-together, 'I'm scared I'm late'" return, which might be riddled with
mistakes that cause the IRS to do a double-take
and go slower with processing it.
"
Filing an extension
takes some of the pressure off of having to run around and get your return, especially if you don't have complete confidence that you have everything in order," she says.
File for an extension using
Form 4868
, which can be printed from the IRS website, delivered to your home or office by mail (call 800-TAX-FORM or 800-829-3676 to request one) or obtained by paying a visit to your local IRS office. You can also e-file your extension using
tax preparation software
like TurboTax.
Don't forget -- if you file an extension, the tax man still expects you to pay whatever you owe him by April 18. So if you filed your 4868 weeks ago and are coasting along in the hopes of receiving a big, fat refund check, think again, says Meighan. You're always subject to late penalties if you owe taxes and don't pay on time.
"In my practice, we were always careful about that assumption because it's a costly mistake," Meighan says. "You have to go into this knowing where you stand in terms of owing or getting a refund. People shouldn't be cavalier about just filing an extension."
Beware late penalties
As Meighan already explained, you're still responsible for paying whatever taxes you owe by April 18, even if you filed for an extension. And if you haven't, beware of the late fees.
"If you have a refund, generally there's no penalty," says Erb, adding that penalties for late filers are typically based on a percentage of taxes due. But "if you owe money, you're going to get hit with a penalty."
The IRS breaks down on its site
how late penalties are assessed
on a case by case basis, but it's not pretty and it can get rather complicated depending on what you owe, what you paid by April 18 and whether you even paid at all. Muddling things further, interest will be charged on any unpaid tax "from the due date of the return until the date of payment," says the IRS, so these fees tend to add up quickly if you let them slide.
Even if you pay a day late, Uncle Sam won't let you off the hook college professor-style, says Meighan. "The fact that you are maybe one day late does not exempt you from failure to pay on time."
Of course, the IRS understands that some people aren't able to pay the entire cost upfront, Meighan says. In that case, Meighan says, "you're better off trying to get a loan from the bank rather than taking an installment plan from the IRS."
If you've done all you could but still can't get a loan, request the installment plan, also known as abatements, as your last-ditch option, says Meighan.
"If it is just a case of hardship ... it may be your only choice," he says. "The plan itself is not bad, but you'll still incur the failure to pay on time penalties and interest."
In other cases, Meighan says the IRS might allow you to settle your debt for less than the face amount if you can demonstrate you don't have the ability to pay what you owe in full.
"There are some qualifications, like that your liability has to be under $25,000, which should not be an issue for most taxpayers," he says. Erb adds, "You could always ask for abatement and give a really good excuse," though
we strongly doubt the tax man will buy it
.