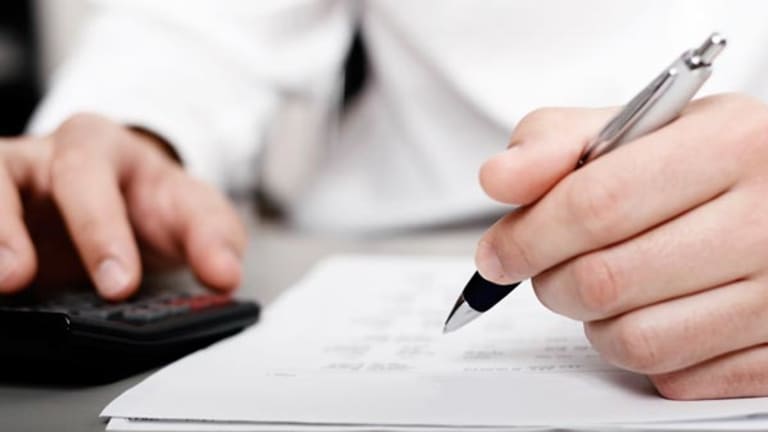 BERKELEY HEIGHTS, N.J. (TheStreet) -- I was recently working on a financial plan for a couple participating in their employer's group long-term care insurance program, and right inside the policy jacket it noted the plan qualified for federal income tax purposes. Yet when I reviewed the couple's prior-year tax return I noted this information was not included.
Not providing the information may have cost them an itemized deduction. Taxpayers should not just rely on what they get in the mail for tax reporting purposes. They need to be proactive in providing their preparer with all the necessary information.
Taxpayers need to be proactive in providing tax preparers with all necessary information, including self-reported documents, or very likely lose money.
Every taxpayer gets the typical forms -- W-2s and 1099s -- this time of year, and many mechanically bring them to their tax preparer. In the taxpayer's mind, he or she is done. But many tax deductions and credits are self-reported by taxpayers, the most common of which are items are charitable deductions and medical expenses. The taxpayer is responsible for maintaining records and providing them to their tax preparer.
Why not just rely on your tax preparer to make sure you get all of your deductions and credits? Very simply, many tax professionals prepare a massive amount of tax returns in a short time. Given the volume and time constraints, they are going to prepare your return based on what you give them.
Some firms will provide their clients with a tax organizer in hopes it will prompt clients to provide information they might normally forget, but many taxpayers probably toss the organizer aside or give it a very cursory glance without much focus.
The bottom line is that you, the taxpayer, need to provide your tax preparer with all the necessary information. Failure to do so will cost you money.
>To submit a news tip, email:
.
RELATED STORIES:
>>Tax-Efficient Investors Look to 'Asset Location'
>>Tax Reporting Rules Need $19B Solution
>>Cost Basis Reporting Role Shifting to Firms
Follow TheStreet.com on
and become a fan on
Michael Maye is the founder and president of MJM Financial Advisors, a registered investment advisory firm in Berkeley Heights, N.J. He is a member of the National Association of Personal Financial Advisors (NAPFA) and has been a speaker covering tax topics at NAPFA's national and regional conferences. Maye has also been a frequent contributor to the Star Ledger of New Jersey's 'Biz Brain' and 'Get With the Plan' articles. In addition to NAPFA, he is a member of Financial Planning Association, American Institute of Certified Public Accountants, New Jersey State Society of CPAs and the Estate Planning Council of Northern New Jersey.